'NCIS' EP Promises Fans They Will Get Answers When It Comes to Bishop and Torres
NCIS has brought the drama during season 18. It began with Gibbs (Mark Harmon) shooting McGee (Sean Murray) before jumping back in time to resolve an old storyline with FBI agent Fornell (Joe Spano).
Then there was the exit of Jack Sloane (Maria Bello) and the tragedy that befell Jimmy Palmer (Brian Dietzen). But the entire time, the supposed relationship between Bishop (Emily Wickersham) and Torres (Wilmer Valderrama) hasn't received much screen time or explanation.
Will the writers ever confirm if Bishop and Torres are a couple?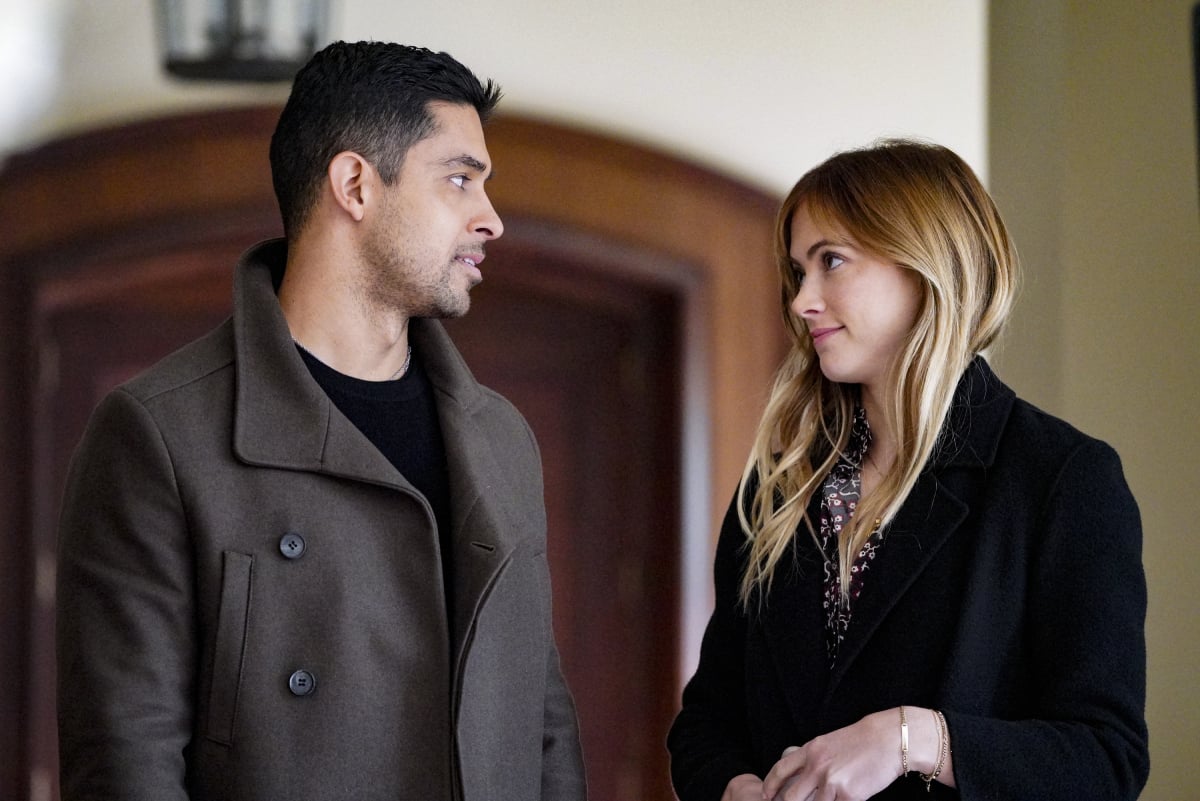 'NCIS' prefers ambiguity with romantic relationships
Anyone who has watched even a handful of NCIS episodes over the past 18 years knows that they prefer ambiguity when it comes to romantic relationships. For eight seasons there was constant flirting and a will they/won't they dynamic between Cote de Pablo (Ziva David) and Michael Weatherly (Tony DiNozzo).
Before Sloane's exit, it appeared that something was happening between her and Gibbs. Fans shipped them hard for three seasons. But in the end fans got nothing more than a kiss before the forensic psychologist left the team.
A recent episode suggested something happened between Bishop and Torres
As Carter Matt points out, the Season 18, Episode 6 "1mm" suggested that something happened off-screen between Bishop and Torres. But then there was a time jump forward in the following episode and fans discovered that Bishop had never seen Torres' apartment.
Once again, things are unclear when it comes to a potential NCIS couple. But this time, co-showrunner Steven D. Binder has promised fans that they will eventually get answers.
"Please tell me we will be getting some answers on torres and bishop's status soon cause we are so confused on where they stand after 1mm and then the big time jump," a fan wrote on Twitter.
"Confusing times…but yes," Binder replied.
RELATED: 'NCIS' Season 18: Fans Will Learn More About Torres' Past, But Will His Future Include a Romance With Bishop?
Would 'NCIS' devote huge storylines to a Torres and Bishop romance?
From a character perspective, Gibbs has never been a big supporter of workplace romances. From a production standpoint, the writers have never really had a romance between two main characters truly play out in the show's storylines.
Sure, some characters have had their moments. But could the writers have something different in store for Bishop and Torres? If they are a couple, chances are their relationship won't be part of major storylines. However, they could take the opportunity to show how a romance could affect their working relationship.
The effect of workplace romances has been hinted at in the past with Gibbs' character. Which is one of the reasons he isn't a big fan of them.
Wilmer Valderrama has a real-life romance to celebrate
While his character on NCIS may or may not be in a relationship, we know for sure that Valderrama certainly is. The That 70's Show alum is engaged to Amanda Pacheco, and they recently welcomed a baby girl.
Valderrama shared the news of his daughter's birth on Instagram after she arrived on February 15. He posted three pics of his little girl, including one that featured the new mom and dad.
"Life is an ever evolving journey, and for all those times when our path needs a light.. often angels are sent to show us the way and that we can be more.. straight out of heaven we welcome our first daughter," Valderrama wrote in the caption.
RELATED: 'NCIS' Season 16 Finale: What 'Daughters' Means For Bishop And Torres Shippers
Valderrama's 'NCIS' co-stars post messages of congratulations
Following Valderrama's announcement of his daughter's birth, his NCIS co-stars showed up in the comments to offer their congratulations. So did his ex-girlfriend, This Is Us star Mandy Moore.
"Look at that gorgeous angel!" Moore wrote. "Congrats to your beautiful family and can't wait to meet her!!"
Wickersham commented "Beautiful growing family," and Dietzen added, "Just beautiful. So happy for you three! Congratulations my brother!"
New episodes of NCIS air Tuesday nights on CBS.