'NCIS': Everything Pauley Perrette Has Said About Mark Harmon Since Leaving the Show
For 15 seasons, Pauley Perrette played the role of forensic scientist Abby Sciuto on NCIS. As an OG cast member – along with Mark Harmon (Leroy Gibbs) and David McCallum (Ducky Mallard) – Perrette was extremely popular with fans.
When she suddenly left, it was quite a shock. But it wasn't just because fans loved her character. What was shocking was the reason for her exit. Here's everything Perrette has said about Harmon since leaving NCIS.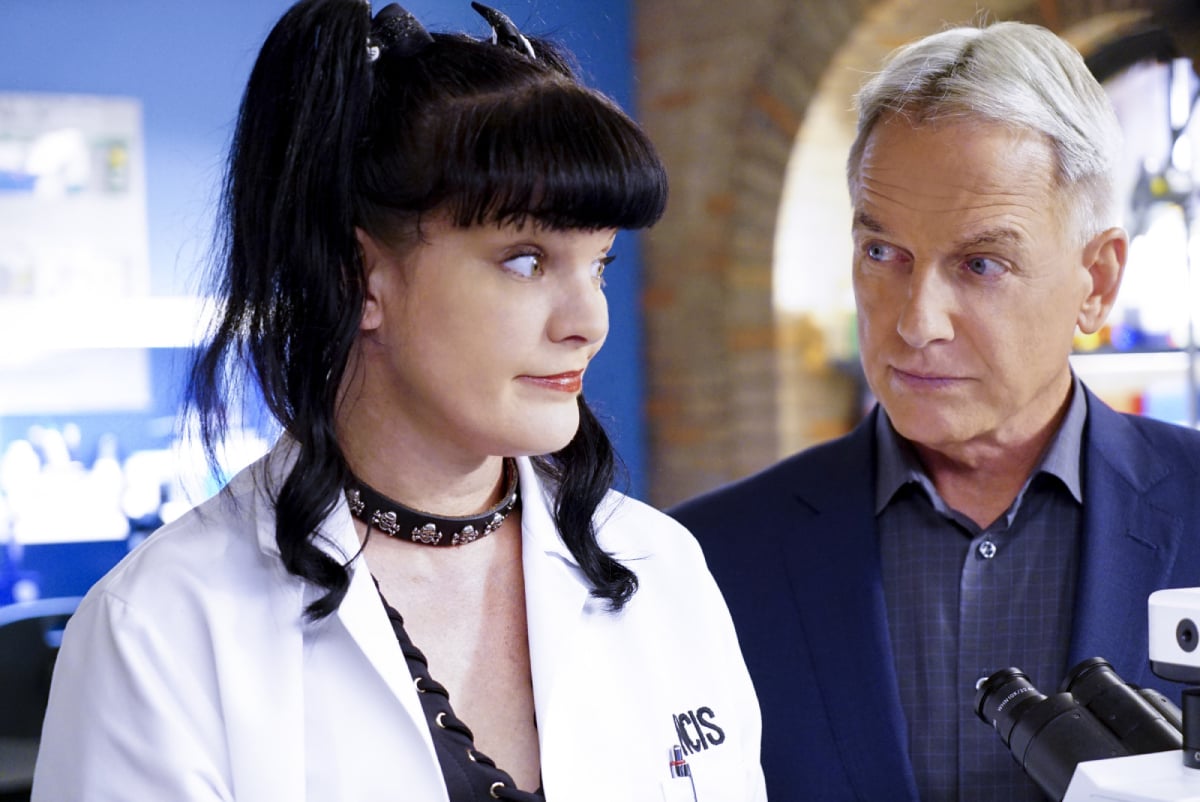 The former 'NCIS' star left because of a dog bite
As Cheat Sheet has previously reported, Perrette and Harmon's relationship soured after he brought his dog Dave to the NCIS set. Harmon's dog proceeded to bite a crew member, who ended up needing 15 stitches.
Despite the incident, Harmon continued to bring his dog to the set. This didn't sit well with Perrette, so she called out her co-star for unprofessional behavior. The result — according to Vanity Fair — was that Harmon and Perrette agreed to no longer film together.
Pauley Perrette claims she was silenced by 'a machine'
Following her exit from the CBS procedural, Perrette took to Twitter to explain that the media was spreading false stories about her. She also claimed that "he did it," but she didn't explain who "he" or "it" was. The assumption, however, was that she was talking about Harmon.
"There is a 'machine' keeping me silent, and feeding FALSE stories about me. A very rich, very powerful publicity 'machine'. No morals, no obligation to truth, and I'm just left here, reading the lies, trying to protect my crew. Trying to remain calm. He did it," Pauley tweeted on May 13, 2018.
RELATED: 'NCIS': Pauley Perrette Feuded With Cote De Pablo, Long Before Her Claims About Mark Harmon
The actor says she will never return to 'NCIS'
After leaving NCIS, Perrette quickly moved on to a new CBS series. It was a sitcom titled Broke that premiered in April 2020, but it didn't make it past one season.
In the year leading up to her new sitcom, many fans wondered if Perrette would ever return to NCIS. But she squashed their hopes when she tweeted that she would never go back.
"NO I AM NOT COMING BACK! EVER! (Please stop asking?) I am terrified of Harmon and him attacking me. I have nightmares about it," Perrette wrote.
Pauley Perrette made claims of abuse
After MacGyver star Lucas Till revealed that he was suicidal after working with showrunner Peter Lenkov, Perrette took to social media once again to lash out against Harmon.
"I've known about his abuse a long time. Some words were EXACTLY what I and SO MANY went to CBS HR about THAT OTHER GUY'S abuse for over a decade y'all STILL support him on my old show. Oh, yeah #MoneyOverMorals as usual," Perrette tweeted.
RELATED: 'NCIS': Mark Harmon Is Not The First Man Pauley Perrette Claims 'Terrified' Her
She had 'no answer' as to why Harmon was still on 'NCIS' but she wasn't
"He's still there. And there are things SO RACIST and SO MISOGYNISTIC and SO HOMOPHOBIC and cruel that were said on set at that show that I have never spoken of because the language is SO HURTFUL. And y'all wondered why I quit? Those producers are still there. All of them. Including HIM," Perrette wrote.
It's not clear what Perrette will be doing next now that Broke is canceled, but she has voiced her interest in writing. She's also a musician and has apparently been working on some new material. In March 2020, she dropped a song titled "Spin Out" on her Twitter feed and hinted there was more to come.
As for Harmon, he is currently starring in season 18 of NCIS, which airs Tuesday nights on CBS.
[Correction: An earlier version used an incorrect first name for Peter Lenkov.]