'NCIS' Fans Know Exactly Who They Want to Lead the Team in 'Sydney' — and It's Not Mark Harmon
ARTICLE HIGHLIGHTS
NCIS is expanding the hit CBS procedural with yet another spinoff — but this time they are going international.
NCIS: Sydney will premiere on Paramount+ Australia in 2023.
Following the announcement of the new spinoff, fans immediately started speculating which former star they would like to see return and lead the new team.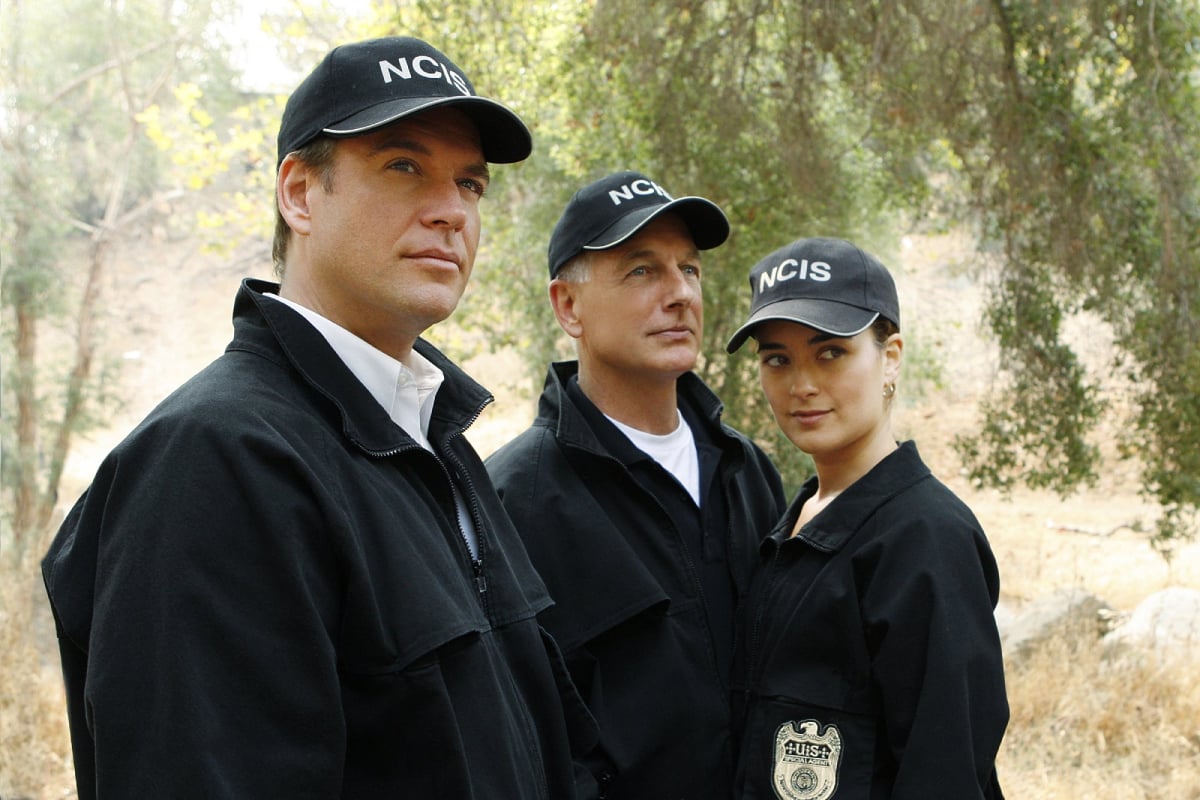 NCIS is expanding the long-running franchise once again, but this time they're going international. ViacomCBS has announced that NCIS: Sydney is in development for Paramount+ Australia. The announcement immediately got fans talking about who they'd like to see leading the new team — and it's not Mark Harmon.
The new 'NCIS' spinoff will be filmed on location in Australia
ViacomCBS (now known as Paramount Global) announced the NCIS: Australia spinoff at their recent Investor's Day event. Instead of airing on CBS, the show is in development for Paramount+ Australia, as well as Network 10 in the land down under.
According to TVLine, American audiences will have the chance to see NCIS: Australia. As the series has the potential to play on other Paramount+ platforms around the world.
NCIS: Sydney will reportedly feature local stories with Aussie actors and producers, and it will be filmed on location in the scenic harbor city. Attached to the project is NCIS: Los Angeles creator and Aussie Shane Brennan.
Fans know exactly who they want to lead the new Sydney team
NCIS: Sydney will be the fourth spinoff in the franchise after Los Angeles, Hawaii, and the now-canceled NCIS: New Orleans. After hearing the news of the latest expansion, fans took to social media to discuss the news.
One fan on Reddit made it clear who they'd like to see lead the new NCIS: Sydney team — Michael Weatherly's Agent Tony DiNozzo. Another mentioned that they would at least like to see a visit from the beloved character who left the flagship series in 2016.
"Will Special agent Tony Dinozzo come for a visit down under?" the fan wondered.
Michael Weatherly has teased his return to 'NCIS' numerous times over the years
Ever since Weatherly departed NCIS after 13 seasons to star on the series Bull, he's teased fans on social media with a possible return.
A typical tweet from Weatherly was posted in September 2021, when he shared an image of him and Cote de Pablo (Ziva David) together. He wrote: "Let's just say… they ended up in Paris. Anyone think that's a possibility?"
In December, Weatherly posted a selfie with the caption: "This guy woke me up this morning. Then I realized it was still a dream. He wouldn't stop talking about Gibbs. And his shoulder holster. #ncis dream."
Now that CBS has canceled Bull after six seasons, the speculation that Weatherly is heading back to the NCIS universe has gone into overdrive.
Are fans losing interest in the franchise after Mark Harmon's exit?
NCIS is still holding on to its title of television's most-watched drama in season 19, despite Harmon's Leroy Jethro Gibbs exiting the series in episode four. However, some fans believe the announcement of NCIS: Sydney means the focus is on spinoffs and streaming, instead of the flagship series.
"I'm not sure how I feel about it. I live in Australia and think we have some amazing actors and actresses but not sure how it will all work," one skeptical fan wrote. "I sort of wish they would spend the time and money on fixing the original series which seems to have slipped a bit."
Another added, "I am sorry but this doesn't interest me one bit. I don't have Paramount+ anyway, so…"
Is 'NCIS' getting close to the end?
After the NCIS: Sydney announcement, some die-hard fans voiced their concerns that the franchise is spreading itself too thin. A few posited that the latest spinoff could be signaling that the flagship series is "nearing the end."
"How many NCIS shows are too many?" one fan asked on Reddit. "Original is nearing the end as is NCIS LA. NCIS Hawaii is enjoyable but who knows if it's coming back."
New episodes of NCIS air Mondays on CBS. NCIS: Sydney will premiere on Paramount+ Australia in 2023.
RELATED: Some 'NCIS' Fans Think the 'Sydney' Spinoff Means the Flagship Is 'Nearing the End'