'NCIS' Fans Are Not Happy With Mark Harmon's Replacement — 'OK, CBS, You Flat Out Lied to Us'
ARTICLE HIGHLIGHTS
Mark Harmon left 'NCIS' after 18 seasons and more than 400 episodes
CBS seemingly denied that Gary Cole was Harmon's replacement on the show
Fans are not happy that Leroy Jethro Gibbs is no longer the leader of the 'NCIS' team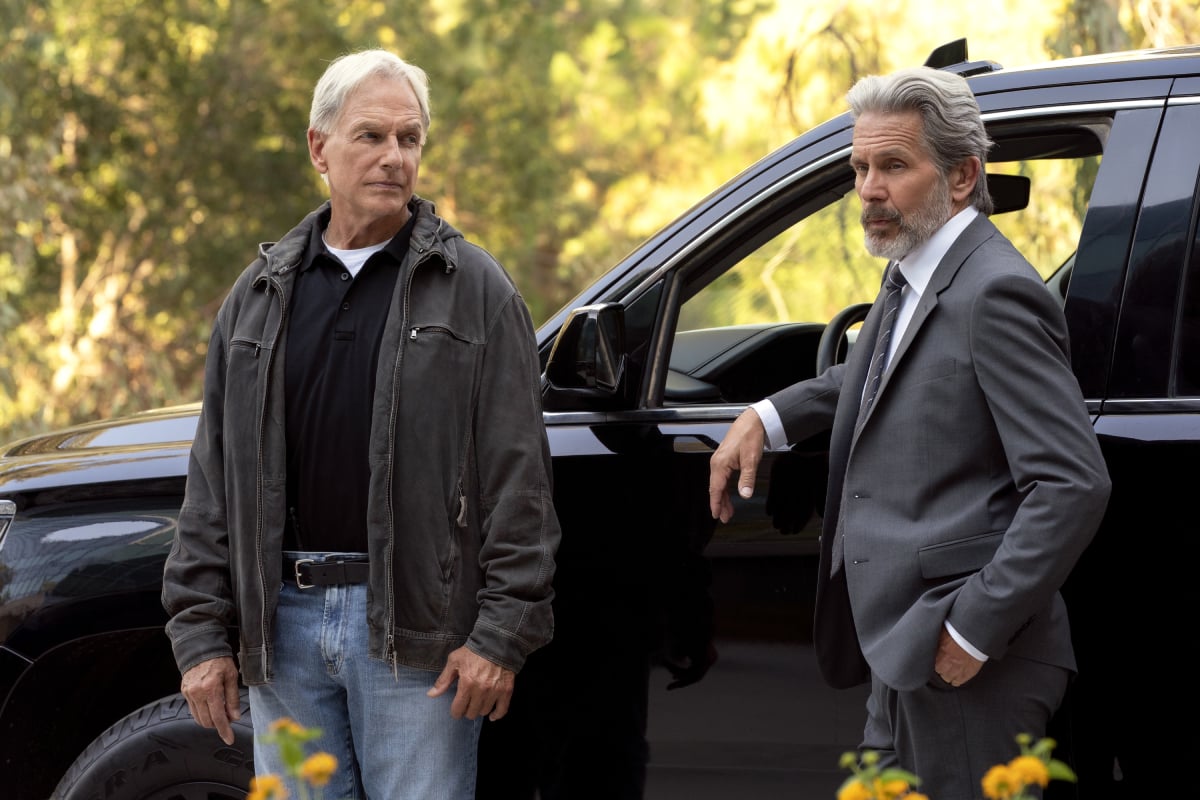 NCIS fans are still talking about the exit of Mark Harmon's Leroy Jethro Gibbs after more than 18 seasons. Many wonder how the series could possibly go on without its iconic leader. While others are upset about who replaced him.
One fan even accused CBS of "flat out" lying to the show's devoted audience — and the NCIS showrunner responded.
CBS insisted that Gary Cole's Agent Parker would not replace Mark Harmon's Gibbs on 'NCIS'
The speculation that Harmon was "ready to leave" NCIS began in early 2021. At the time, reports claimed that the 70-year-old actor would most likely be done at the end of season 18. But then CBS announced that Harmon had signed on for another season after rumors swirled that the network threatened to cancel the series if he left.
At the same time, it was revealed that NCIS had hired Emmy-nominated actor Gary Cole, and he would be joining the cast as a series regular. When that casting announcement was made, sources insisted to TV Line that Cole's FBI Agent Alden Parker would not be a replacement for Harmon's Gibbs.
Agent Parker replaced Agent Gibbs in Season 19, Episode 5 'Face the Strange'
Harmon returned for season 19 and was front and center in the first four episodes. But there were plenty of hints that NCIS was setting up Harmon's exit from the series. As Showbiz Cheat Sheet reported just two episodes into season 19, it was clear that CBS was doing exactly what they said they weren't — replacing Gibbs with Parker.
From the name of Gibbs' boat, Rule 91, to Parker's declaration that coincidences happen all the time, it was obvious that Harmon was saying goodbye and Cole was taking over.
'NCIS' fans tell CBS they 'flat out lied to us'
Fans don't appear to have a problem with Cole, who isn't in the easiest position of replacing a series' lead character after 18 years. Their problem is with the fact that Agent Parker is the new team leader at NCIS instead of Tim McGee (Sean Murray).
McGee became an NCIS probie all the way back in season 1, and has been a series regular since season 2. He was Gibbs' heir apparent, but he didn't get the job.
"OK, CBS, you flat out lied to us! You said Parker was not a replacement for Gibbs — that is exactly what you were planning," one angry fan tweeted. " 2nd beef: Gibbs would have never recommended Parker over McGee for leader. The job should have been McGees! Loved Kasie calling out Parker."
Showrunner Steven D. Binder responds
After seeing the fan's complaint about the network's "lie," NCIS showrunner Steven D. Binder responded to the accusation.
"I, personally, would not presume to think Gibbs recommended Parker *over* McGee. I would like to think Gibbs and McGee had plenty of time to talk about the future and what McGee told Torres on the stake-out…Gibbs already knew. :),"  Binder wrote.
'NCIS' fans really wanted McGee to take over for Gibbs
Despite Binder's comment — and the fact that McGee said in episode 5 he didn't want to take a job that would consume him — fans still aren't happy that Agent Parker got Gibbs' job over the person they believed deserved it.
"Not cool, passing over McGee — inconsistent writing, after training & depending on McGee, Gibbs would have picked him," one fan wrote on Twitter. "McGee deserves the job, not Parker. Boot Parker, give him his own team if necessary, but THIS team is McGee's," another added.
"Really can't believe that Vance offers Gibbs' job to Parker! Slap in the face to McGee," a third fan said.
NCIS airs Monday nights on CBS.