'NCIS' Fans Reveal Their All-Time Favorite Character: The Answer May Surprise You
Fans reveal their all-time favorite character from 'NCIS,' and the answer is bound to surprise you.
NCIS has been on the air for sixteen seasons; thus, as characters come and go – leaving memories of past dynamics or forming new relationships across time – fans come to love and lose mainstays.

From Cote de Pablo's Ziva David and Michael Weatherly's Tony DiNozzo to Mark Harmon's Agent Gibbs, Pauley Perrette's Abby Sciuto, David McCallum's Ducky, and more, when it comes to choosing a favorite character, not many shows can offer up as many admirable candidates as NCIS.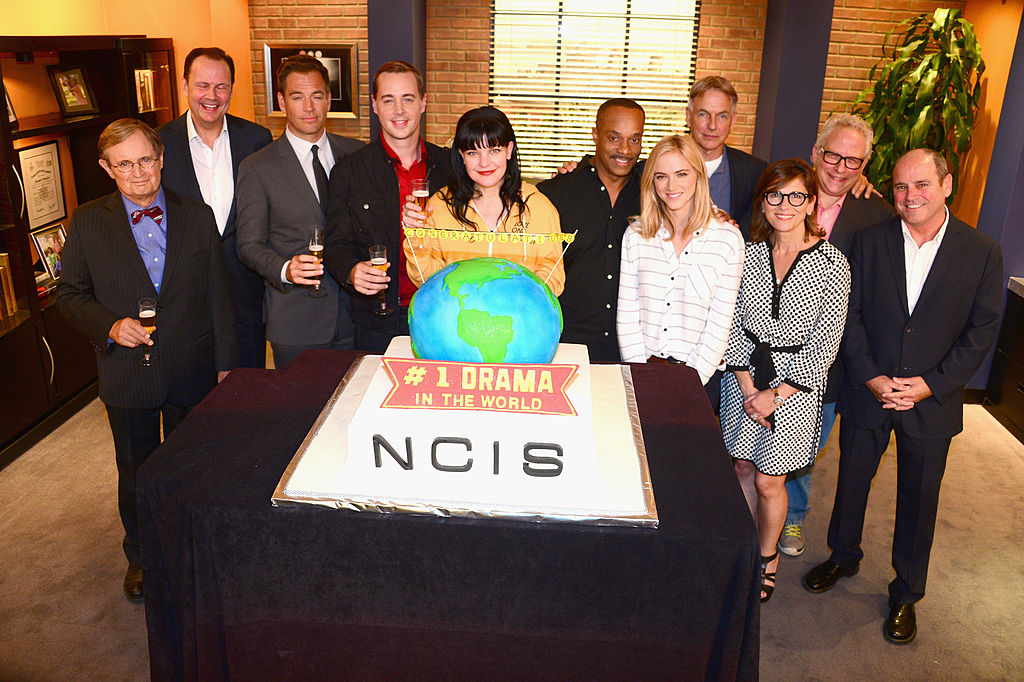 Mark Harmon plays Agent Gibbs with a sense of ease; a charming disposition and a no-nonsense attitude maintain the character's likability. With a hard exterior and a heart of gold, many watch the show for Harmon alone; however, when browsing through a forum discussing the best and worst characters to grace the most popular show on the air, he does not take the top spot. So, who does?

Michael Weatherly's Tony DiNozzo was many fans' favorite character on 'NCIS'

After scrolling and reading, followed by more scrolling and more reading, it appears that Tony DiNozzo is often cited as the "best main character on the show." While Michael Weatherly left the show in 2016 to lead the CBS original Bull, he was on the series from the start.
Boasting a sizzling will-they-wont-they relationship with Ziva David, and quite the amusing dynamic with Gibbs – never forget all the slaps from Gibbs to the back of DiNozzo's head – Weatherly's Agent DiNozzo added humor, heart, and heat to the series. To explain his impact on the show, one fan wrote:

"I feel that he brought the team together and had a really strong relationship with every team member individually (I've gone in depth about it on here before). I also firmly believe that his departure is the biggest hit this show has taken and was an asset to the show that good writing could not make up for."

This sentiment is shared across much of the viewing population, as many fans feel losing DiNozzo dealt a strong blow to the show's sense of familiarity, which solid writing and strong replacement could not fix.
Another viewer chimed in to share their feelings on DiNozzo, explaining why he was the best, the fan stated, "Tony (for the movie references, comedic moments and the head slaps from Gibbs)."

Tony DiNozzo was a walking film library, which often made for amusing moments on screen. However, in the end, many argue that Tony's relationship with Gibbs, and the others, made him one of the most vital characters to the show's success. While he may have started out "annoying," he "aged very nicely," to quote one viewer.

Will Michael Weatherly ever return to 'NCIS' as Agent Tony DiNozzo?

Ever since Cote de Pablo's recent return to the series, fans have been wondering if the man responsible for portraying DiNozzo will make his way back to the screen. With Ziva back, how could this romance not be rekindled?
While there has been no definitive word on this matter, given Weatherly's current reputation following the sexual harassment settlement, CBS may want to avoid placing him back on the show. The network came under fire after renewing Bull and already had to defend that choice, according to Time.

While Many fans love Agent DiNozzo, they are also disappointed in the actor's recent behavior, which, even if the network was planning to bring back the character, may become the very reason he doesn't return.