'NCIS' Fans Think This 1 Clue Means Mark Harmon's Exit Is Truly Coming
ARTICLE HIGHLIGHTS
'NCIS' season 19 premiere focused on Mark Harmon's Gibbs
Fans think they've spotted a clue that means Harmon's exit is truly coming
Will season 19 of 'NCIS' be Mark Harmon's last?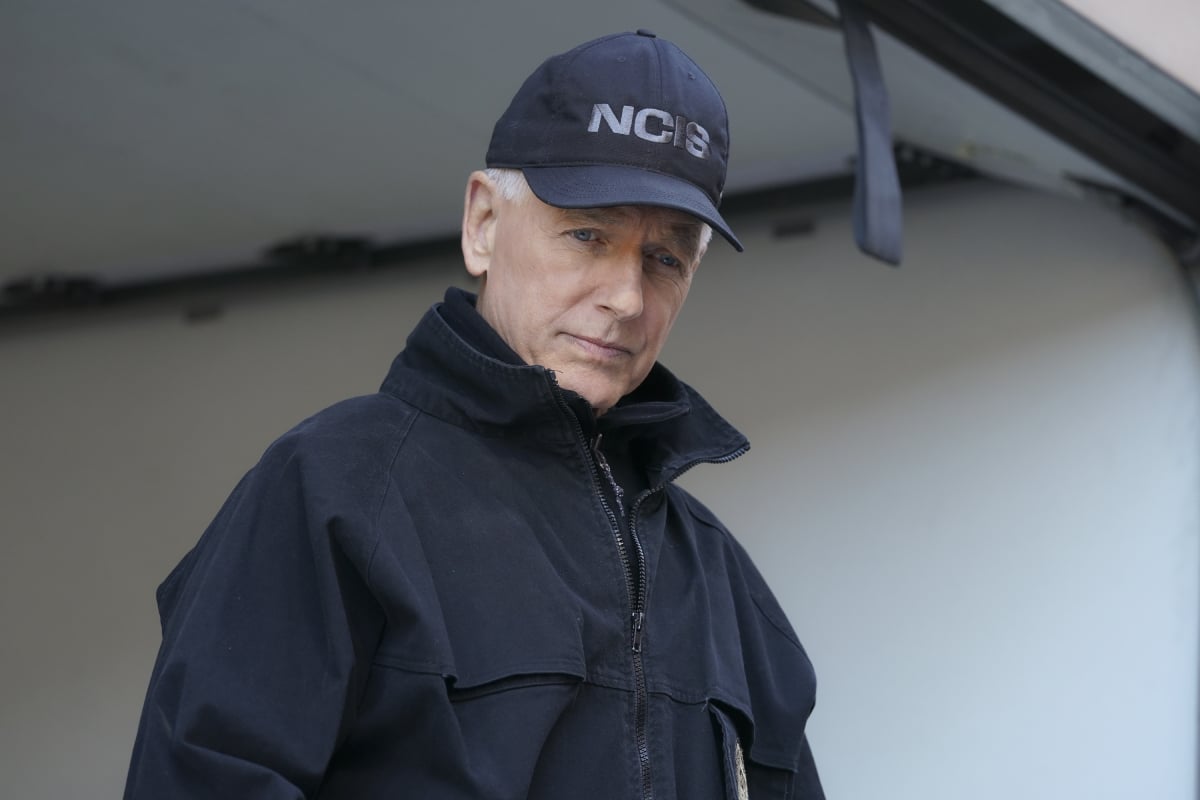 NCIS season 19 has officially begun, but there are still a ton of questions surrounding series star Mark Harmon. The first episode of the new season confirmed that Harmon's Leroy Jethro Gibbs was alive after the explosive season 18 finale.
But the special agent is still suspended from NCIS, and it doesn't look like he wants his job back. Was there a clue in the episode 2 promo that hinted Harmon's exit is truly coming?
Mark Harmon was rumored to be taking a reduced role in 'NCIS' season 19
Harmon's name started popping up in the rumor mill earlier this year when a report claimed he was "ready to leave" NCIS after season 18. The 70-year-old ended up signing a one year deal to return for another season. But that didn't stop the speculation that Harmon was on his way out.
After the St. Elsewhere alum signed his new deal, it was reported that he would be taking a reduced role in season 19. Similar to his fellow NCIS OG David McCallum (Dr. Ducky Mallard), who opted for less screen time a few years ago.
Leroy Jethro Gibbs was the focus on the season 19 premiere
Despite all of the Harmon "reduced role" rumors over the summer, Gibbs was front and center in the season 19 premiere episode titled "Blood in the Water." The story picked up exactly where it left off at the end of season 18 — when Gibbs' boat "Rule 91" exploded.
The episode began with Gibbs gasping for air as he emerged from the lake, covered in cuts, bruises, and blood. He also had a piece of wood protruding from his abdomen, so he was in pretty bad shape.
As the episode unfolded, Gibbs and his storyline remained the focus. The NCIS team was determined to find him after learning of the explosion. And when they did, they found out he was working a case on his own with investigative journalist Marcie Warren.
'NCIS' fans thinks they've spotted a clue that means Mark Harmon's exit is truly coming
By the end of the premiere, Gibbs and his former team were able to wrap up the case of the week. But when McGee (Sean Murray) begged for his boss to come back, he told him that NCIS didn't need him.
"Boss, you know I'm right. You have to. You built us. We have a serial killer to catch but in order to do that, we need to be a team. We need to be your team. Say something," McGee says.
"I am proud of you. Keep pushing me. Always keep pushing," Gibbs tells him. "Does that mean you're in?" McGee asks. To which Gibbs replies, "What do you got?"
The episode ended with Gibbs' and Marcie's serial killer case still unsolved. But in the promo for episode two, some fans think they've spotted a clue that means Gibbs isn't returning to his team.
Will Vance force Gibbs into permanent retirement?
The 20-second promo for the second episode titled "Nearly Departed" features some intense action beats that indicate Gibbs may have found the elusive serial killer. But it also appears that Director Vance (Rocky Carroll) might have been alerted to the fact that Gibbs went rogue and was working off book.
The clip shows the NCIS director attempting to reinstate Gibbs and bring him back to his team. He says, "Come back. What will it take? You tell me, I'll make it work."
But Vance's pleas are quickly edited with images that show an altercation between Gibbs and an armed suspect. If the director is made aware of Gibbs unofficial investigation — and if he attacks another suspect — this might be a clue that Gibbs' "indefinite" suspension at NCIS could become permanent.
Will 'NCIS' season 19 be Mark Harmon's last?
The official description of the season's second episode reads, "While trying to find the serial killer Gibbs was after, the NCIS team discovers another person has been tracking the case as well."
After seeing the promo and reading the description, some fans think Gibbs will take vengeance on the killer instead of letting his team do it. If that happens, that could mean that Harmon's exit is coming soon.
"I see that director Vance is holding Gibbs's gun in his hand. I think Gibbs is going to get involved with his ex-team's case," one fan wrote. "…Gibbs is still going to find the serial killer and bring justice by doing his way. Which we already know is vengeance."
Another fan wrote, "Gibbs just needs to retire, clearly he isn't fit to work with his age."
In the clip, Vance tells Gibbs that he is going to hang on to his badge and gun "for now." But if Gibbs takes this case into his own hands and resorts to violence like he did last season, that could be the end of Gibbs at NCIS.
New episodes of NCIS air Monday nights at 9/8c on CBS.