'NCIS' Fans Make It Clear They Want Mark Harmon's Leroy Jethro Gibbs Back for Season 20
'NCIS' will officially return for season 20, and fans would like to see a familiar face – Mark Harmon's Leroy Jethro Gibbs.
NCIS will be back for season 20. The official announcement of the military drama's renewal came from CBS on the last day of March. And star Sean Murray (Tim McGee) shared the news on social media. Fans were thrilled to hear that NCIS would get another season, but they still have questions about Mark Harmon's Leroy Jethro Gibbs. Will he return for more episodes? If it were up to the fans, the answer to that would be a resounding yes!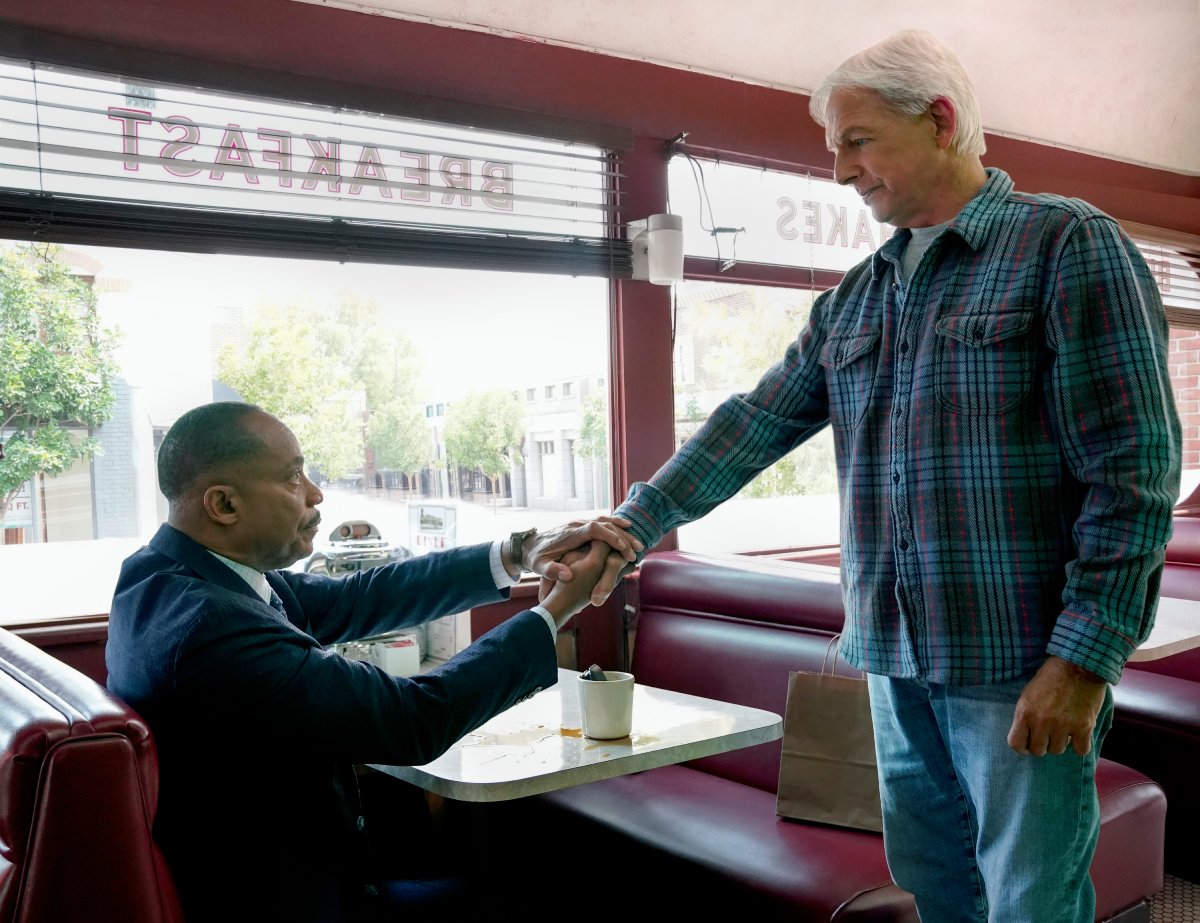 CBS officially renews the entire 'NCIS' franchise for more seasons
In late March, CBS finally announced that they were renewing NCIS for another season. But they weren't referring to just the flagship series. In addition to the DC-based drama getting a season 20, the network has also renewed NCIS: Los Angeles for season 14 and NCIS: Hawai'i for season 2.
Just after the CBS announcement, Murray took to Instagram to share the news with his 192K followers. He posted an NCIS photo collage that formed the number 20, and in the caption he wrote, "here we go again, baby… =) #ncis #season20."
As fans took a closer look at the image, they noticed the Washington Monument in the background. There were also 29 small photos of the NCIS cast members that made up the number 20.
The collage featured Murray, Wilmer Valderrama (Torres), Rocky Carroll (Vance), Brian Dietzen (Jimmy Palmer), Diona Reasonover (Kassie Hines), Katrina Law (Knight), Gary Cole (Parker), and David McCallum (Dr. Ducky Mallard).
Fans made it clear they want season 20 to include the return of Mark Harmon
NCIS fans quickly filled the comment section of Murray's post with messages of congratulations for reaching such a rare milestone.
"Congratulations 🎊 🍾 🎉 🎈Awesome 👏🏼 great job 😘," one person wrote. "I'm so excited!! Congrats to you and the rest of the cast! 😃 👍🏻," another added. "Best news I've had today 🙌 ❤️," a third fan shared.
But not every fan was happy about the news because Harmon was nowhere to be found in the photo collage. His continued absence has some fans worried that Gibbs won't ever be back. What's more, the show's official social media accounts mentioned "Parker and the team." Making it clear that he was in charge now, not Gibbs.
According to Deadline, it's still unclear whether Harmon would appear on NCIS in season 20. They did note that he was still the executive producer of the series, and "the door was left for him to reprise his character whenever he would want to do it."
'NCIS' has pulled strong ratings in season 19
Despite Mark Harmon's exit in episode 4, NCIS season 19 has still pulled in relatively strong ratings for CBS. After moving from its Tuesday night 10 PM (EST) time slot to an hour earlier on Monday night, NCIS has averaged 11.11 million viewers this season.
That's a dip in ratings for NCIS, but a boost for that Monday night time slot. According to CBS, NCIS boosted the Monday 9 PM (EST) hour by 149 percent compared to last season.
"NCIS, one of the most popular and enduring series in the world, and fan-favorite NCIS: Los Angeles have been hugely successful on the CBS schedule for years," CBS Entertainment president Kelly Kahl said, per Pop Culture.
"With the strong new addition of NCIS: Hawai'i, we are able to expand the strength of this formidable franchise across our schedule. We couldn't be more excited to have all three talented casts and creative teams back to bring more compelling NCIS stories to viewers in the U.S. and around the globe."
NCIS and NCIS: Hawai'i air Monday nights on CBS. NCIS: Los Angeles airs Sunday nights on the network.