'NCIS': Gibbs Rule 91 Explained
The NCIS Season 18 finale contained some unexpected events. There were plenty of tense moments and unfinished business. One tidbit mentioned during this episode was a rule you're probably not familiar with—Gibbs Rule 91. Here's what we know about Gibbs' (Mark Harmon) latest rule.
[Spoiler alert: This article contains spoilers for the NCIS Season 18 finale.]
The Gibbs Rule Mark Harmon remembers easily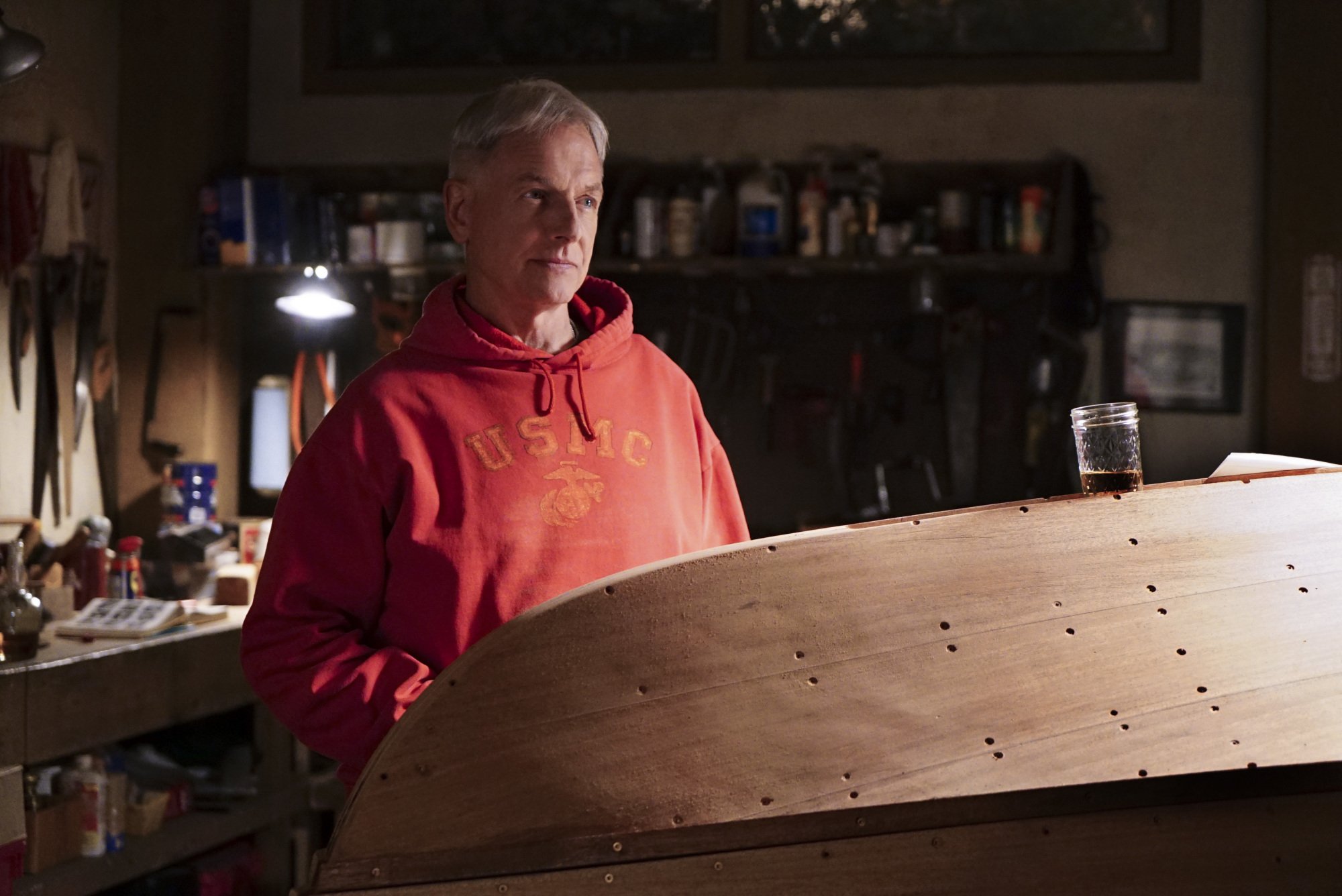 The Gibbs Rules are a common theme on NCIS. They are a list of rules he lives and works by. He often mentions his rules during conversations. In a 2014 interview with the late Larry King, Harmon spoke about the rules. When asked if he has a list of Gibbs rules that he keeps, he said he doesn't.
"I know there is a list, a big list," said Harmon. "I know some of them." When King asks Harmon which rule he remembers, he immediately mentions Gibbs Rule No. 9: "Always carry a knife."
The day Gibbs Rule No. 9 came in handy on 'NCIS'
During NCIS Season 17, Gibbs becomes close to his neighbor, Phineas (Jack Fisher). They formed such a close bond that Gibbs often looked after him when his mother was away. He helped him with homework and even allowed Phineas to assist with an NCIS investigation.
During NCIS Season 17 Episode 11 (titled "In the Wind"), there's a scene where Phineas is being taken to the airport against his will. When he goes through the airport security metal detector, the alarms go off. An agent scans him with the handheld paddle and he recovers a knife Phineas had in his sock. His quick thinking helped stop his kidnapper in his tracks.
When Gibbs reunites with Phineas, he asks if the kidnapper hurt him. Phineas says, "He tried to, but I stopped him." Gibbs asks what Phineas means, and he says, "Rule 9: always carry a knife. Just like you told me."
What is Gibbs Rule 91 on 'NCIS'?
During NCIS Season 18 episode 16 (titled "Rule 91"), Gibbs is talking to Marcie Warren (Pam Dawber), the reporter who wrote about his brush with the law after beating up a suspect. When she sees his boat, which appears complete, she tells him his boat isn't finished yet.
"If it makes you feel any better, it's not done yet," says Marcie. "It's bad luck to launch a boat without a name." In another scene, the words "Rule 91" are printed on the side of the boat. This is the name Gibbs decides on.
Rule 91 comes up again when Gibbs is on the phone with Bishop (Emily Wickersham). She asks him to remind her what the rule is. He then reveals Rule 91: "When you decide to walk away, don't look back. "
What happened during the 'NCIS' Season 18 finale
Agent Jessica Knight (Katrina Law) makes another appearance during the NCIS Season 18 finale. She volunteers to pitch in and help with research after Bishop is accused of leaking sensitive National Security Agency information. Also, Torres and Bishop discuss their relationship, Bishop resigns, and Gibbs' boat is blown up—while he's in it. The NCIS Season 19 premiere should be interesting.
Follow Sheiresa Ngo on Twitter.