'NCIS': Gibbs' Team Is Reassigned
The NCIS team will look very different this week. McGee, Torres, and Bishop won't perform their usual duties. Here's what happens this week on NCIS.
Gibbs' team gets a new assignment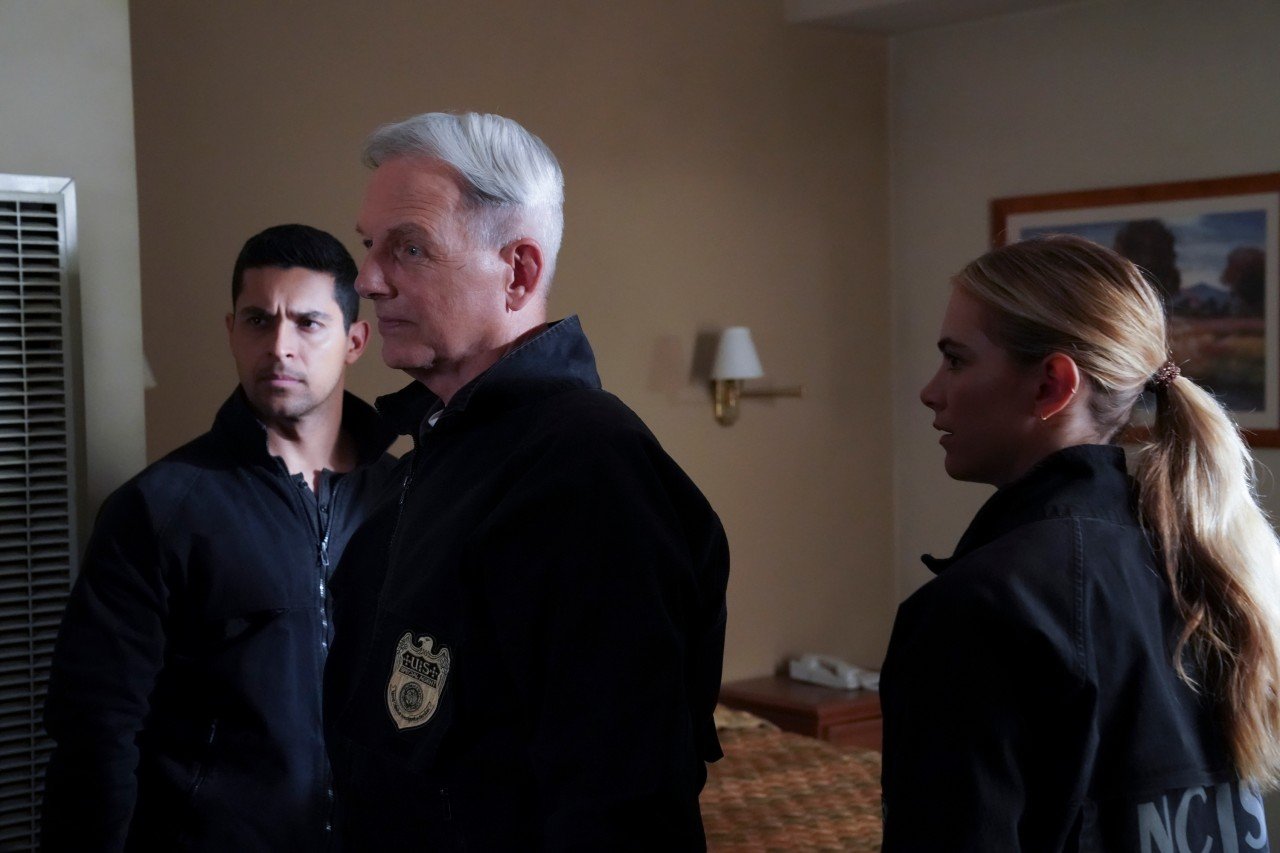 During NCIS Season 18, Episode 11 (titled "Gut Punch"), Leon (Rocky Carroll) reassigns Gibbs' team. He doesn't trust them after what happened the week before, during episode 10. Gibbs (Mark Harmon) becomes emotional after he discovers a dog had been drowned in a pond. His immediate reaction was to beat up the man suspected of killing the dog.
While Gibbs is being arrested, he instructs his team to tell the truth about what happened, but they chose to lie. They wanted to protect him, but it made the entire team look bad (and put them at risk for jail time).
When Nick (Wilmer Valderrama) asks Leon if they're being punished, he says it depends on what he considers punishment. Leon then tells them the new secretary of defense is hosting an event in his home in three days and the team has been assigned to the detail. Nick gets excited, saying he can dress up, and McGee (Sean Murray) says it won't be that bad.
However, it's not the kind of detail they think it is. Leon says they won't be on security detail, and they won't be attending the event. McGee, Nick, and Bishop (Emily Wickersham) will be on COVID detail. "The three of you are going to be our new health compliance officers," says Leon.
"I trust you can handle this assignment without further embarrassing me, the agency, or yourselves in any way?" he asks. He then tells them their jobs depend on how well they perform. When Leon walks away, McGee concludes they're being punished for how poorly they handled themselves the week before.
A punch in the gut for the NCIS team
This episode's title ("Gut Punch") partly refers to the unexpected turn of events. The team thought they were going to carry on with their jobs as usual, but then they're reassigned. Making matters even more uncomfortable, they have to sit next to the agents temporarily replacing them. However, they don't realize they've been replaced until later.
Bishop has a conversation with Sawyer, one of the agents taking over some of the team's cases. She lets him know her team didn't do a good job and she's aware of it. "Look Sawyer," says Bishop. "We messed up and we know it. And we will face the consequences of our actions."
Sawyer isn't satisfied with Bishop's answer. He thinks Gibbs and his team got off too easy. "There haven't been any consequences," says Sawyer. "Gibbs took it on the chin, but his disciples barely got a reprimand. Why?"
Nick gets annoyed with Sawyer and tells him to go home. However, he says his shift is just beginning. Little did they know, Sawyer and Special Agent Veronica Tyler are taking over their cases.
It's not clear how long Sawyer and Veronica will be taking over or how long McGee, Bishop, and Nick will be reassigned. It's also not clear when Gibbs will be back. We could be wrong, but it looks like this could be the beginning of the end of the series.
Follow Sheiresa Ngo on Twitter.