'NCIS Hawai'i': 3 Problems Jane Tennant Will Face
NCIS: Hawai'i is almost here. It won't be long until we see Vanessa Lachey as Jane Tenant. As the lead agent, it's a given Jane will face some major issues along the way. Here are some of the problems Jane will most likely face.
Jane Tennant will have to deal with power struggles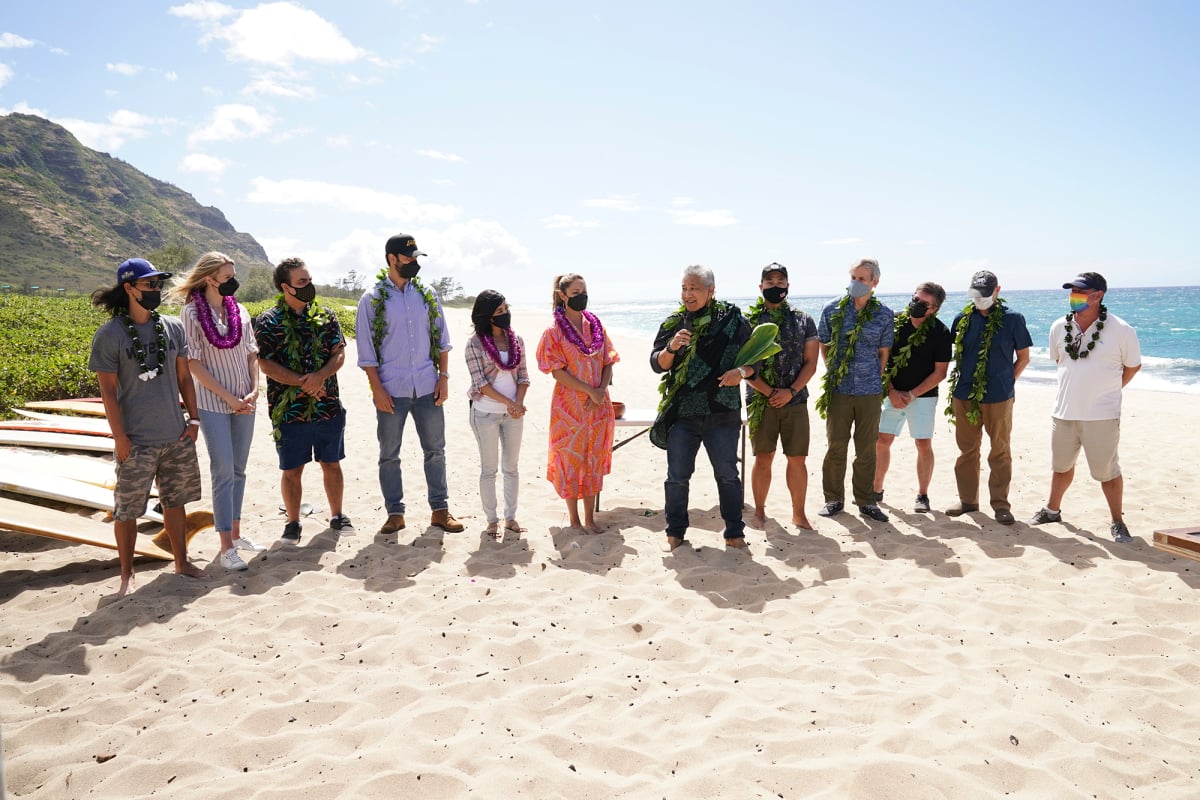 Jane Tennant is the first female Special Agent in Charge in the NCIS franchise. She will oversee 40 agents at NCIS Pearl Harbor. This will likely cause friction between Tennant and those who don't think a woman should be in a leadership role.
We don't think Jane will have a problem handling herself, but we won't be surprised if people try to challenge her authority. It will be interesting to see how she responds to those who doubt her ability to lead a team of NCIS agents.
According to TV Insider, Lachey hints during a TV Guide interview that her character will face some obstacles, but she stays strong when faced with a challenge.
"She's making it work in a man's world, and she doesn't take no for an answer," says Lachey in her TV Guide interview. "She finds her way into every opportunity she gets and comes out on the other end unscathed. At the same time, she's human and she's learning how to juggle her emotions and being a mother."
Managing work and personal life will be a challenge
This is more of a challenge than a problem, but Jane will probably face some difficulties when it comes to balancing life at home and at work. She is a divorced mother of two children (a 10-year-old daughter named Julie and a 16-year-old son named Alex), so she has a lot on her plate.
Jane has a demanding career, so there might be moments where she finds herself struggling to do her job well while giving her children the attention they need. According to TV Insider, there will be a scene where Jane is coaching her daughter's soccer team. However, work calls, and she must leave to help with an investigation.
"Day 1, Hour 1, I'm in a Black Hawk," says Lachey in a TV Guide interview. "I'm going up, I'm landing, I'm walking off, standing tall and proud, [heading] toward a crime scene. I feel like I'm in a dream."
Jane's romantic life could be another challenge
Between work and family, when will Jane find time for romance? We're curious to see how the writers address Jane's love life (if she has one). Will there be a love interest at some point? If so, how will she successfully navigate love, work, and parenting? We wonder if the writers will portray her as a superwoman who effortlessly balances each area of her life.
Jane isn't in a relationship right now, but that could change. "Jane is not dating at the moment, but she's not closed off," Lachey tells TV Guide.
When does 'NCIS: Hawai'i' Season 1 premiere?
According to CBS, NCIS: Hawai'i Season 1 is set to air Monday, Sept. 20, at 10:00 p.m. Eastern Time. The new series will run right after NCIS, which has a new day and time. It will now air Mondays at 9:00 p.m. Eastern Time. For 18 years, NCIS aired Tuesdays on CBS at 8:00 p.m. Eastern Time.
Follow Sheiresa Ngo on Twitter.