'NCIS: Hawai'i' Already Has 3 Major Differences From 'New Orleans' and 'Los Angeles'
'NCIS: Hawai'i' is the latest offering in the popular 'NCIS franchise,' and CBS has finally released the first preview. But having a female series lead isn't the only detail that makes 'Hawai'i' unique. In fact, it has two other major differences from 'NCIS: New Orleans' and 'NCIS: Los Angeles.'
NCIS: Hawai'i is the latest offering in the popular NCIS franchise, and CBS has finally released the first preview. The series stars Vanessa Lachey as Jane Tennant, the special agent in charge of NCIS Pearl Harbor.
But having a female series lead isn't the only detail that makes Hawai'i unique. In fact, it has two other major differences from NCIS: New Orleans and NCIS: Los Angeles.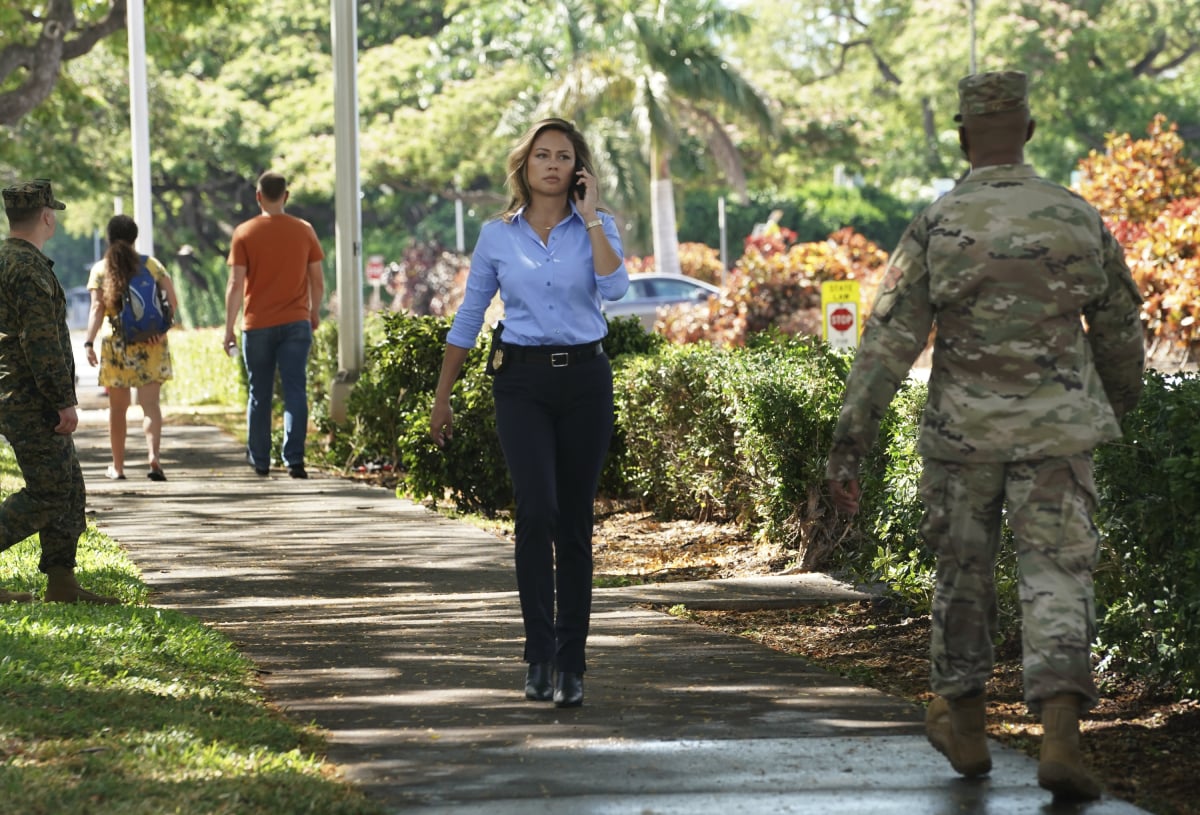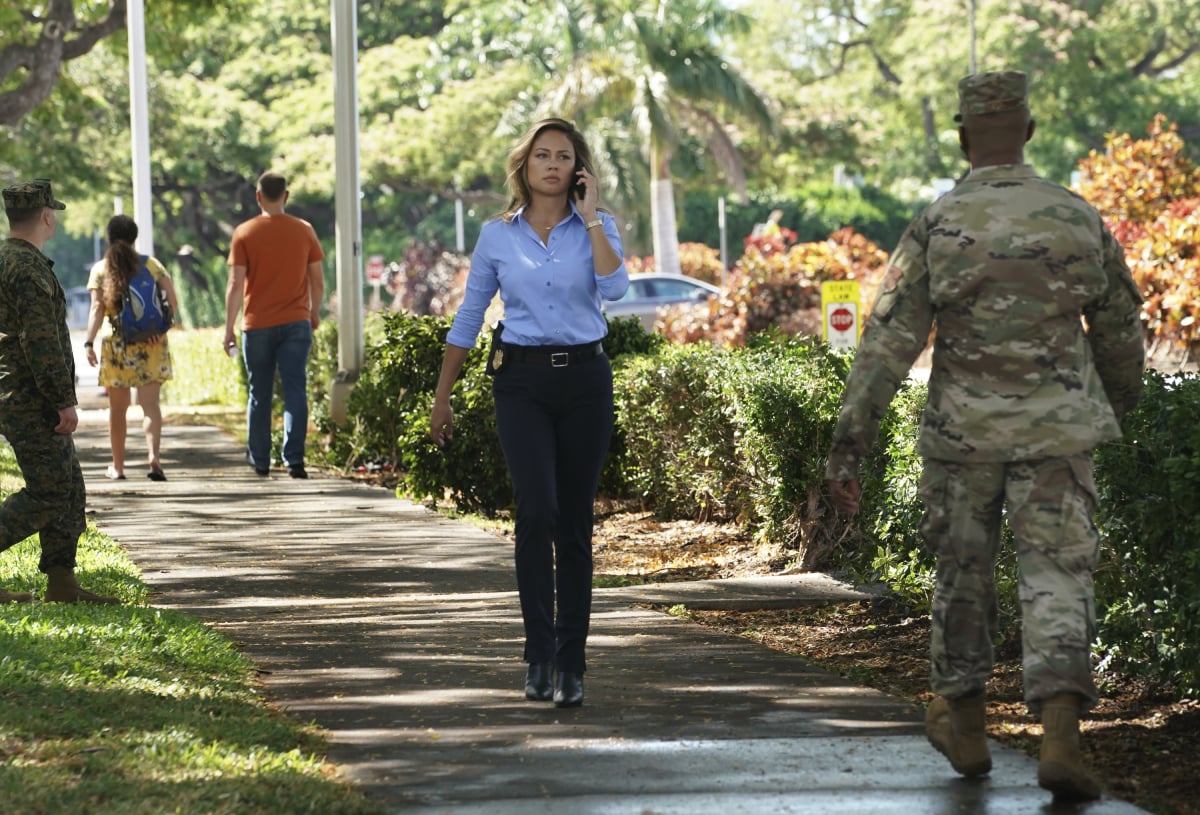 Jane Tennant won't be sitting behind a desk on 'NCIS: Hawai'i'
Lachey describes her character of Jane Tennant as a "badass with a warm heart." She's "making it work in a man's world, and she doesn't take no for an answer." Jane leads the Pearl Harbor office, which has 40 agents. But she "doesn't bark orders and sit at her desk." Instead, Lachey says that Jane "gets her hands dirty."
Jane is also a divorced mom of two kids — 16-year-old Alex (Kian Talan) and 10-year-old Julie (Mahina Anne Marie Napoleon).
Her team at NCIS: Hawai'i includes junior member Lucy, played by Yasmine Al-Bustami. Jason Antoon stars as Ernie, a Cyber Intelligence Specialist and Hawaii expert. Other cast members are Tori Anderson as Kate Whistler, Noah Mills as Jesse, Enver Gjokaj as Navy Capt. Joe Milius, and Alex Tarrant as Hawaii native Kai.
The 'Hawaii' team comes from 'New Orleans'
CBS canceled NCIS: New Orleans earlier this year after seven seasons, but they didn't give a specific reason why. It could be because executive producers Christopher Silber and Jan Nash were ready for a change of scenery.
Silber and Nash actually created NCIS: Hawai'i along with SEAL Team writer/producer Matt Bosack. The trio is now the executive producing team for the new series. Larry Teng is also an EP and is directing the pilot.
Teng has described NCIS: Hawai'i as a "love letter" to the Navy and to the Aloha State. And Silber says the location will be an important character.
"What I took away and learned from working with Jan the last couple of years, in New Orleans—is really getting to know the place that you're shooting and making it a character in the show," Silber told Deadline.
'NCIS: Hawai'i' has two major differences from other shows in the franchise
The latest series does have "NCIS" in the title, but NCIS: Hawai'i will be very different from NCIS: Los Angeles and NCIS: New Orleans in two significant ways. One difference is that CBS didn't introduce the new series via a backdoor pilot.
A backdoor pilot is a method of introducing characters and setting up their story inside of another series. This is how CBS introduced fans to Leroy Jethro Gibbs (Mark Harmon) and his team. They first showed up in an episode of JAG in the spring of 2003 before getting their own series that fall.
'LA' and 'New Orleans' had a connection to Leroy Jethro Gibbs
In season 6 of NCIS, fans met Chris O'Donnell's G. Callen and the team from NCIS: Los Angeles before they left for their own series. Then in season 11 of the flagship series, fans were introduced to Scott Bakula's Dwayne Pride and the crew from NCIS: New Orleans before they headed south to their own spinoff.
However, the team from NCIS: Hawai'i didn't make an appearance on NCIS before moving on to the Hawaiian Islands. Fans won't meet Jane Tennant and her team until the series premiere in late September.
'NCIS: Hawai'i' is not a spinoff of 'NCIS'
The other difference between NCIS: Hawai'i and the New Orleans and Los Angeles versions is that the new series is technically not a spinoff. With the backdoor pilots for LA and NOLA, it was clear that the new teams had a connection to Gibbs and his team. But that's not the case for Jane and the Hawai'i team.
"We live in the same universe, but every one of them were spinoffs," Silber explained to TV Insider. "We don't make any connection to the other shows."
NCIS: Hawai'i premieres Monday, September 20 on CBS after the season 19 premiere of NCIS.