'NCIS: Hawai'i' Is Already Making History and Fans Have Only Seen 1 Episode
ARTICLE HIGHLIGHTS
'NCIS: Hawai'i' is NOT a spinoff
How the Aloha State version made history in the series premiere
The 'NCIS: Hawai'i' team was not trying to make history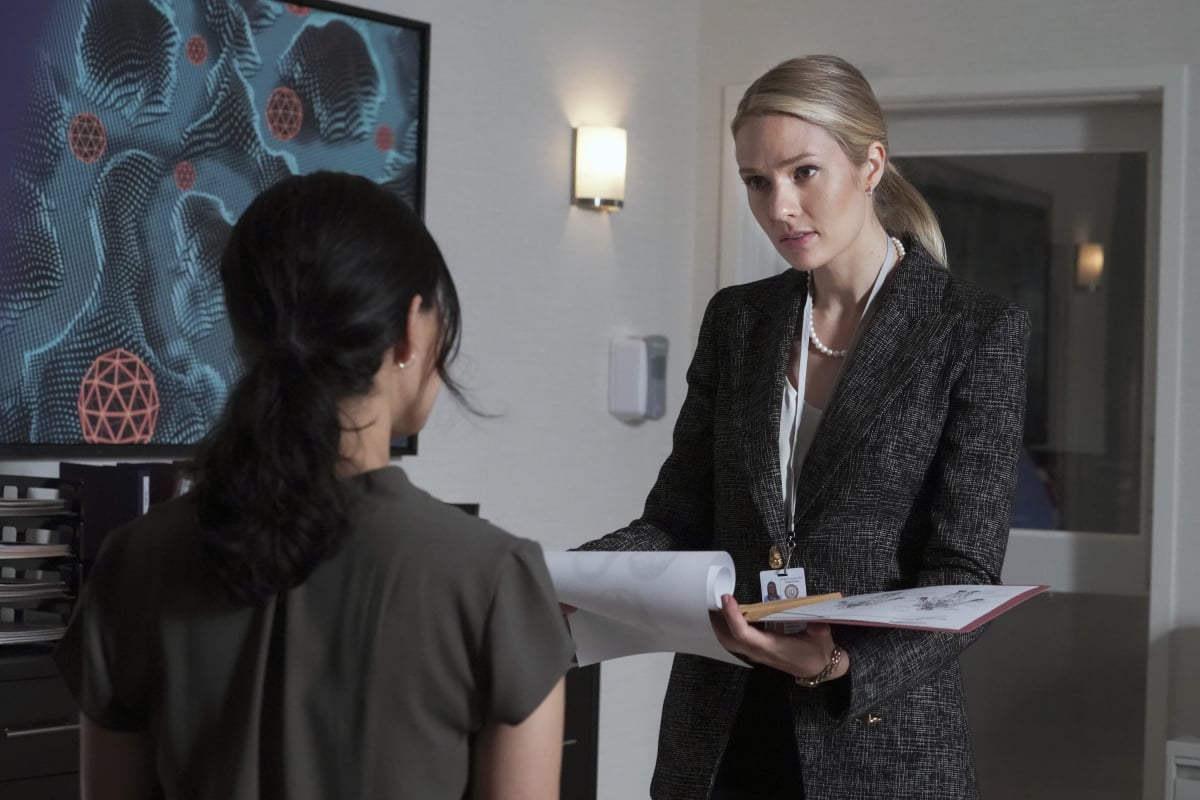 NCIS: Hawai'i has finally made its debut. The latest show to come out of the NCIS universe just aired its pilot. Which gave fans their first look at Jane Tennant (Vanessa Lachey) and her team. So far, the fan reaction has been mixed.
But that doesn't change the fact that NCIS: Hawai'i is already making history after just one episode.
'NCIS: Hawai'i' is not an 'NCIS' spinoff
Leading up to the premiere of NCIS: Hawai'i, series co-creators Christopher Silber, Jan Nash, and Matt Bosack made it clear that their show wasn't anything like the flagship series. Much less the spinoffs NCIS: Los Angeles and NCIS: New Orleans.
"We live in the same universe, but every one of them [LA and NOLA] were spinoffs," Silber told TV Line. "We don't make any connection to the other shows."
This is a risk, considering that NCIS is network TV's top-rated drama. It's understandable that NCIS: Hawai'i wants to be its own entity. But how far will they go to break away from the NCIS formula that has worked for CBS for nearly two decades?
The new series feels like the result of a focus group
In the pilot, NCIS: Hawai'i definitely recycled familiar parts of the Naval Criminal Investigative Service. And they did it against a stunning Pearl Harbor backdrop.
But there were some noticeable changes that are obviously sending this series into a new direction. And they feel like they are coming straight from a focus group. To some fans, the new series felt like a mashup of NCIS and Hawaii Five-0.
"Wanted to give #NCISHawaii
a chance, but it seemed like a 3D printer, paint by numbers knockoff of #H50, banter, local color, a pork (instead of shrimp) truck, beach scenes, no character devo, cliche-ridden. Not hopeful," one disappointed fan wrote.
Another fan added, "#NCISHawaii
  – "Pilot" – Quick Thoughts. It doesn't feel like an "NCIS" for me for a few reasons. 1. It tried, and for me, highly failed in making me believe that they're already an established team. 2. The humor just doesn't work for me."
'NCIS: Hawai'i' makes history in the first episode
The first episode introduced fans to Tennant's team, which included Lucy Tara (Yasmine Al-Bustami). Fans also met Kate Whistler (Tori Anderson), an agent from the Defense Intelligence Agency.
RELATED: 'NCIS: Hawai'i' Is a 'Love Letter' To 2 Major Components of the Show Reveals EP Larry Teng
At first, it appeared that there was some professional friction between the two characters.  But later in the episode, it was revealed that the couple had a romantic past. This scene made history, as Lucy is the first LGBT NCIS agent to be introduced in a pilot episode.
The 'NCIS: Hawai'i' team wasn't trying to make history
Nash says that from the beginning, they always wanted Kate to be an LGBTQ character. But they never intended on making any kind of history.
"Our desire was to create a show that had a really diverse — and we meant that in every way — palette of characters. And having these two characters was part of that," Nash told TVLine. "We want these characters to feel like they have full lives — they have families, they have interests, they struggle with things — and certainly relationships are a part of that,"
Vanessa Lachey shines in her new role
One thing that fans seem to agree on in their reactions to NCIS: Hawai'i was Lachey's performance. There's no baby boomer hunk like Mark Harmon's Leroy Jethro Gibbs, or the Gen-X swag from a character like Chris O'Donnell's G. Callen. This cast is anchored by Lachey's Tennant, and she absolutely nailed it in the pilot episode.
RELATED: 'NCIS: Hawai'i' EP Larry Teng Knows He Has a Responsibility to Make Sure the Hawaiian Community is 'Represented Properly'
The reviews for Lachey have been positive, and fans like her as the series lead. It's a different dynamic that fans are ready for. The hesitancy, however, comes from the predictable, formulaic scripts and set pieces. It remains to be seen if Hawai'i will find anything near the success of the shows that came before it — those highly-rated dramas that NCIS: Hawai'i doesn't have any connection to.
NCIS: Hawai'i airs Monday nights on CBS.