'NCIS: Hawai'i' EP Christopher Silber Explains Exactly What Sets the Aloha State Version Apart
NCIS: Hawai'i, starring Vanessa Lachey as special agent Jane Tennant, will soon debut on CBS. Tennant and the new Pearl Harbor team have a lot to live up to. Fan expectations are quite high thanks to 18 seasons of Mark Harmon's Leroy Jethro Gibbs on NCIS and 12 seasons of Chris O'Donnell's G. Callen on NCIS: Los Angeles. Not to mention Scott Bakula's eight-season run as Dwayne Pride on NCIS: New Orleans.
But Tennant and her team are not like those who came before them. As executive producer Christopher Silber explains, there's one thing that sets the Aloha State version apart from all the other shows in the NCIS universe.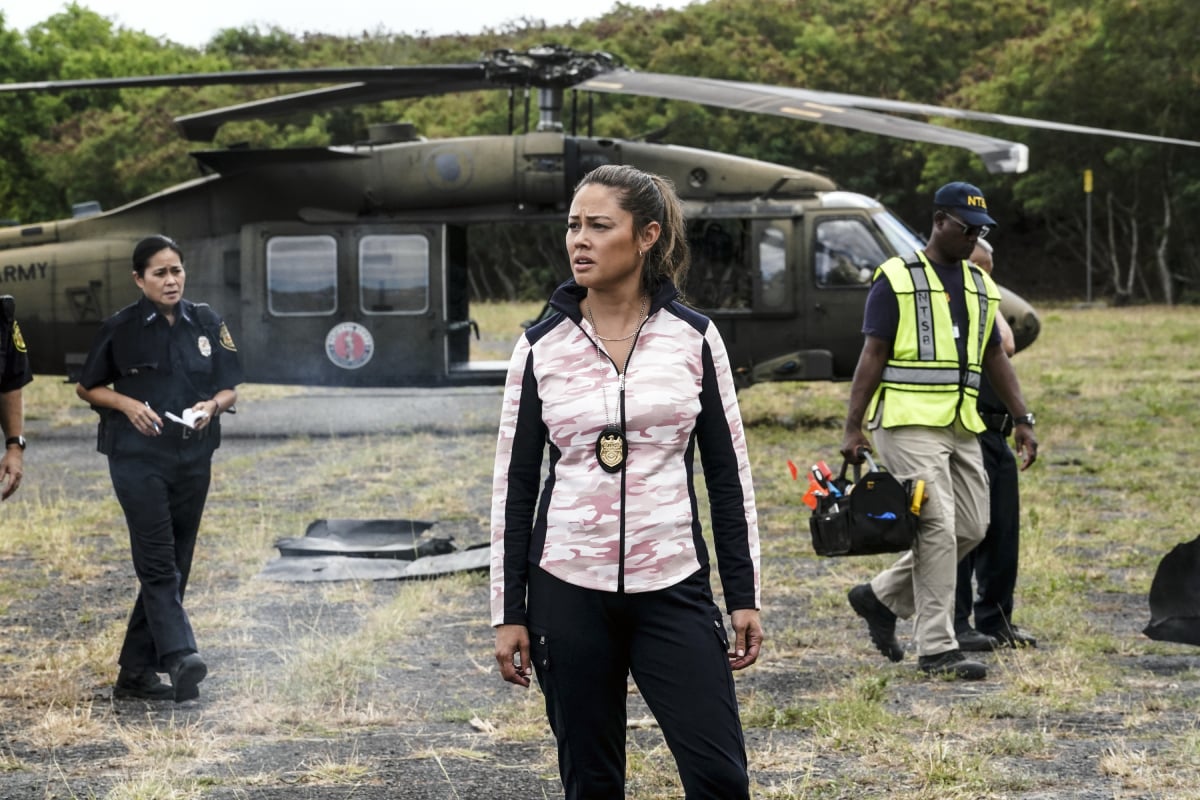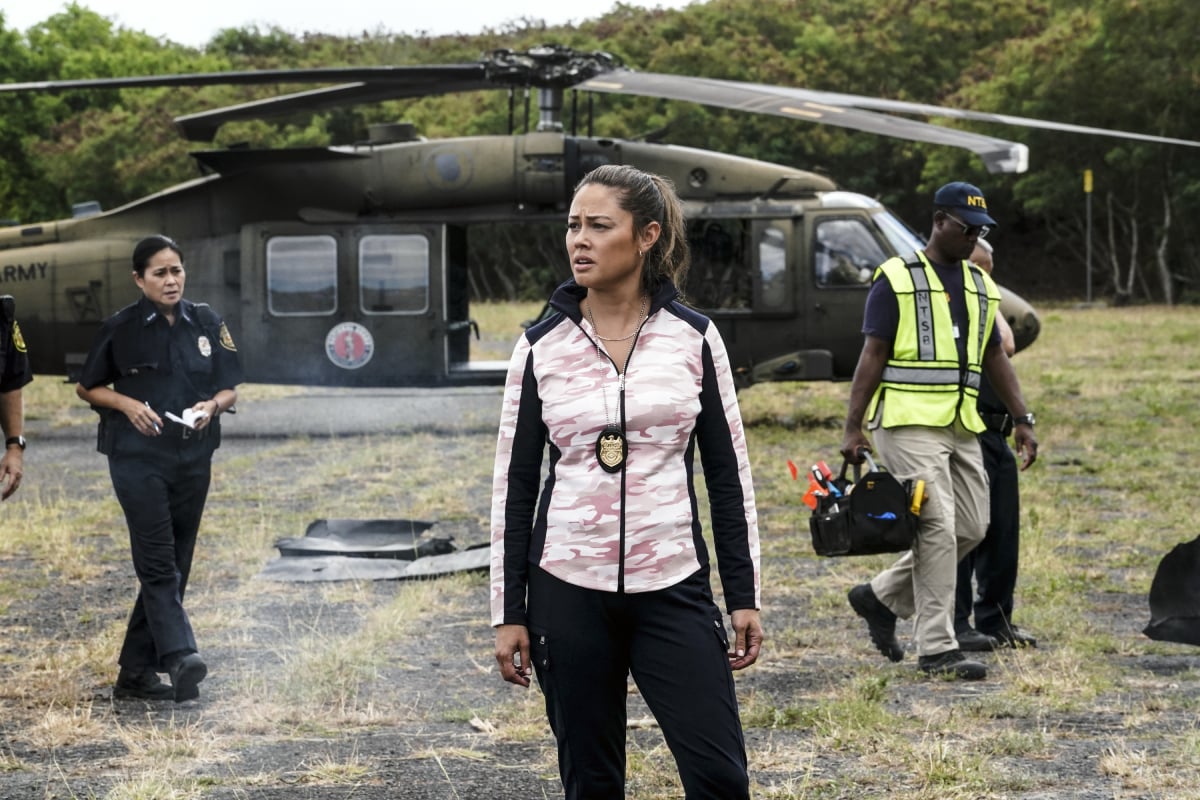 The 'NCIS: Hawai'i' characters were not introduced via a backdoor pilot
Over the past two decades, CBS has used the backdoor pilot method to introduce fans to new characters in the NCIS universe. This method brings the characters of a potential spin off into an episode of the original series. If the network is happy with the results, those characters are then spun off to their own series.
They actually used the backdoor pilot method with the original NCIS series in a 2003 episode of JAG. Gibbs and his team were first introduced in a special two-part episode before heading to their own series later that year.
It happened again in a season 6 episode of NCIS, when fans met Chris O'Donnell's G. Callen and the team from NCIS: Los Angeles before they left for their own series. Then in season 11, fans were introduced to Scott Bakula's Dwayne Pride and the crew from NCIS: New Orleans before those characters headed to the Big Easy for their own spinoff.
However, this time around CBS chose not to introduce Jane Tennant and her team via a backdoor pilot. Instead, fans will first meet them when the new series premieres later this month.
Jane Tennant is a no-nonsense special agent with a caffeine addiction
Lachey says that her character is "making it work in a man's world, and she doesn't take no for an answer." In the first promo for NCIS: Hawai'i, Jane is introduced as a no-nonsense special agent who's addicted to caffeine.
"You haven't had the pleasure of my 'we work as a team' speech, but you can guess the bullet points," a sleep-deprived Tenant says in the clip.
"As diplomatic as she is hard-charging, Tennant is a keen investigator who can navigate a crime scene and inter-bureau politics with equal aplomb. She's also a single mother who often finds herself torn between running a family and running NCIS," the official character description reads.
Lachey has made it clear that she leads the Pearl Office, which has 40 agents. But she "doesn't bark orders and sits at her desk." Instead, Lachey says that Jane "gets her hands dirty."
Executive producer Christopher Silber explains what sets 'NCIS: Hawai'i' apart
In the past, the backdoor pilots made it clear that the new NCIS teams were connected to Gibbs and his team. But that's all going to change with NCIS: Hawai'i. Executive producer Christopher Silber explained to TV Insider that he wanted to make the new series a distinct entity.
"We live in the same universe, but every one of them were spinoffs," Silber said. "We don't make any connection to the other shows."
Because of this distinction, fans shouldn't expect any crossover episodes with other teams in the NCIS universe anytime soon.
There was a failed spinoff in the 'NCIS' universe
With all of the success CBS has found with the NCIS universe, it may come as a surprise to learn that they actually had a failed spinoff attempt back in 2013. That's when NCIS: Los Angeles attempted to launch NCIS: Red via a backdoor pilot.
Los Angeles aired a two-part special event that featured the episodes "Red" and Red-2," that saw the LA team working with a specialized mobile team known as NCIS: Red. The team featured Sex and the City's John Corbett and Grey's Anatomy's Kim Raver. But CBS opted not to pick up the series after the episode aired.
'NCIS: Hawai'i' needs well-developed characters in order to succeed
The network didn't give a reason for passing on NCIS: Red. But one critic blamed the failure on the underdeveloped characters. TV Fanatic critic Carla Day explained at the time that the "characters were too bland."
"I've written before that Raver exudes so much chemistry, she could have a relationship with a wall and it would be believable," Day wrote. "I missed that in her performance here, but that's because of the character, not her."
With such beloved characters as Leroy Jethro Gibbs in the NCIS universe, the Hawai'i team has a lot to live up to. Without any connection to the other shows, the new series will likely need well-developed, interesting characters in order to find success in the ratings.
Fans will finally get the chance to meet Jane Tennant and the new team when NCIS: Hawai'i premieres Monday, Sept. 20 on CBS.