'NCIS: Hawaii': Fans Think This Clue Means Cote de Pablo Is Free to Return in the New Spinoff
CBS continues to keep silent about the rumored spinoff NCIS: Hawaii. But that's not keeping fans from sharing their theories about the new series.
Some believe they've found a clue about who could lead the Hawaii team. Is it possible that Cote de Pablo's Ziva David will be making a comeback?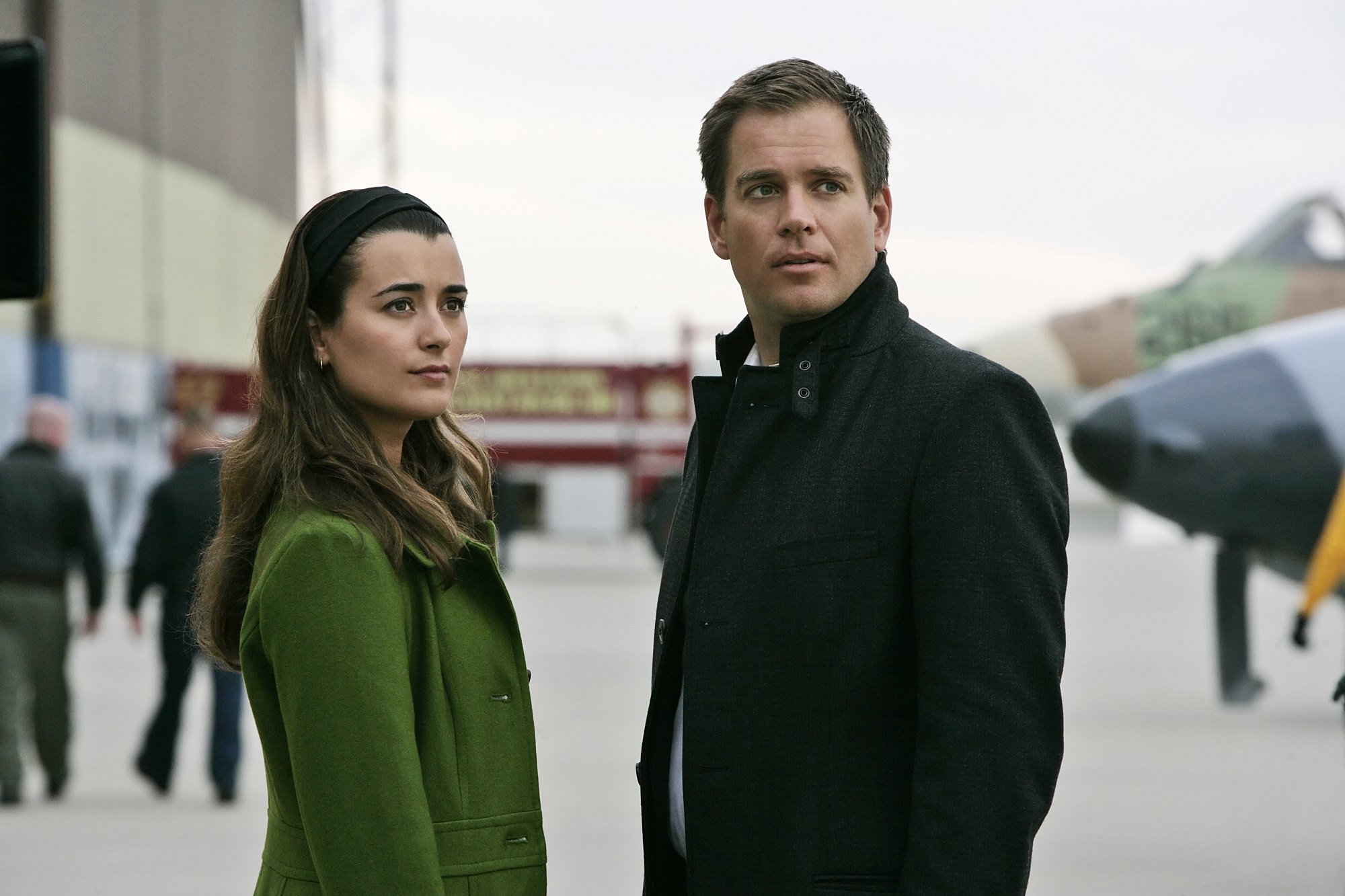 Cote de Pablo left 'NCIS' in season 11
De Pablo made her first appearance on NCIS way back in season 3 as a Mossad agent. She eventually joined the team and became one of the most popular characters on CBS' top-rated show. Fans loved her flirtatious relationship with Tony DiNozzo (Michael Weatherly), which eventually became a romance. The couple was so well-loved that NCIS fandom named them #Tiva.
But in season 11, de Pablo wanted out. She opted not to return, and appeared in two episodes that season before saying goodbye. In season 13, it was revealed that Ziva had apparently been killed off-screen when her home in Israel was attacked.
Michael Weatherly left two seasons later
Weatherly's Tony DiNozzo continued for two more seasons on NCIS without Ziva. But when the news came that Ziva had been killed, Tony left to "look for answers" about her death. He also found out that he and Ziva shared a daughter named Tali.
At the end of season 16, NCIS shocked fans when Ziva returned. It was revealed that she had faked her death to save her family. De Pablo came back the following season for a few special episodes. But fans haven't seen her since.
'NCIS' fans think they've found a clue that indicates Cote de Pablo's return
When the rumor surfaced that NCIS: Hawaii was in the works, the first question on most fans' minds was: who will lead the new team? Insiders revealed that the studio was in the process of hiring the writers room and looking for a pilot director. But, there was no news about casting.
This has led some fans to theorize that a popular character or two could be returning to lead the new NCIS team. Many are theorizing (or hoping) that Ziva could be back for the spinoff. And there's one clue in particular that could back this theory up.
Is Cote de Pablo's IMDB page a big clue?
Fans noticed that De Pablo doesn't have any projects in the works on her IMDB page. Her most recent credit is NCIS, since she appeared in an episode that aired in 2020. Could this mean that de Pablo will be back at work on the Hawaii spinoff?
Since she left NCIS in 2013, de Pablo has appeared in a few different projects. Her biggest role was in the film The 33, which was based on the real-life events that trapped 33 miners in Chile for 69 days. She also appeared in the 2016 TV movie Prototype and the 2019 film Seneca. When it comes to 2021 and beyond, nothing is listed on de Pablo's page.
Why did she leave 'NCIS'?
When de Pablo left NCIS in 2013, she was vague about the reasons for her departure. Two years later, she made it very clear why she left when explaining why she wouldn't make a cameo in Weatherly's final episode.
"I chose not to," she told a crowd at Babson College, according to Fox News. "I worked eight years crafting this character and loving her. I felt or I perceived that the character was not being treated with the respect that I thought she deserved so no money in the world (would make me stay)."
She added that she wouldn't go back "unless someone can really write something fantastic." Since de Pablo did eventually return, it appears that she is much happier with how they wrote her character. This could mean it's time for Ziva David to lead her own NCIS team.
NCIS airs Tuesday nights on CBS.