'NCIS: Hawai'i' Fans Should Not Expect to See Mark Harmon's Gibbs in the Aloha State Anytime Soon
ARTICLE HIGHLIGHTS
The 'NCIS: Hawai'i' pilot introduced fans to Jane Tennant and her team
Agent Gibbs was front and center in the 'NCIS' season 19 premiere
'NCIS: Hawai'i' fans shouldn't expect to see Gibbs anytime soon, but that doesn't mean it won't ever happen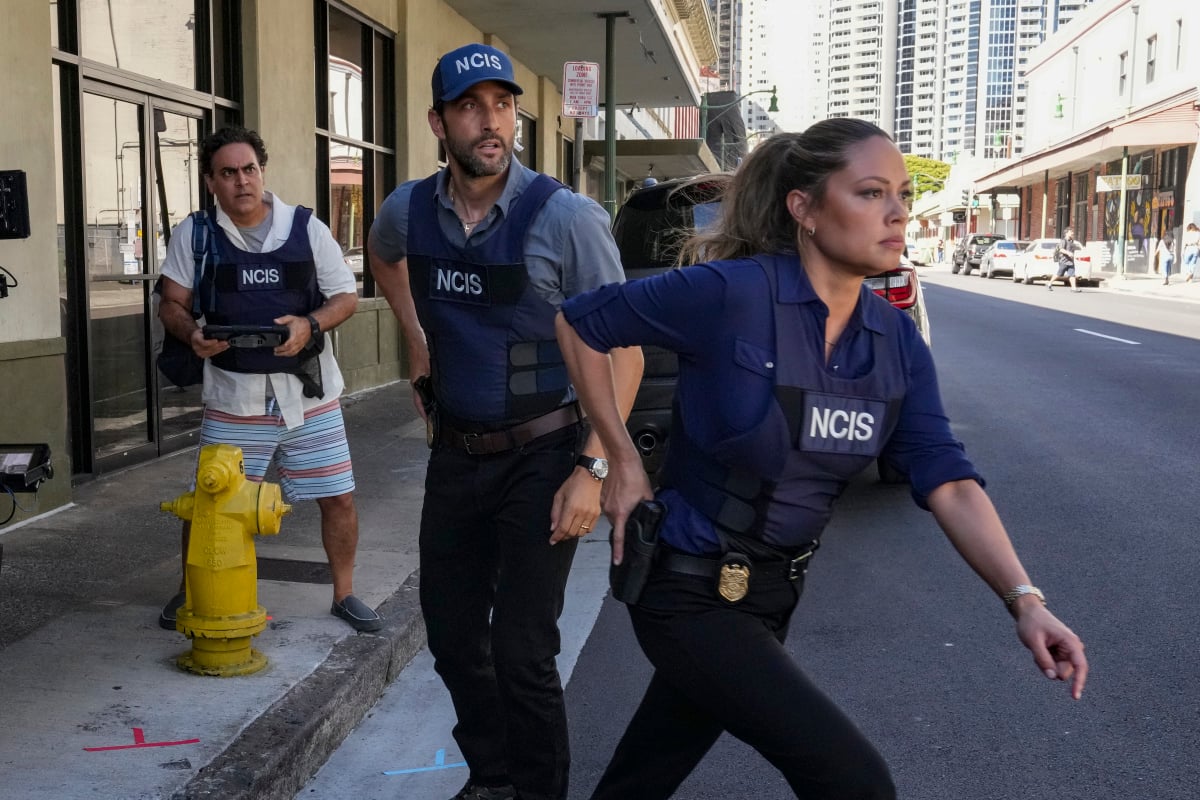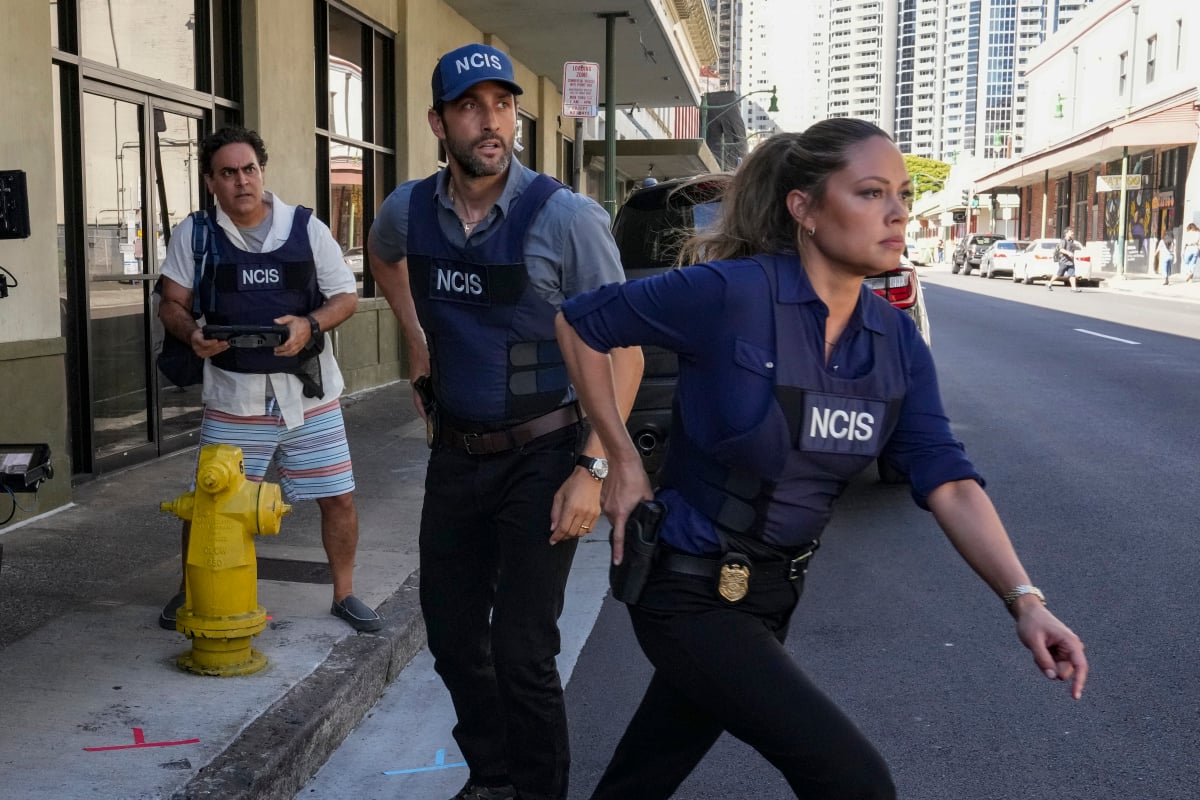 NCIS: Hawai'i has officially arrived as part of the new CBS Monday night line-up. The network made a major change to their primetime schedule for the 2021-22 TV season by moving NCIS out of the Tuesday night slot it's held since 2003.
The flagship series — which is also network TV's "highest-rated drama" — is now on Monday nights at 9 pm (Eastern). Followed by NCIS: Hawai'i at 10 pm.
But just because these two series share the same night in the network schedule, that doesn't mean fans should expect Mark Harmon's Gibbs to show up in the Aloha state anytime soon.
The 'NCIS: Hawai'i' pilot introduced fans to Jane Tennant and her team
Instead of introducing the new Aloha state team via a backdoor pilot, fans didn't get to meet Jane Tennant (Vanessa Lachey) and her team until the premiere. Fans got their first look at Jane — a single mom of two — as she was coaching her daughter's soccer team. But, she gets pulled away to investigate a case after a manned, top-secret aircraft crashes.
Before the series introduces Jane's team of Lucy Tara (Yasmine Al-Bustami), Kai (Alex Tarrant), Jesse (Noah Mills), and Ernie (Jason Antoon), the Special Agent In Charge runs into Navy Capt. Joe Milius (Enver Gjokaj).
Other characters fans met in the pilot episode include Agent Kate Whistler (Tori Anderson) from the Defense Intelligence Agency. And Jane's kids Julie (Mahina Napoleon) and Alex (Kian Talan).
Agent Gibbs was front and center in the 'NCIS' season 19 premiere
Before the pilot episode of NCIS: Hawai'i aired, 8.1 million live viewers watched the season 19 premiere of NCIS titled "Blood in the Water." Despite the rumors over the summer that Harmon would be taking a reduced rule this season, Gibbs was front and center in the episode.
NCIS showrunner Steven Binder told TV Line that the Gibbs rumors that have been circulating aren't necessarily true.
"I'd say that a lot of things are reported on the show that aren't necessarily true. We are focusing right now on telling the best stories we can with the characters we have, and Gibbs is a part of that world, and I think we're doing a pretty good job with that," Binder said.
'NCIS: Hawai'i' fans shouldn't expect to see Gibbs anytime soon
Before the first episode of NCIS: Hawai'i aired, fans were already talking about the possibility of a crossover episode. But Hawai'i showrunner Christopher Silber made it clear that his show is not a spinoff of the flagship series.
"We live in the same universe, but every one of them were spinoffs," Silber said. "We don't make any connection to the other shows."
But despite the lack of connection, the showrunners of both NCIS and NCIS: Hawai'i are starting to change their tune about a crossover. Still, that doesn't mean fans should expect to see Gibbs in the Aloha State anytime soon.
There's still a chance for a future crossover
According to TV Line, Binder and Silber haven't discussed the possibility of a crossover just yet. But, they know each other well, and neither one is counting it out.
"We haven't discussed it yet," Binder said. "But I've worked and known [NCIS: Hawai'i co-showrunner] Chris Silber for a really long time, so that always makes those sorts of things easier."
Silber also spoke about the possibility, saying that he's "always open to any sort of crossover that CBS will allow." Meanwhile, network boss Kelly Kahl isn't necessarily opposed to a crossover, but he wants to wait a bit.
"We just want to get the first batch of Hawai'i under our belt, and then we can talk about the fun stuff," Kahl said.
'NCIS: Hawai'i' debuts to mixed reviews
It makes sense that Kahl would want to wait a little bit before making any commitments about NCIS: Hawai'i. After all, there's no guarantee that this latest series will match the success of those that came before it.
According to Carter Matt, the premiere generated a 0.5 rating and more than 6.3 million viewers. That's nearly two million viewers less than its lead-in, NCIS. CBS did score the best ratings of the night with the NCIS premiere, but even those ratings were down 20 percent from the season 18 premiere in its old timeslot.
Will NCIS: Hawai'i be able to hold on to enough viewers to get a season two, and possibly a crossover? Will NCIS and Harmon's Gibbs make it past season 19? We'll just have to wait and see.
NCIS and NCIS: Hawai'i air Monday nights on CBS.