What 'NCIS: Hawaii' Needs to Learn From the Failed Spinoff 'Red'
It appears that CBS has another NCIS spinoff in the works. The network has yet to make an official announcement. But insiders say that they are close to a direct-to-series order for NCIS: Hawaii.
If the series gets the greenlight, it would be the third NCIS spinoff to make the network's primetime lineup. What fans might not know is that a planned spinoff didn't get picked up back in 2013. What can NCIS: Hawaii learn from the failed spinoff Red?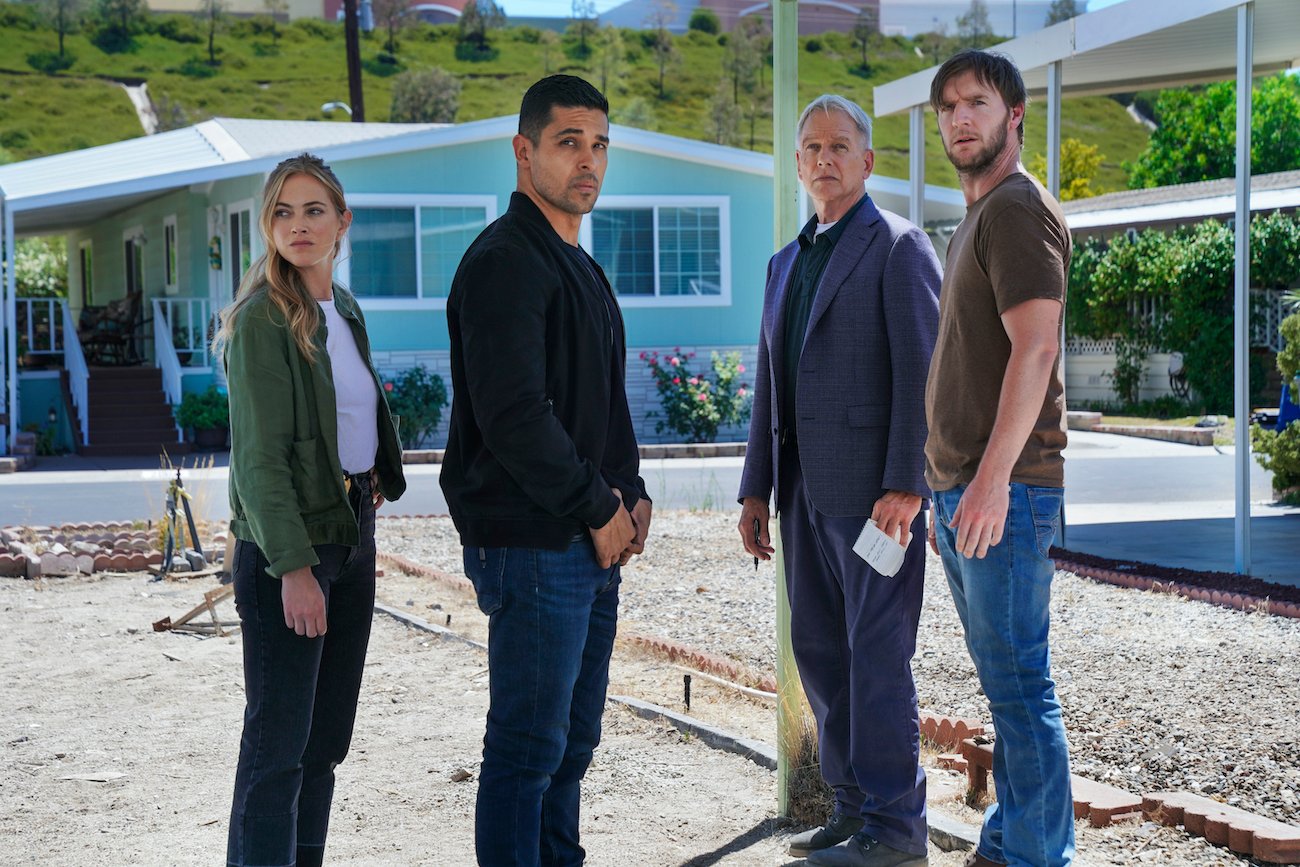 The 'NCIS' universe loves backdoor pilots
Back in the spring of 2003, CBS introduced the original NCIS series via a backdoor pilot in JAG. During Season 8, Episode 20, fans met Leroy Jethro Gibbs (Mark Harmon), Tony Dinozzo (Weatherly), Dr. Donald "Ducky" Mallard (David McCallum), and Abby Sciuto (Pauley Perrette).
Later that fall, NCIS premiered as its own series. Six years later, the flagship series introduced its own spinoff — Los Angeles. Once again, the network used the backdoor pilot method. Finally, during the season 11 episode of NCIS titled "Crescent City," fans met the New Orleans team.
What is a backdoor pilot?
Simply put, a backdoor pilot is a method that network's use to introduce new characters for a new series inside an existing, popular show. This method attempts to successfully introduce a new series by building on the viewership of an existing one. This lowers the stakes, and ties the new series to something fans already love.
For the most part, the backdoor pilot method has been quite successful for NCIS. However, in 2013 the network had its first misfire. This is when Los Angeles aired a two-part special event that featured the episodes "Red" and Red-2."
The backdoor pilot method failed in 2013
The two "Red" episodes featured the LA team working with a specialized mobile team known as NCIS: Red. The Red team featured actors John Corbett, Scott Grimes, Edwin Hodge, Gillian Alexy, and Kim Raver. They helped Callen (Chris O'Donnell) work a murder that quickly turns into suspected terrorism.
The intent was to launch a new series, but it never happened. CBS opted not to pick up Red for their primetime lineup, but they didn't give a specific reason.
CBS issued a press release about the failed 'NCIS' spinoff
With the NCIS franchise being so popular, why did CBS decide to drop NCIS: Red? After all, just one year later they successfully moved forward with New Orleans. According to Looper, the network issued a press release about their decision to pass on Red.
Nina Tessler – the network's president of entertainment at the time – said, "Sometimes [spinoffs] work and sometimes they don't. Protecting [the NCIS franchise] was really important." It's not clear exactly what didn't work for NCIS: Red. But, one review of the series indicates there was a problem with underdeveloped characters.
"I've been fans of both Kim Raver and John Corbett on other shows, but their characters were too bland here," TV Fanatic critic Carla Day wrote. "I've written before that Raver exudes so much chemistry, she could have a relationship with a wall and it would be believable. I missed that in her performance here, but that's because of the character not her."
CBS will skip the backdoor pilot method for their next 'NCIS: Hawaii'
According to Deadline, when CBS does officially give their direct-to-series order for Hawaii, they will skip the backdoor pilot method. At this point, the NCIS franchise is so popular that there really isn't a need to introduce a new series inside an existing one. NCIS: Hawaii could easily start all on it's own, since fans are already very familiar with how the universe operates.
However, that doesn't mean that NCIS: Hawaii won't feature a character or two that audiences have already fallen in love with. The most popular fan theory at the moment is that Michael Weatherly's Tony DiNozzo – and possibly Cote de Pablo's Ziva David – could be coming back to the NCIS universe. It's possible they could be in charge of the new team in the Hawaiian Islands. But of course, that's just a theory.
NCIS airs Tuesday nights on CBS.