'NCIS: Hawai'i' Is a 'Love Letter' To 2 Major Components of the Show Reveals EP Larry Teng
NCIS: Hawai'i is filming on the island of Oahu, with Larry Teng in the director's chair for the pilot episode. He's also the spinoff's executive producer, and Teng is starting to share some details about what fans can expect when the series premieres this fall.
According to the Queens native, NCIS: Hawai'i is a "love letter" to the Aloha State and to the US Navy.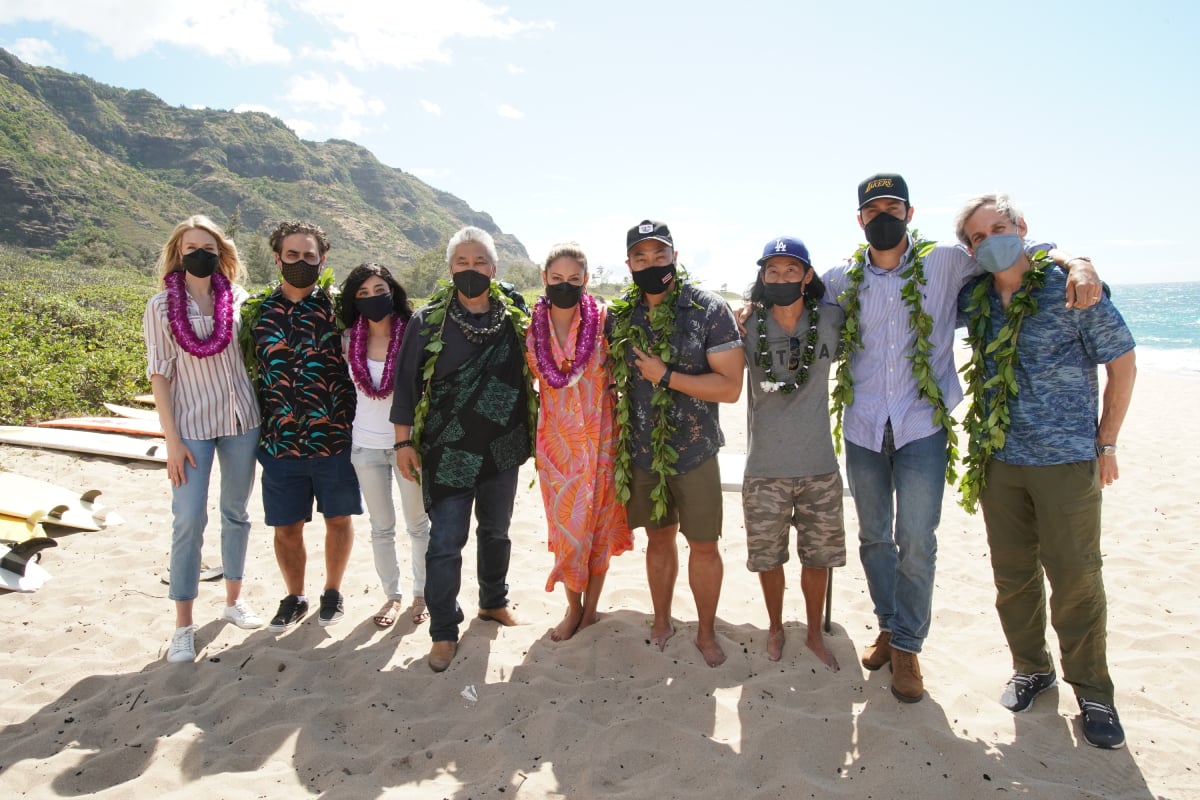 The 'NCIS: Hawai'i' EP is making sure the Hawaiian community is being 'represented properly'
As a producer and director of NCIS: Hawai'i, Teng told Daily Hawaii that his goal is to be a role model for both the Pacific Islander and Asian-American communities in Hollywood.
"Now that I'm back (in Hawaii), I feel like I have a responsibility to make sure that the community here, the people, the crew, that they're all represented properly, you know?," Teng said.
He explained that Hawaii Five-0 was a "cop show with two white leads" that was on CBS for 10 years. While Magnum PI is currently filming in the Hawaiian Islands with a Latino lead.
"Now we're coming in, we've got two Asian leads. I think it's important that the crew can work on something that they kind of get behind," Teng added.
Local Hawaiian culture is important both on and off-screen
The latest NCIS spinoff is using locals as extras. The goal is to have "all kinds of inclusion," according to Shayne Hartigan of Alessi Hartigan Casting.
"I'm so excited. We really want to get all, all kinds of inclusion in on this project, so of course, you know, the military, the HPD presence, but also the local community and shop owners and restaurateurs and anybody possible," Hartigan said.
Meanwhile, Teng has made it clear that the local Hawaiian culture will be a big part of NCIS: Hawai'i, both on-screen and off. According to a tweet from Reel News Hawaii, the cast and crew didn't begin filming the new series until after they received a traditional Hawaiian blessing.
'NCIS: Hawai'i' EP says the spinoff is a 'love letter to Hawaii'
While speaking with Daily Hawaii about the tone of the new spinoff, the first thing Teng noted was that it's a "love letter to the Navy." As fans know, NCIS stands for Naval Criminal Investigative Service, and the series is first and foremost about the US Navy. Teng also pointed out that the series is a "love letter to Hawaii."
"This is a love letter to the Navy," Teng said. "But it's a love letter to Hawaii, too, you know, and I gotta make sure we protect that. And, you know, it's one of the things we stress about every day."
Vanessa Lachey is the series lead
The latest NCIS spinoff will bring new faces to the franchise, with Vanessa Lachey leading the team as Special Agent In Charge Jane Tennant. According to Lachey, she's not taking lightly the fact that she's the first female lead in the NCIS universe.
The 40-year-old says she's excited to bring a different layer to the role. And, she hopes to inspire the next generation of young girls and women.
"My character Jane Tennant is Special Agent in Charge of NCIS. She's the mother of a 15-year-old boy and a 9-year-old girl. And, that is real life. Juggling life, and love, and work," Lachey said in the first-look trailer released earlier this year.
'NCIS: Hawai'i will air on Monday nights
CBS has yet to announce a premiere date for NCIS: Hawai'i. But we do know that when it hits the airwaves this fall, it will be part of the network's Monday night lineup. The spinoff will get the 9 p.m. (EST) time slot, following the flagship series NCIS.
The network moved NCIS from it's home of 18 years — Tuesday night at 8 p.m. (EST) — to Monday night at 8 p.m. (EST) to make room for their rebranded FBI Tuesdays.