'NCIS: Hawaii': Will Tony and Ziva Join the 'NCIS' Spin-Off?
NCIS is a fan-favorite procedural drama, that has been a mainstay with fans for two decades. Viewers have become accustomed to watching their favorite characters take on tough cases, work through serious personal issues, and unwind with each other.
These days, fans of NCIS have even more options, and they can not only enjoy the familiar fun of NCIS, but they can relax with several of the show's spinoffs as well. With the recent news that an all-new spinoff is coming, fans are diving deep to learn whatever they can about the new show's structure and which NCIS stars could be joining the cast. 
When did 'NCIS' debut on television?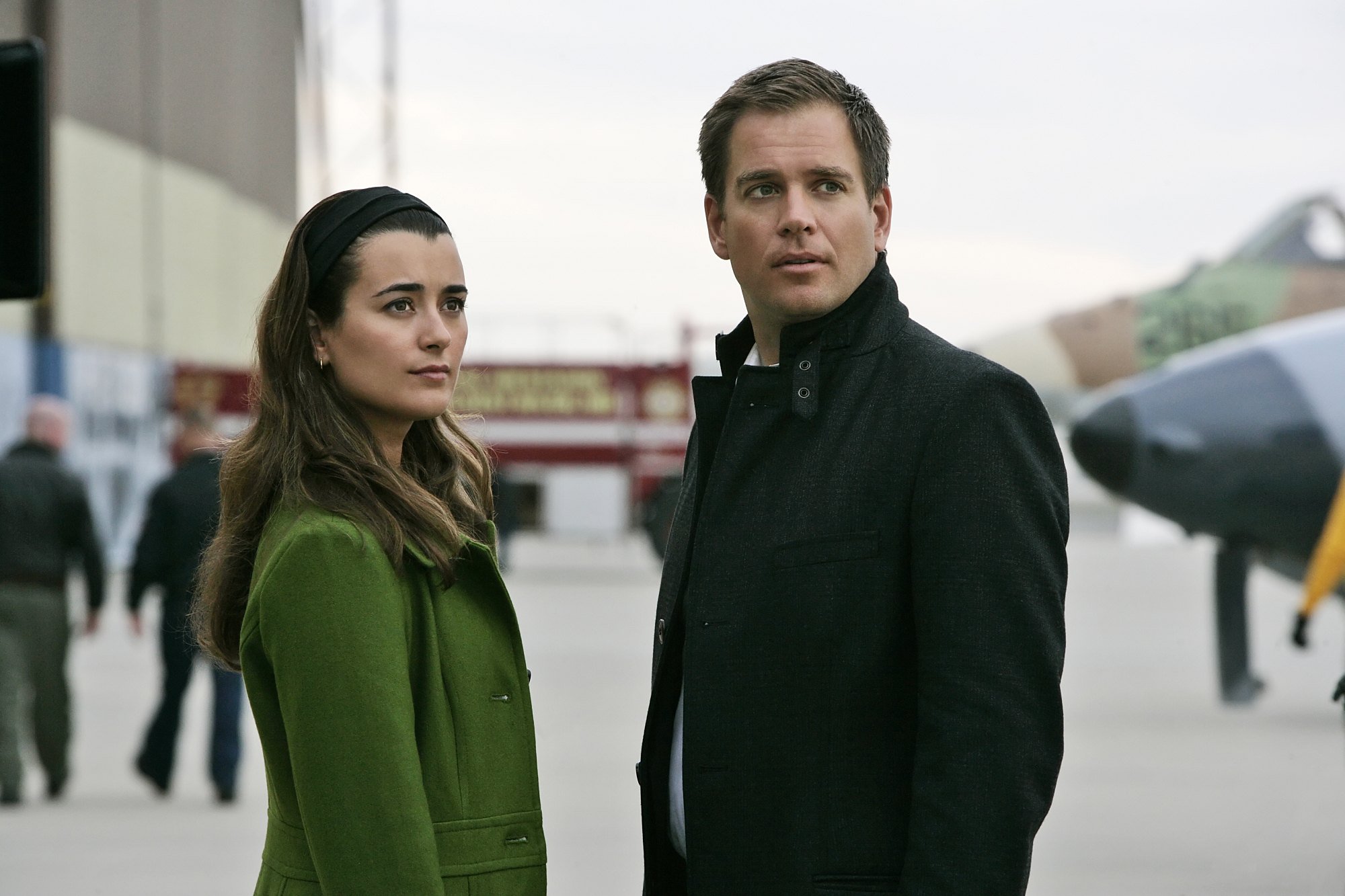 RELATED: 'NCIS' Fans Are Getting Ziva-Tony De Ja Vu This Season
NCIS itself is a spinoff of the popular television show JAG. It debuted on television in 2003 and has been running consistently after since.
The series focuses on a group of special agents who work in the Naval Criminal Investigative Service Major Case Response Team in Washington, D.C. The agents, led by Leroy Jethro Gibbs, investigate major criminal offenses within the Department of the Navy.
Over the years, the cast of NCIS has gone through many shakeups and many new additions. However, a few things have remained consistent — the contributions of Mark Harmon as Gibbs, and the show's popularity with viewers of all ages. NCIS has spawned a media empire, including two wildly successful spinoffs, NCIS: Los Angeles and NCIS: New Orleans.
How many spinoffs of 'NCIS' are there?
RELATED: 'NCIS' Is Bringing Back Another Fan Favorite in 2021
The first spinoff based on NCIS, titled NCIS: Los Angeles, debuted on television in 2009. The show stars Chris O'Donnell and LL Cool J, as well as a slew of supporting stars and guest actors. The show became popular with fans in short order, and it remains a viable part of television history, not just for its association with NCIS.
There have been many crossover events over the years, with some characters appearing on both shows simultaneously. Thanks in part to the success of NCIS: Los Angeles, a second spinoff show was eventually greenlit. 
NCIS: New Orleans premiered in early 2014. A slightly more eclectic take on a procedural drama, NCIS: New Orleans has also proven to be very popular — still, the series was canceled after seven seasons, leaving fans looking to the next great NCIS spinoff.
Fortunately, they might not have to wait long. NCIS showrunners finally decided to take the plunge — and in early 2021, rumors of a third spinoff series started swirling, much to fans' delight. 
What is the new 'NCIS' spinoff about?
RELATED: Is There Really an NCIS Agency?
In February 2021, rumors started circulating about a possible new NCIS spinoff series, tentatively titled NCIS: Hawaii. While details are scarce, and the network itself hasn't officially announced anything, fans have already begun speculating about what could be featured in the all-new series.
So far, all that fans know is that the series will likely be set within the same universe as NCIS. As far as the cast goes, some reports state that some of the actors who were featured in NCIS: New Orleans could be moving to star in NCIS: Hawaii. 
Another intriguing rumor is that NCIS veterans Michael Weatherly, who played DiNozzo in NCIS, and Cote de Pablo, who played Ziva David, will potentially be starring in the brand-new spinoff. Both characters have storylines that would lend themselves well to continuation within the NCIS universe, and both actors have expressed interest in returning to their roles.
Plus, the casting of two fan-favorite actors would be a surefire way to ensure a big audience for this latest spinoff. De Palbo's return to NCIS brought in ratings for CBS and having her and Weatherly appear together will definitely recruit existing NCIS fans to the new series.
With no official word from showrunners, fans will have to wait to see what the future holds for NCIS: Hawaii.