'NCIS: Hawai'i' Showrunner Larry Teng Takes Fans Behind-the-Scenes With 2 'Gems' From the Spinoff
'NCIS: Hawai'i' has an experienced production team behind the newest Navy police procedural. Larry Teng joins Christopher Silber, Jan Nash, and Matt Bosack as executive producers on the Aloha State spinoff, but he also went behind the camera to direct the first couple of episodes. Along the way, Teng has shared some behind-the-scenes photos.
NCIS: Hawai'i has an experienced production team behind the newest Navy police procedural. The executive producers are Christopher Silber and Jan Nash from NCIS: New Orleans, and Matt Bosack from SEAL Team. Another executive producer, Larry Teng – Nancy Drew and Animal Kingdom – also went behind the camera to direct the first few episodes.
As they film, Teng has been sharing behind-the-scenes looks at the newest series in the NCIS franchise.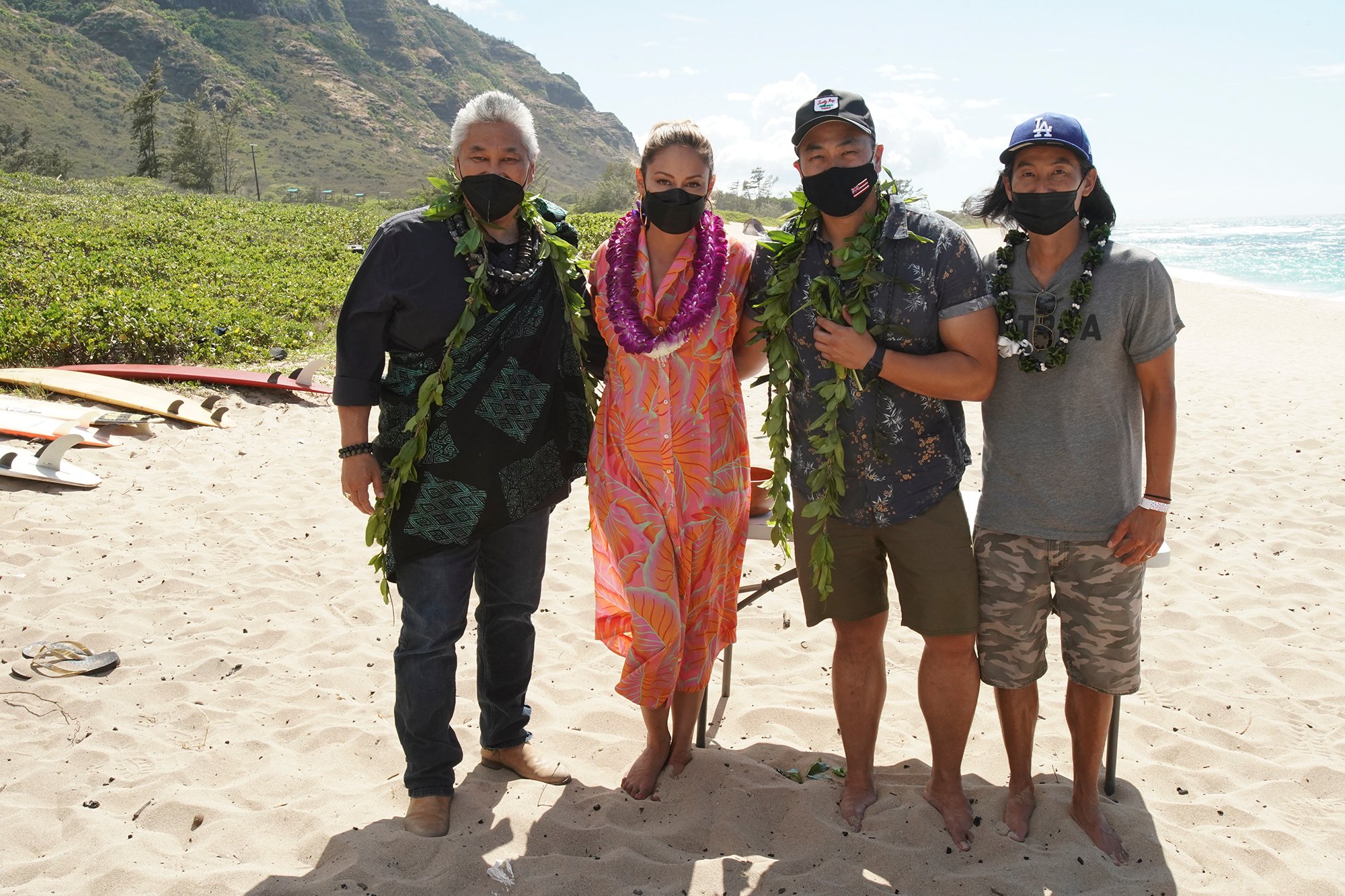 'NCIS: Hawai'i' stars Vanessa Lachey as Special Agent Jane Tennant
For the first time in NCIS history, a woman will be in charge of a team. Vanessa Lachey will star as Jane Tennant, the leader of the team at NCIS: Pearl. They are filming on location on the Hawaiian island of Oahu at Joint Base Pearl Harbor Hickam, a real-life Air Force/Navy base.
CBS describes Lachey's character as "diplomatic as she is hard-charging." But also a "master" juggler of balancing her professional and family life.
CBS has announced more cast members
In addition to Lachey, NCIS: Hawai'i will star Yasmine Al-Bustami and Jason Antoon as NCIS agents Lucy and Ernie. Noah Mills stars as Jesse Boon, a former Washington DC homicide detective who joins the NCIS: Pearl team as a special agent. In addition to being Jane's second in command, he's also her close confidant.
Tori Anderson stars as agent Kate Whistler, a defense intelligence specialist who becomes an NCIS special agent. Alex Tarrant stars as Kai, a new NCIS agent who has returned home to Hawaii to care for his dad. Kian Talan has landed the role of Jane's son, Alex.
Enver Gjokaj has also been cast in the recurring role of Joe Milius, a high-ranking Navy Captain and commander of the Pacific fleet.
'NCIS: Hawai'i' director Larry Teng shows off 2 'gems' from behind-the-scenes
Since filming for the inaugural season began in early July, Teng's Instagram has been a great place for fans to stay up-to-date on NCIS: Hawai'i.
The director has posted some sneak peeks of the show's "fabulous stunt team" by sharing a scene of a police raid and a scene that features a massive crash.
He's also shared location pics and showed off two NCIS: Hawai'i "gems" — also known as Lachey and Tarrant.
"From last weeks shoot at #PearlHarbor with these two gems @aggytarrant and @vanessalachey. #NCISHAWAII 📸 @erikaaresta," Teng wrote in the caption.
The director shared an update about the first two episodes
The cast and crew started filming the first episodes of NCIS: Hawai'i in early July. Teng shared an update on July 22, 2021, that revealed episodes 1 and 2 had officially wrapped. The director also gave a shoutout to his cast and crew to recognize their hard work.
"After 22 days of filming, I can officially say that the pilot and episode 102 for @ncishawaiicbs is wrapped," Teng wrote. "I feel so lucky to collaborate with this amazing cast, this amazing group of producers, and more than anything, this amazing crew. They have held me up, worked long hours, and devoted their time, sweat, and talents for this maiden voyage. It's been an unforgettable experience. Mahalo for allowing me to be a part of this incredible ohana."
Vanessa Lachey praises 'NCIS: Hawai'i' director Larry Teng
As much as Teng has enjoyed working on NCIS: Hawai'i, the stars of the show have enjoyed working with him even more. Lachey recently took to Instagram to give Teng a shoutout, and to thank him for believing in her.
"Meet Jane Tennant & the man behind the lens @tengstagram," Lachey wrote in the caption of a selfie with Teng. "Top to bottom this cast and crew are exceptional! The Aloha spirit is taking us over and I can't WAIT for you guys to see this show! I wish I can Thank EVERY person (and I will get to them over time), but first, I want to give a shout out to THIS guy! (And his diesel arms!) Thank You LT for believing in me day 1 and for bringing this character to life! I trust You, I appreciate You, I Love You. Ohana for life! 🤙🏽❤️ 💪🏽 #NCISHawaii."
NCIS: Hawai'i will premiere on Monday, September 20 after the flagship series, NCIS.