'NCIS: Hawai'i': Some Fans Are Still Not Onboard With Vanessa Lachey Leading the Team
NCIS: Hawai'i will premiere in just a few short weeks. And a new preview has given fans their first look at Vanessa Lachey as Jane Tennant, the Special Agent in Charge of NCIS Pearl Harbor.
But ever since CBS announced Lachey would be series lead, fans have voiced their concerns. As the series premiere gets closer, some fans are still not on board with Lachey leading the team in Hawaii.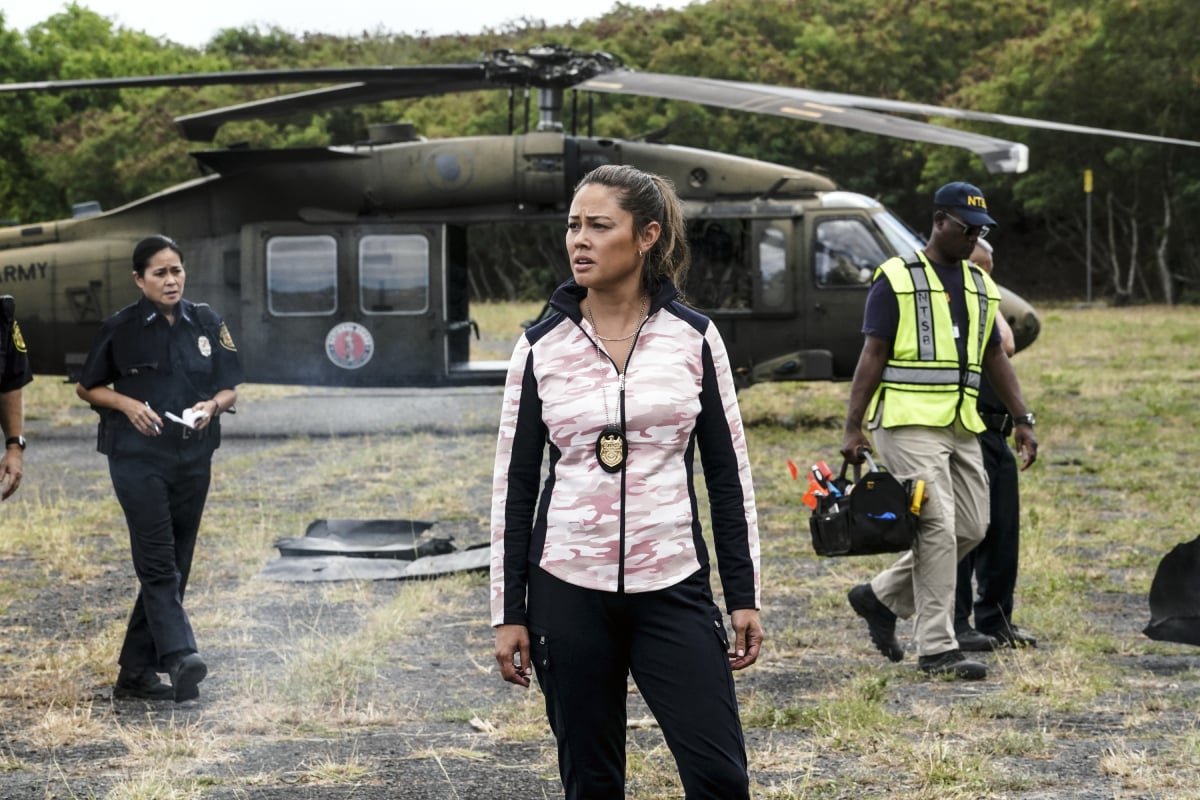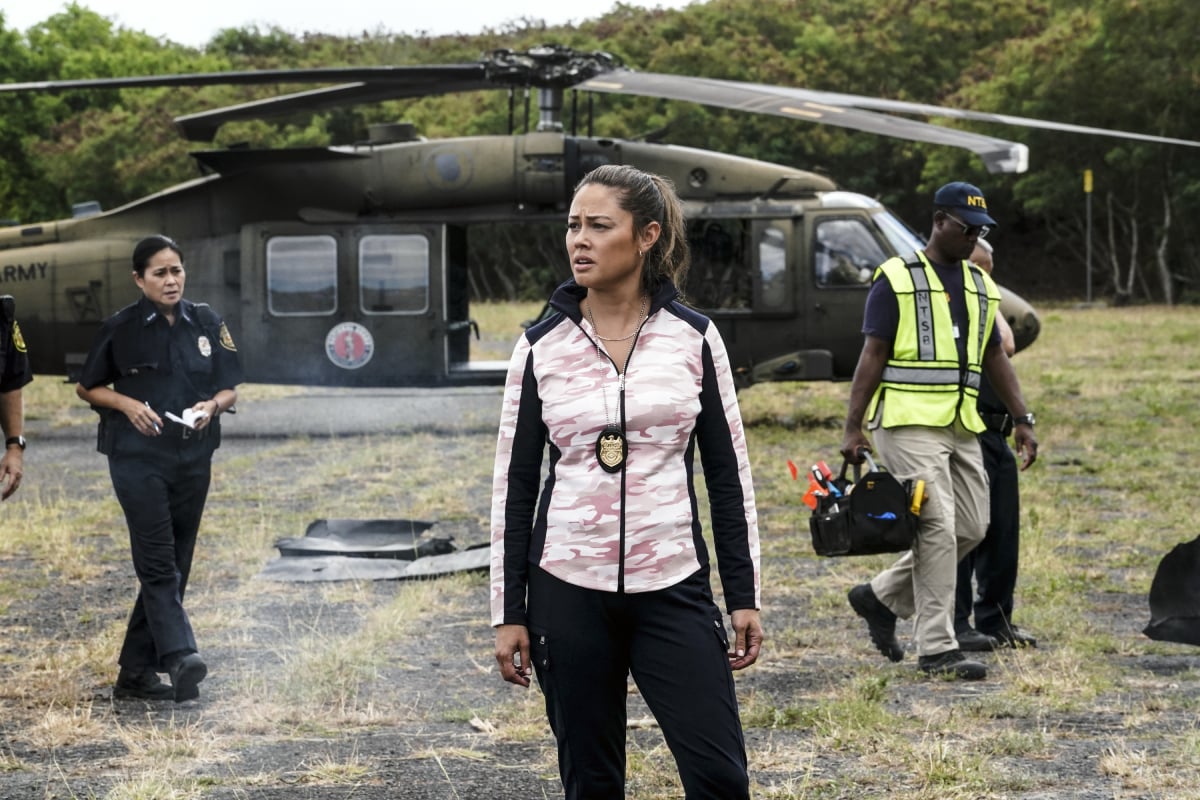 The popular 'NCIS' franchise wants you to 'know her name'
When NCIS: Hawai'i dropped the first 30-second trailer on social media in late August, they added the caption "know her name." The promo gave fans a good look at Lachey as Tennant, the first female Special Agent in Charge in franchise history.
The clip opens with stunning views of the Hawaiian islands before Lachey pops on the screen as Tennant showing her badge and introducing herself. "When anyone on my team gets in trouble," Tennant promises in the new trailer, "I'm the first call."
Jane Tennant is a divorced mom of two kids
Lachey describes her character as a "badass with a warm heart" who is "making it work in a man's world. And, she doesn't take no for an answer." Unlike Leroy Jethro Gibbs (Mark Harmon) on NCIS or G Callen (Chris O'Donnell) on NCIS: Los Angeles — who each lead a small team of field agents — Jane leads a team of 40 NCIS agents in the Pearl Harbor office.
She's also the divorced single mom of 16-year-old Alex (Kian Talan) and 10-year-old Julie (Mahina Anne Marie Napoleon).
"She finds her way into every opportunity she gets and comes out on the other end unscathed. At the same time, she's human and she's learning how to juggle her emotions and being a mother," Lachey explained.
'NCIS' fans are still not on board with Vanessa Lachey as team leader
NCIS: Hawai'i is definitely a whole new look for the NCIS franchise, and some fans are skeptical. But it's not because a female character is leading the team. Fans have a few complaints, including the fact that Tennant's character is introduced as "the first woman to be named special agent in charge of NCIS' Pearl Harbor office."
One frustrated fan on Reddit wrote: "Do the writers not understand that Special Agent in Charge is a very administrative position? That would be like having Vance as the main character on NCIS. SAC's day is filled with paperwork and meetings, not much time to involve themselves in a case in the field."
The new 'NCIS: Hawai'i' team has 'a lot to live up to'
Another NCIS fan pointed out that Jane and her Hawaii team have "a lot to live up to" after 18 seasons of the top-rated NCIS. Not to mention the popular NCIS: Los Angeles. Even the now-canceled NCIS: New Orleans still has a large group of loyal fans.
Some have even shared that they would rather watch NCIS: New Orleans instead of Hawaii, and complained about the NOLA cancelation. There are also NCIS fans who simply aren't happy about the casting choice of Lachey as the series lead on Hawaii.
"NOT VANESSA LACHEY!!!! WTH?!?!? WEAK," one skeptic wrote. "Have loved the franchise from day one. Will NOT be tuning in to watch a beauty pageant wannabe attempt to lead a team let alone a show! What a stab in NOLAs back! Way to dumb down what was an intelligent show. Maggie Q? Cote? ANYONE else!?"
There are 'NCIS' fans who are looking forward to seeing what 'NCIS: Hawai'i' is all about
Some fans are waiting to see some episodes before passing judgement on Lachey and her team.
One fan shared, "I'm willing to give Agent Tennant and her team a fair shake to see what they can do." Another wrote, "I can't wait!! A female lead, all the gorgeous Hawaiian scenery that I have missed since Hawaii Five-0. And all the goodness that comes from an #NCIS franchise. Can't wait!!"
Lachey has promised she won't let fans down. She says she's wished for this moment for years, and she sees her lead role an opportunity to do "something special" and a chance to 'inspire and motivate."
"She's the first female Special Agent in Charge of NCIS and I PROMISE, I won't let you down!" Lachey wrote on Instagram. "I am feeling the Aloha spirit already and I cannot WAIT for this next chapter of my life! #NCISHawaii 🤙🏽❤️."
NCIS: Hawai'i premieres Monday, September 20 on CBS.