'NCIS: Hawai'i' Star Vanessa Lachey Mourns the Loss of Her Beloved Wookie
ARTICLE HIGHLIGHTS
NCIS: Hawai'i star Vanessa Lachey moved to Oahu with her husband Nick Lachey and their three kids.
Lachey often posts pictures of Nick and thier kids, Camden, Brooklyn, and Phoenix enjoying island life.
But in a recent post, she revealed their beleoved Wookie had passed away.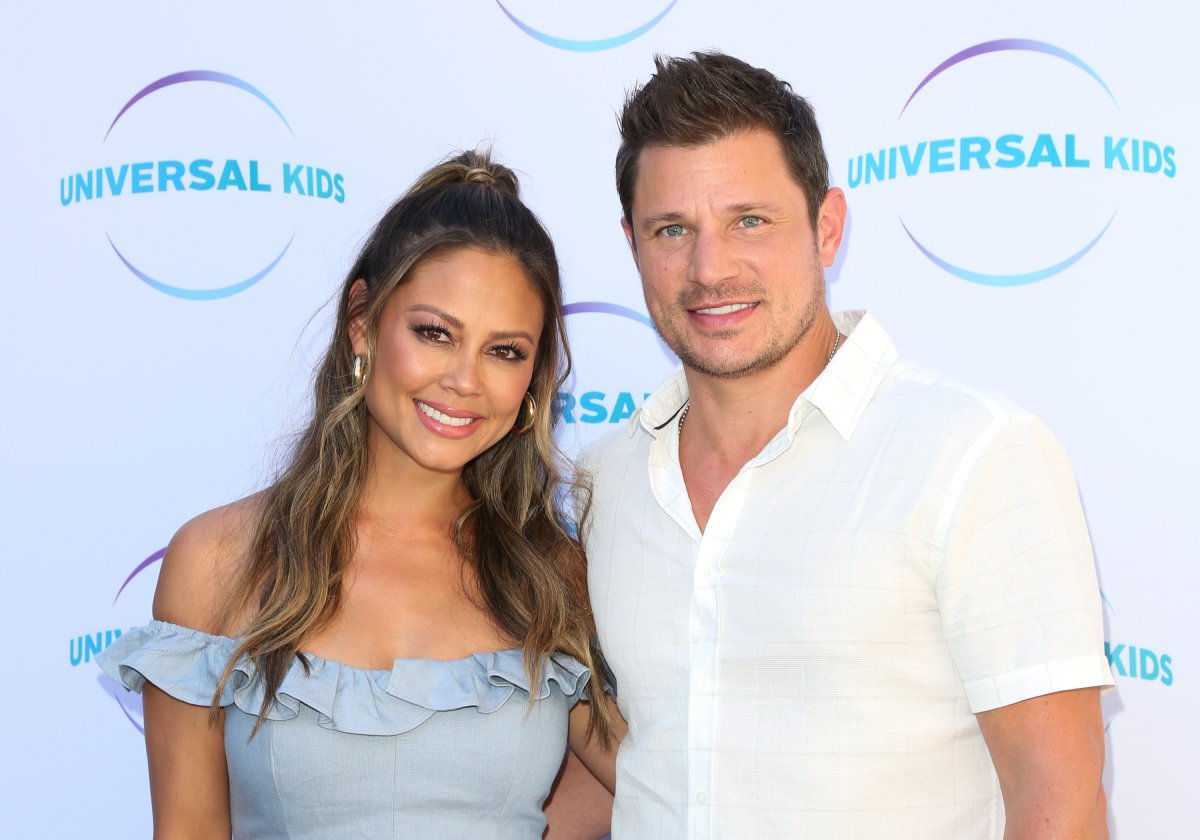 NCIS: Hawai'i star Vanessa Lachey has been keeping fans up-to-date on her "big family adventure" via Instagram. The actress and her husband, Nick Lachey, plus their three kids —  Camden, 9, Brooklyn, 6, and Phoenix, 4 — moved to the island of Oahu when she landed the role of Jane Tennant on the latest NCIS spinoff.
Lachey posts photos from the set of NCIS: Hawai'i and regularly shares at-home pics with her family, which includes dogs Wookie and Dasher. But in a recent post, Lachey revealed that her beloved Wookie had passed away.
The 'NCIS: Hawai'i' star has just become a published author
On November 30, Lachey released her book Life From Scratch: Family Traditions That Start With You. It's a collection of family recipes, holiday hacks, date night ideas, and birthday traditions that Vanessa and Nick created with their children after they got married in 2011.
The NCIS: Hawai'i star told People Magazine that the message she hopes readers will take away from her book is "your messy past doesn't have to define your future."
"For that person who is doubting themselves, I would just encourage them to know that they know what's best for themselves and their family," Lachey said.
Vanessa Lachey mourns the loss of her beloved dog Wookie
At the same time that she's celebrating becoming an author, Lachey told her nearly 1 million Instagram followers that she was also mourning a difficult and upsetting loss. In late November, the 41-year-old posted a pic of her beloved Wookie and revealed he had passed away.
"My Beautiful Wookie. You made me a Mama and us a family. You taught me more than you will ever know," Lachey wrote. "The last 15 years have been the best years of my life, a HUGE part of that is because of you. Everyone Loved you, Mr Wookerson. Now all the doggies in Heaven get to have you. We Love You & will miss you."
The 'NCIS: Hawai'i' star is also opening up about her painful past
Ahead of her book's release, Lachey opened up for the first time about the pain she felt when her mom left her when she was just 9-years-old. Lachey was born in the Philippines to her American dad, Air Force veteran Vincent Minnillo, and her Phillippines-born mom, Helen Bondoc, who separated when she was only three.
The actress and her brother briefly lived with their mom in Turkey until they were evacuated to the United States during the Gulf War. Lachey says that her mom dropped her and her brother off at their dad's house one day and told them she would be back. But over the next few weeks, she visited a few times before disappearing completely.
"I didn't really understand when she didn't come for one weekend, and then another weekend," she explained. "Then you just hope she's going to come back and always wonder why she didn't. It took me [time] to understand that it wasn't [my fault]."
Vanessa Lachey's past has informed her future
Lachey saw her mom just a couple of times over the next decade. The last time they were in contact was when the actress was just 18. Despite her painful past, Lachey says that the experience has made her who she is today.
"What I've taken out of it is how it's ultimately made me a better mom, a better wife, and hopefully a better person. I will never take my family for granted," Lachey said.
The 'NCIS: Hawai'i' star is enjoying 'her time'
Nick Lachey says his wife is "a fighter and so resilient." He added that if nothing else, Vanessa's experience has given her a "real appreciation for how important her kids are to her." She noted that she also picked the right man, who is "a very strong reason" why she is who she is today.
"When I got the job, Nick's exact words were, 'This is your time,'" Vanessa revealed.
She's also not ruling out the possibility of a reconciliation with her mother, but Vanessa's focus is Nick and their kids.
"I tell [my kids], 'Mommy will never leave you. I'm here no matter what — forever and ever,'" she concluded.
New episodes of NCIS: Hawai'i air Monday nights on CBS.