'NCIS: Hawai'i' Producers Say Vanessa Lachey's Character Inspired 3 Scenes in the Series Premiere
NCIS: Hawai'i features a number of firsts for the NCIS franchise. The first NCIS set on the islands is also the first series in the franchise headlined by a woman. Vanessa Lachey stars as Jane Tennant, Special Investigator in Charge of the Pearl Harbor office of NCIS. Executive Producer Jan Nash said even before they cast Lachey, the role of Tennant inspired their series premiere.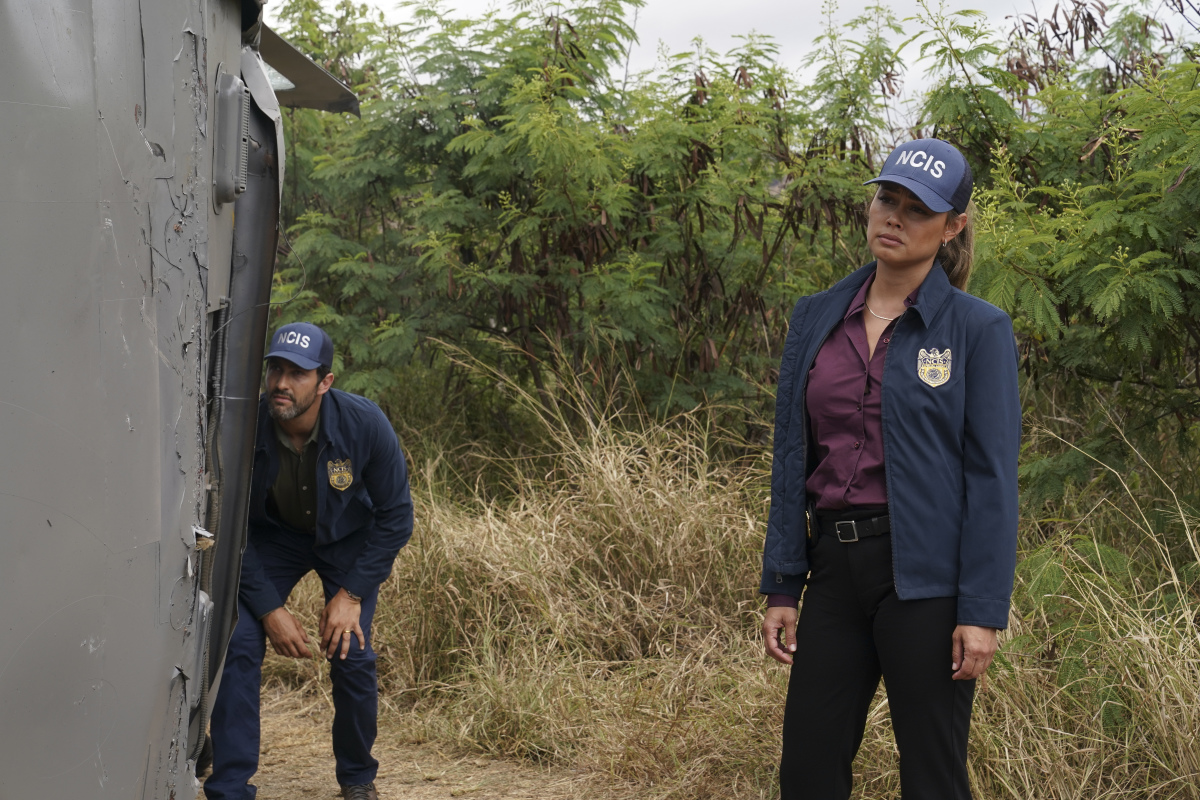 "Once we'd gotten to that idea, we very quickly had three subsequent ideas that have come to sort of define our pilot," Nash said. "A jet crashing into a mountain, which gave us a Navy crime, a bunch of 9-year-old girls on a soccer field being coached by Jane Tennant, our hero, wearing a pink camo sweatsuit, and then later in the episode Jane Tennant jumping off a cliff into the ocean to catch the guy, the bad guy, that will then help us solve our Navy crime."
Tennant leads a team that includes Kai (Alex Tarrant), Jesse Boone (Noah Mills), Lucy Tara (Yasmine Al-Bustami), Ernie Malik (Jason Antoon), and Kate Whistler (Tori Anderson). You'll meet them all when NCIS: Hawai'i investigates the downed plane.
"Those three scenes really do create a framework for what we think our show is," Nash said. "This incredibly smart, charismatic, courageous, intelligent woman who leads a family of agents at work and goes home to her family. And that those two parts of the show would be what NCIS: Hawai'i would be about. Now, having had that idea and sort of fleshed all that out, then actually things got really hard. Because that's where the rubber hits the road, right?"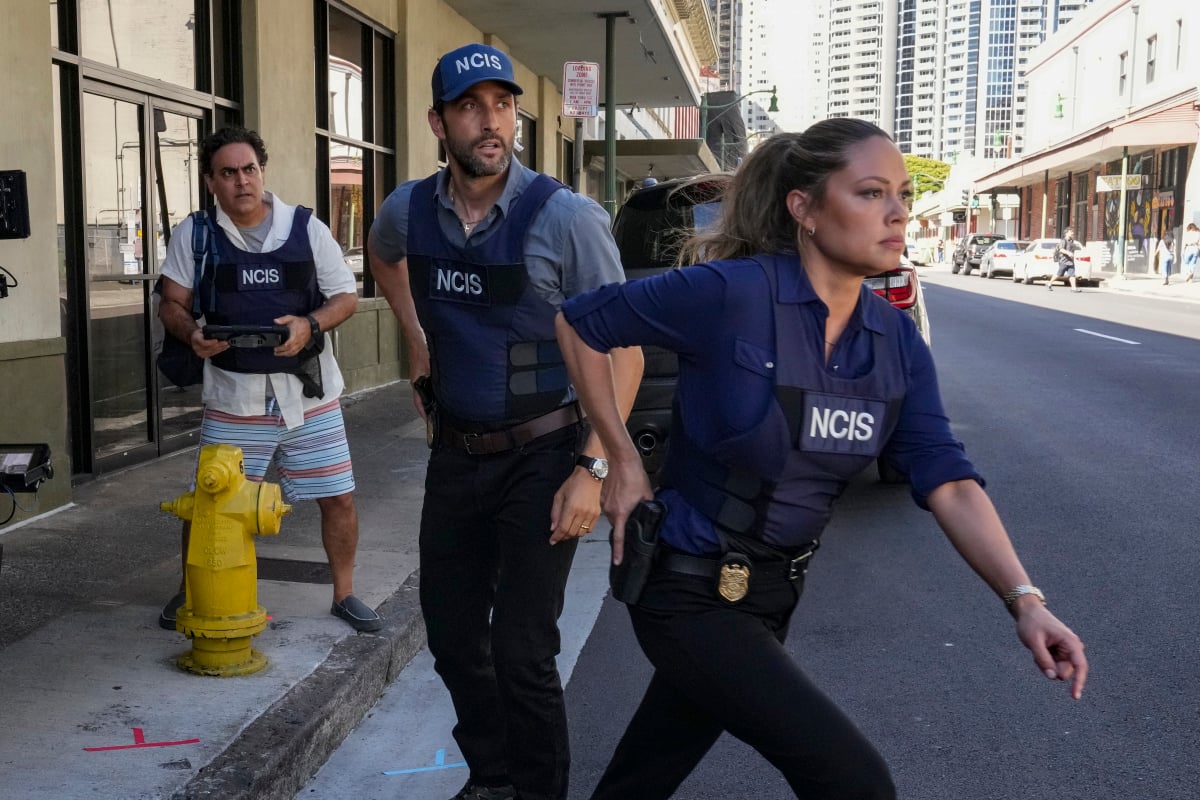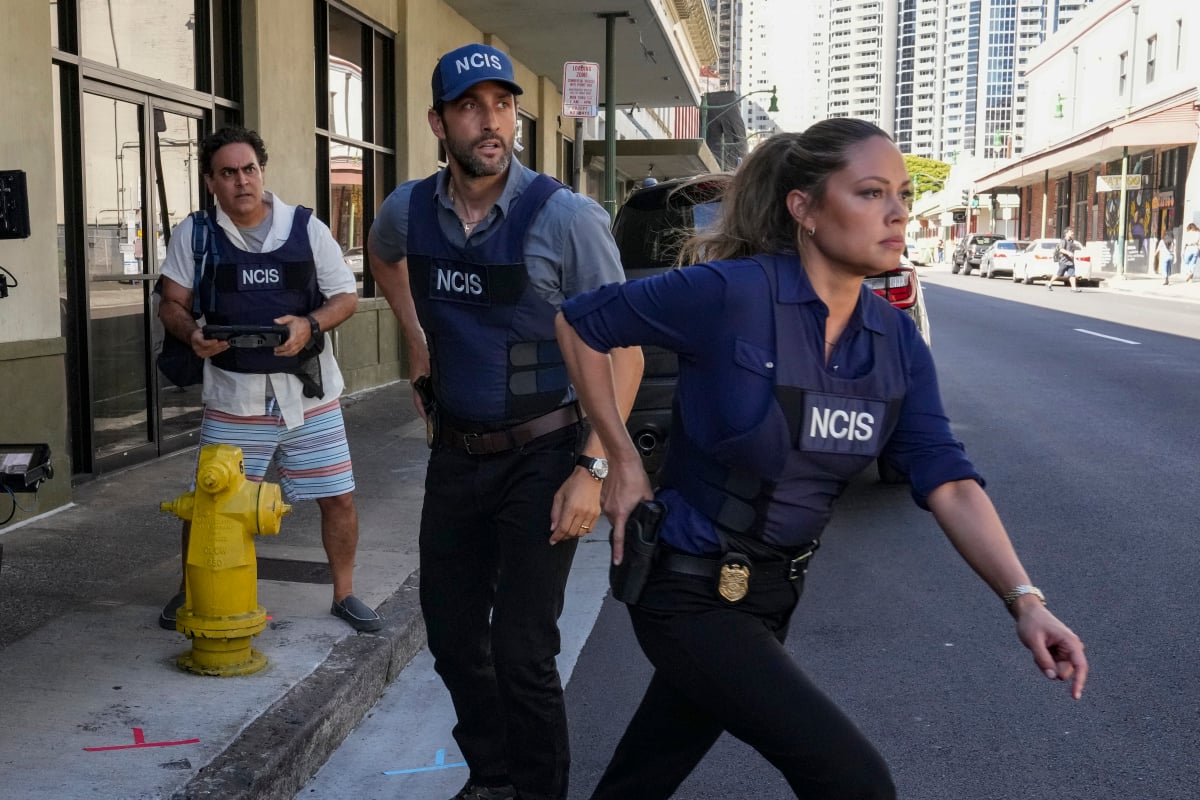 RELATED: 'NCIS: Hawai'i' Producer and Vanessa Lachey Have a Plan for 'Hawaii Five-0' and 'Magnum P.I.' Crossovers
NCIS: Hawai'i may have a tough act to follow, though. Will audiences respond to Jane Tennant the way they do to Gibb, Callen, Sam Hanna or Dwayne Pride on the other shows? Hawai'i creator Christopher Silber understood the task at hand.
"It's one thing to imagine and create an iconic leading character for a legacy franchise, like Jane Tennant," Silber said. "We'd like to think we're very creative people. We've got a lot of great ideas. But, then you have to find the actor who can play the role, who can bring this idea to life."
Tennant is also a single mother balancing her family and work on the island of Oahu. Her NCIS team is perhaps more of a family than it is in the previous shows. Looking at the ensemble above, Silber said each of the cast members played a role in the family they intended to create. However, Tennant was the most difficult role to cast.
"We had a lot of good luck finding all of our amazing cast," Silber said. "But looking for Jane Tennant, someone who was going to be this charismatic leader, became challenging. Luckily, Jane Tennant found us. Vanessa Lachey's audition, which was just amongst a bunch of auditions, just stood out in a way that helped ease the neuroses and the anxieties of writers who were pretty sure that we had set up an impossible task. And she cleared that for us."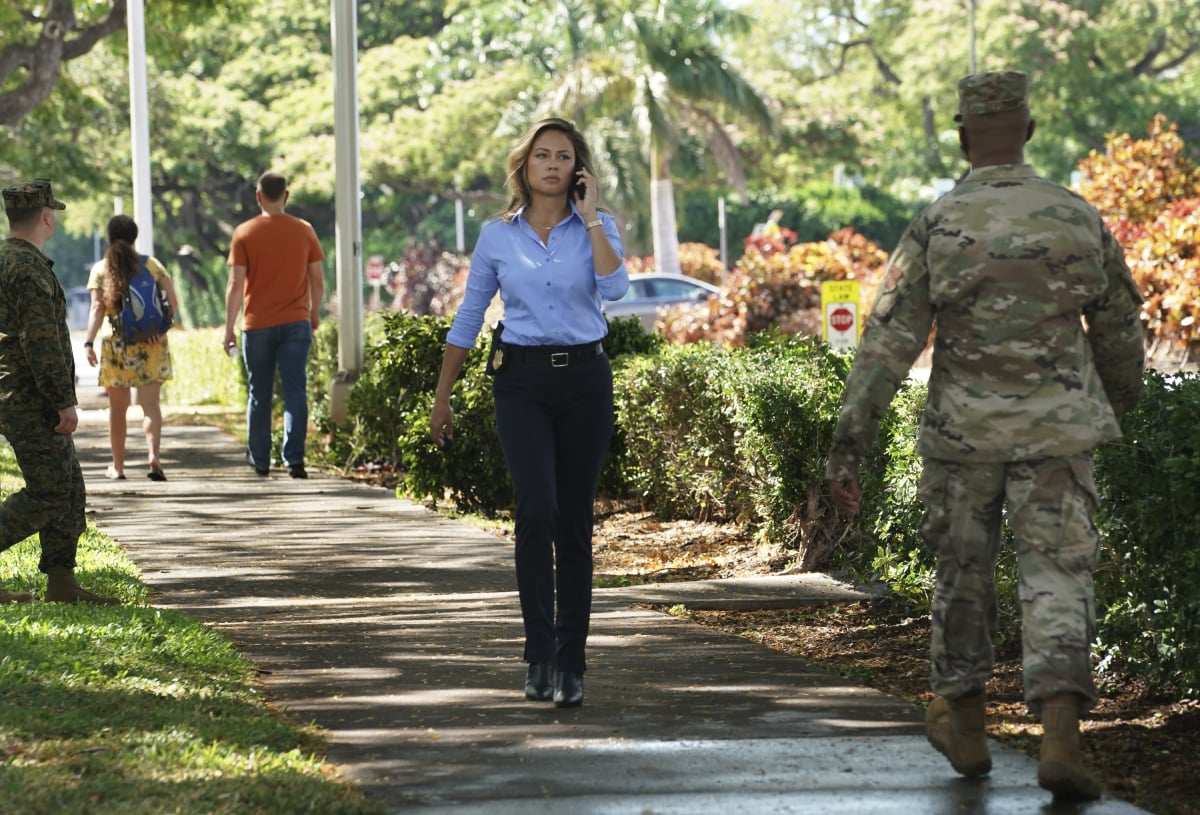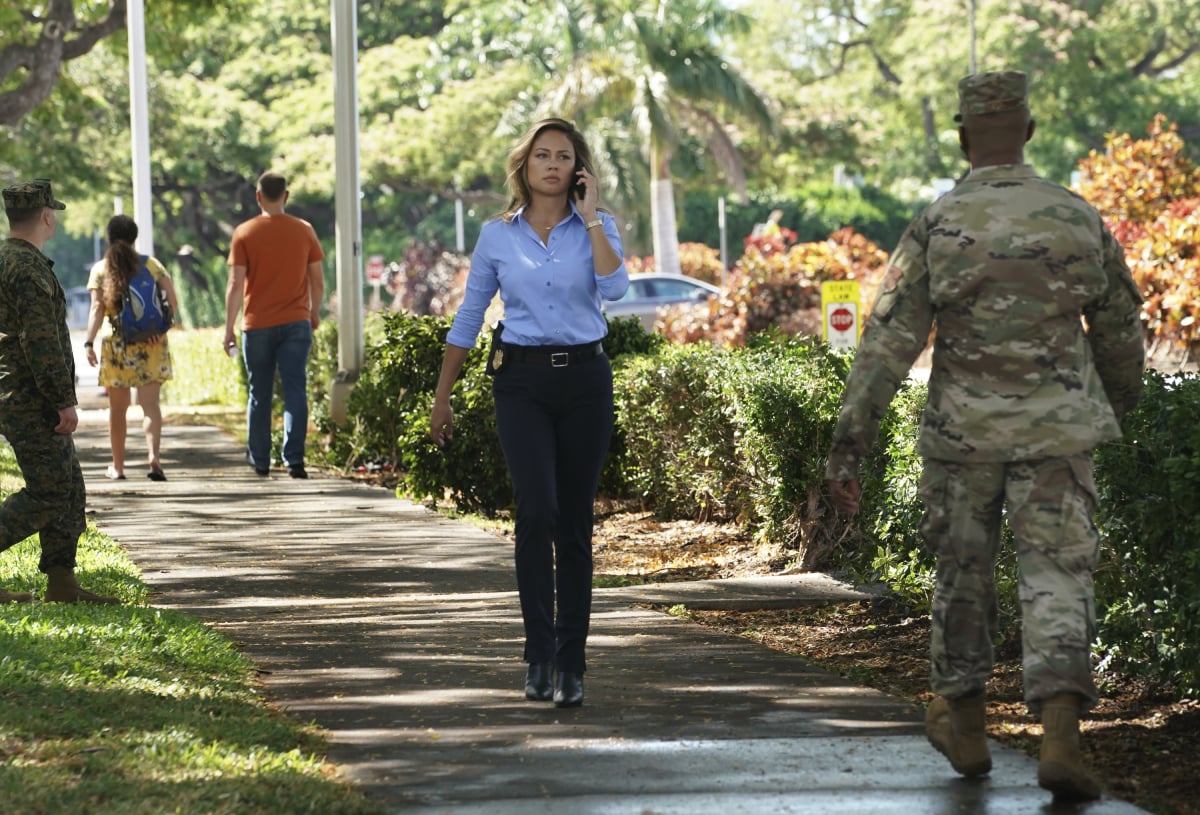 RELATED: 'NCIS: Hawai'i' Star Vanessa Lachey's Husband Nick Had an Adorable Reaction to the News They Were Moving to the Aloha State
What was so monumental about Lachey's audition? Perhaps when you watch NCIS: Hawai'i you'll see what Silber saw. 
"Vanessa has all of the qualities of Jane Tennant," Silber said. "And now Jane Tennant has all of the qualities of Vanessa. She's charismatic, she's smart, she's charming, she's empathetic. And she's absolutely someone that I think all of us would follow off a cliff for."
NCIS: Hawai'i airs Mondays at 10 p.m. on CBS.