'NCIS: Hawai'i': Vanessa Lachey Admits She Cried Watching the Spinoff's First Trailer — 'Happy Tough Kick A– Tears'
NCIS: Hawai'i is the latest spinoff in the NCIS franchise, and it's scheduled to premiere this fall on CBS.
The series stars Vanessa Lachey as Jane Tennant — the agent in charge of NCIS Pearl Harbor — and the network has finally given fans a good look at her in action by dropping the first 30-second trailer.
After seeing the promo for the first time, Lachey admits she cried "happy tough kick ass tears."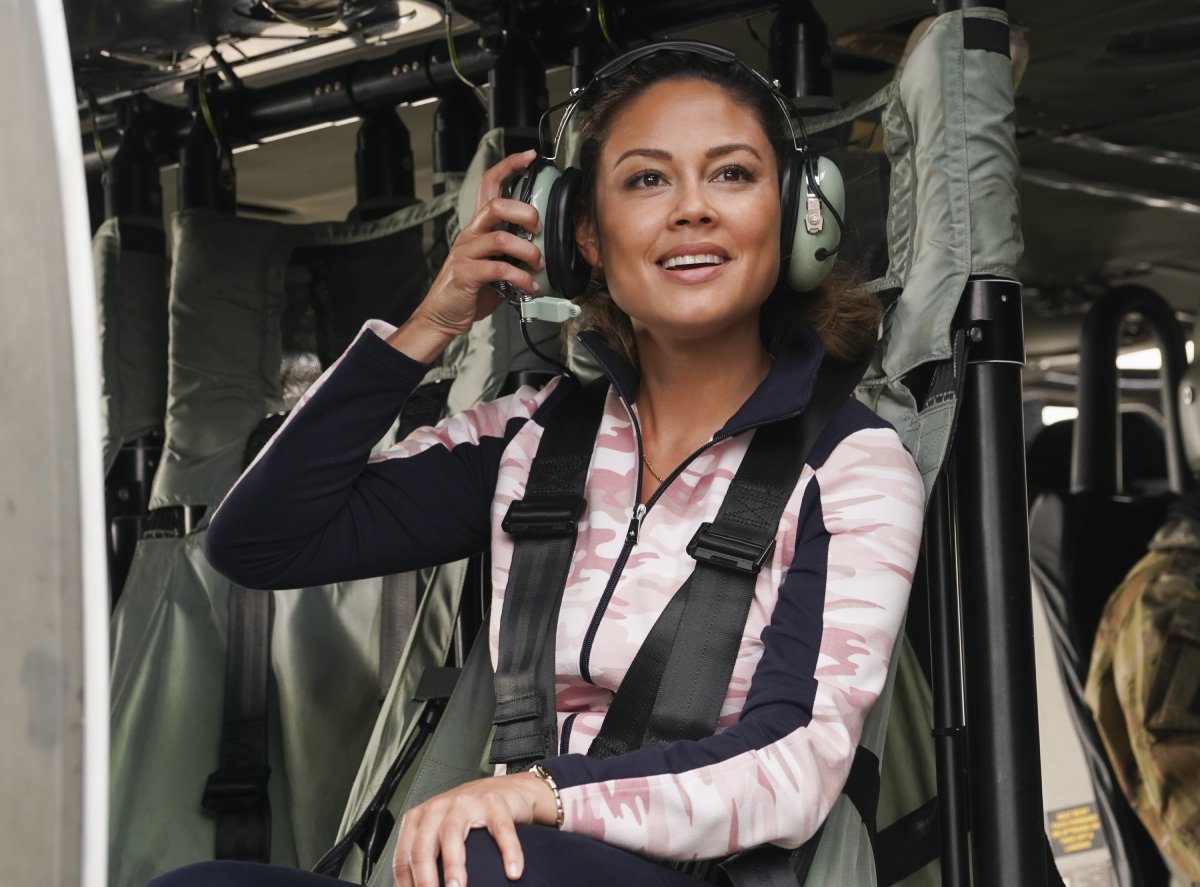 The agent in charge of 'NCIS: Hawai'i' is a divorced mom of two kids
As the first female special agent in charge in the NCIS universe, Lachey's Jane Tennant is quite different from Mark Harmon's Leroy Jethro Gibbs, Scott Bakula's Dwayne Pride, and Chris O'Donnell's G Callen. She's a single mom of two, who splits her time between raising her kids — 16-year-old Alex (Kian Talan) and 10-year-old Julie (Mahina Anne Marie Napoleon) — and running an NCIS office with 40 agents.
"We never really talked about anything other than a female lead," executive producer Jan Nash explained to TV Insider.
As Lachey describes her, Jane is a "badass with a warm heart." The actor says her character is "making it work in a man's world. And, she doesn't take no for an answer."
"She finds her way into every opportunity she gets and comes out on the other end unscathed. At the same time, she's human and she's learning how to juggle her emotions and being a mother," Lachey explained.
Vanessa Lachey feels like she's in a dream
In the first scene Lachey shot, Jane is on a soccer field coaching her daughter Julie when a Black Hawk helicopter suddenly shows up to take her to work. She's needed at a crash site where an experimental aircraft has gone down, possibly due to foul play.
"Day 1, Hour 1, I'm in a Black Hawk. I'm going up, I'm landing, I'm walking off, standing tall and proud, [heading] toward a crime scene," Lachey told TV Guide Magazine. "I feel like I'm in a dream."
Vanessa Lachey cried after watching the first 'NCIS: Hawai'i' trailer
Less than one month before the scheduled premiere of NCIS: Hawai'i, CBS dropped the first trailer for the series along with the caption "Know her name." The clip opens with stunning views of the Hawaiian islands before Lachey pops on the screen as Tennant showing her badge and introducing herself.
Lachey also posted the clip on her Twitter page, and told fans she cried after watching it for the first time.
"Jane Tennant reporting for duty! Here's an exclusive look at the first @NCISHawaiiCBS trailer that will air tonight. Not gonna lie, I cried when I saw it, but happy tough kick a– tears! Haha," Lachey wrote.
The 'NCIS' fan reaction is mixed
"When anyone on my team gets in trouble," Tennant promises in the new trailer, "I'm the first call." It's a whole new look for the NCIS franchise, and some fans are skeptical. One fan noted that the spinoff "has a lot to live up to."
Others wrote that they would rather watch NCIS: New Orleans and complained that CBS canceled it. But there are fans who are looking forward to seeing what NCIS: Hawai'i is all about.
One fan shared, "I'm willing to give Agent Tennant and her team a fair shake to see what they can do." Another wrote, "I can't wait!! A female lead, all the gorgeous Hawaiian scenery that I have missed since Hawaii Five-0. And all the goodness that comes from an #NCIS franchise. Can't wait!!"
'NCIS: Hawai'i' has no connection to 'NCIS' or 'NCIS: Los Angeles'
Jane and her team solve Navy crimes on the island of Oahu, which is the fourth location in NCIS franchise history. The flagship series is based in Washington DC, and is set to enter season 19. NCIS: Los Angeles is based on the west coast, and is heading into season 12. CBS canceled NCIS: New Orleans earlier this year after seven seasons.
But Jane and the Hawai'i team don't have anything to do with Gibbs, and she's not another Hetty (Linda Hunt) protégée. As executive producer Christopher Silber explained, NCIS: Hawai'i isn't like the other shows that came before it.
"We live in the same universe, but every one of them were spinoffs," says executive producer Christopher Silber. "We don't make any connection to the other shows."
NCIS: Hawai'i premieres Monday, September 20 on CBS.