'NCIS: Hawai'i' Star Vanessa Lachey's Husband Nick Had an Adorable Reaction to the News They Were Moving to the Aloha State
NCIS: Hawai'i will feature Vanessa Lachey as Jane Tennant, the first female lead in the NCIS universe. The part is also Lachey's first turn as a network series lead, which makes this a major moment in her career.
Since the series is shot on location, she had to move her entire family to the Aloha State. According to Lachey, her husband had an adorable reaction when she told him they had to move for this history-making role.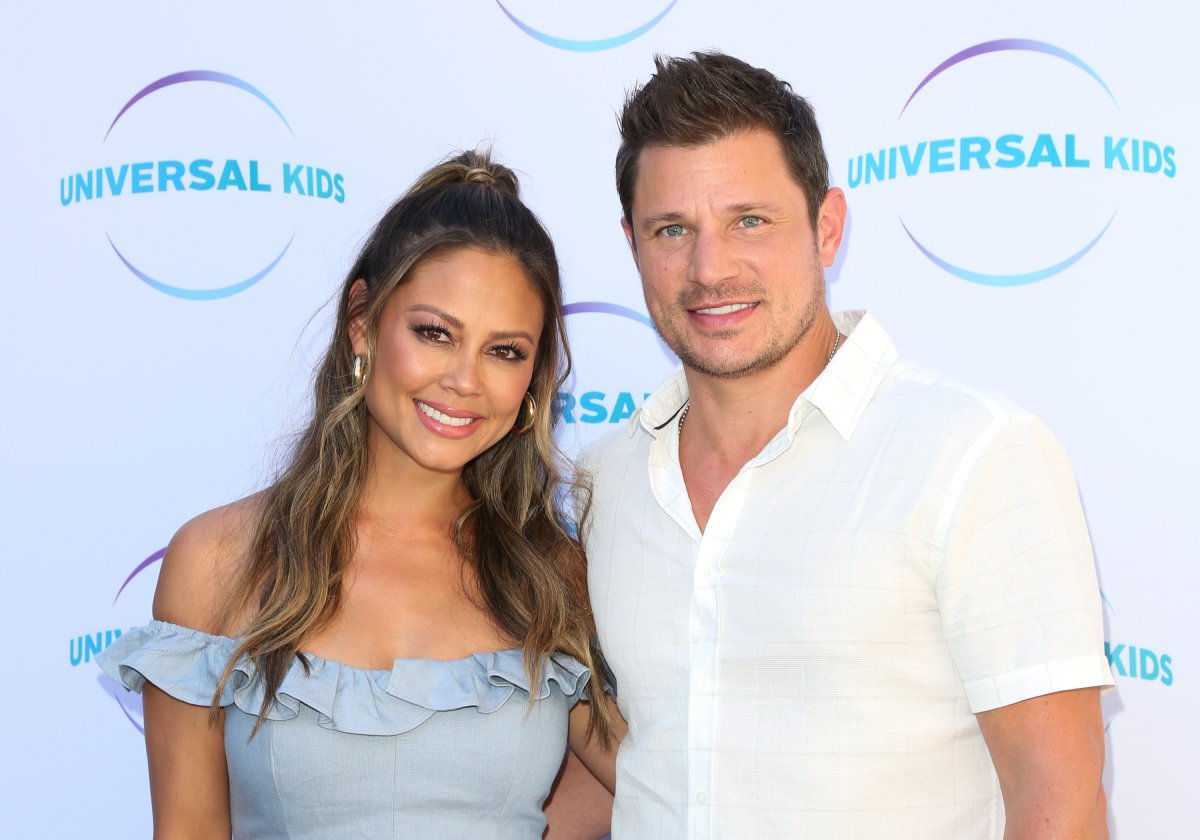 The 'NCIS: Hawai'i' star is a 'military brat'
Lachey's father, Vincent Minnillio, served in the Air Force, which meant she grew up as a "military brat." Lachey was born at the 13th Air Force Regional Medical Center at Clark Air Base in Angeles City, Philippines. She says her family moved so often that she went to eight different schools during grades 1 through 9.
RELATED: 'NCIS: Hawai'i' Is Bringing on the Team From 'New Orleans' — Who Are Chris Silber, Jan Nash, and Matt Bosack?
"That was a lot and I wouldn't change anything and how it made me," Lachey told Entertainment Tonight. "But I can imagine how much stress that was on my parents now that I'm in it. But for my kids it's great because I think that there's something that you can't teach your children, the whole leading by example verses telling them when they see different kids in different states and different cultures and different economic backgrounds…I just want them to be in a more multicultural lifestyle."
Nick and Vanessa Lachey are the parents of three
Vanessa Lachey married her husband, Nick, in 2010. He rose to fame as the lead singer of 98 degrees, and has continued his entertainment career as a singer, actor, and TV host. Before he married Vanessa, Nick was married to Jessica Simpson and the couple appeared on the reality show Newlyweds.
Nick and Vanessa are the parents of three: sons Camden, 8, and Phoenix, 4, and daughter Brooklyn, 6. She says they always try to tackle parenting "50/50," so that one of them is always home with the kids.
"When he's on tour, I try to be home. When I'm shooting something, he tries to be home," she explained.
The 'NCIS: Hawai'i' star's husband had an adorable reaction to the moving news
Lachey says that her husband has been extremely supportive since she landed the role on NCIS: Hawai'i. And his reaction to the idea of moving to the Aloha State was pretty adorable.
"It was a talk that I had with my husband and I said, 'What do you think?' and…he's like, 'Hawaii, umm, it could be worse.' And he was like, 'This is awesome!'" Lachey recalled. "And I'll never forget him saying, 'This is your time and you've been there in the past for me.'"
RELATED: 'NCIS: Hawai'i' Drops a First Look at Vanessa Lachey as Jane Tennant
Lachey explained that taking a big job as the lead actor of a network drama was one thing that would take their whole family out of the mainland to somewhere "very far away."
"He was on board to support me. I told the kids and they were gung ho because they think that Hawaii is water slides, play," Lachey revealed. "I ask them all the time, 'Are you happy or no?' And they're like, yeah! So they're very happy here, they love it here. They're island babies. I didn't even realize I had island babies until I brought them here."
Vanessa Lachey is honored to be the first female lead in the franchise
Lachey's character is a single mom of two who is balancing her duty to family and country. She investigates high-stakes crimes that involve military personnel from the Navy and Air Force, national security, and the mysteries of the Hawaiian Islands. The actor says she is extremely honored to be the first female lead in the long-running NCIS franchise.
"It means a lot," Lachey admitted. "It's something I definitely don't take for granted and something that I will not take lightly. But it's an honor and it's even evolving the NCIS franchise..I got some big shoes to fill with the fellas before me."
The 'NCIS: Hawai'i' star feels the pressure
Lachey knows that "all eyes are on" her and her Pearl Harbor team. She says she has "so much respect for the NCIS franchise," but she wants fans to know they are doing their own thing in Hawaii.
"When you talk about the pressure we feel, I just want fans to know we're not trying to replicate what the show is, we're just evolving it into another layer as the times go on, as the characters evolve," Lachey explained.
RELATED: 'NCIS: Hawai'i': Vanessa Lachey Admits She 'Can't Believe' She Landed the Lead Role — and Neither Can Some Fans
Lachey says that her military background prepared for the role, and getting this job has brought her full circle. She now realizes that the role of Jane Tennant is "everything" she ever "wanted, dreamed, envisioned."
"This is something that I didn't even realize was something [I wanted] my entire life. And now that it's here, I've realized that all of my work and all of my work ethic, and how I try to be as a person, as a woman, as a mother, as friend, as a coworker, is all encapsulated in this moment."
NCIS: Hawai'i premieres Monday, Sept. 20 on CBS.