'NCIS: Hawaii' Would Have Epic CBS Crossover Potential
NCIS: Hawaii may be coming to CBS — debuting as the fourth original crime series under the NCIS umbrella. According to Deadline, a potential spinoff series is in the works with Christopher Silber and Jan Nash (NCIS: New Orleans) serving as executive producers and creators. They are reportedly joined by SEAL Team Writer/Producer Matt Bosack. 
Reports indicate that the spinoff will feature its own origin story and unique set of characters (as opposed to developing from an existing NCIS series). There is already an extensive production base built on the islands. It is used for CBS's other high-ranking shows, including the recently ended Hawaii Five-O and the new Magnum P.I.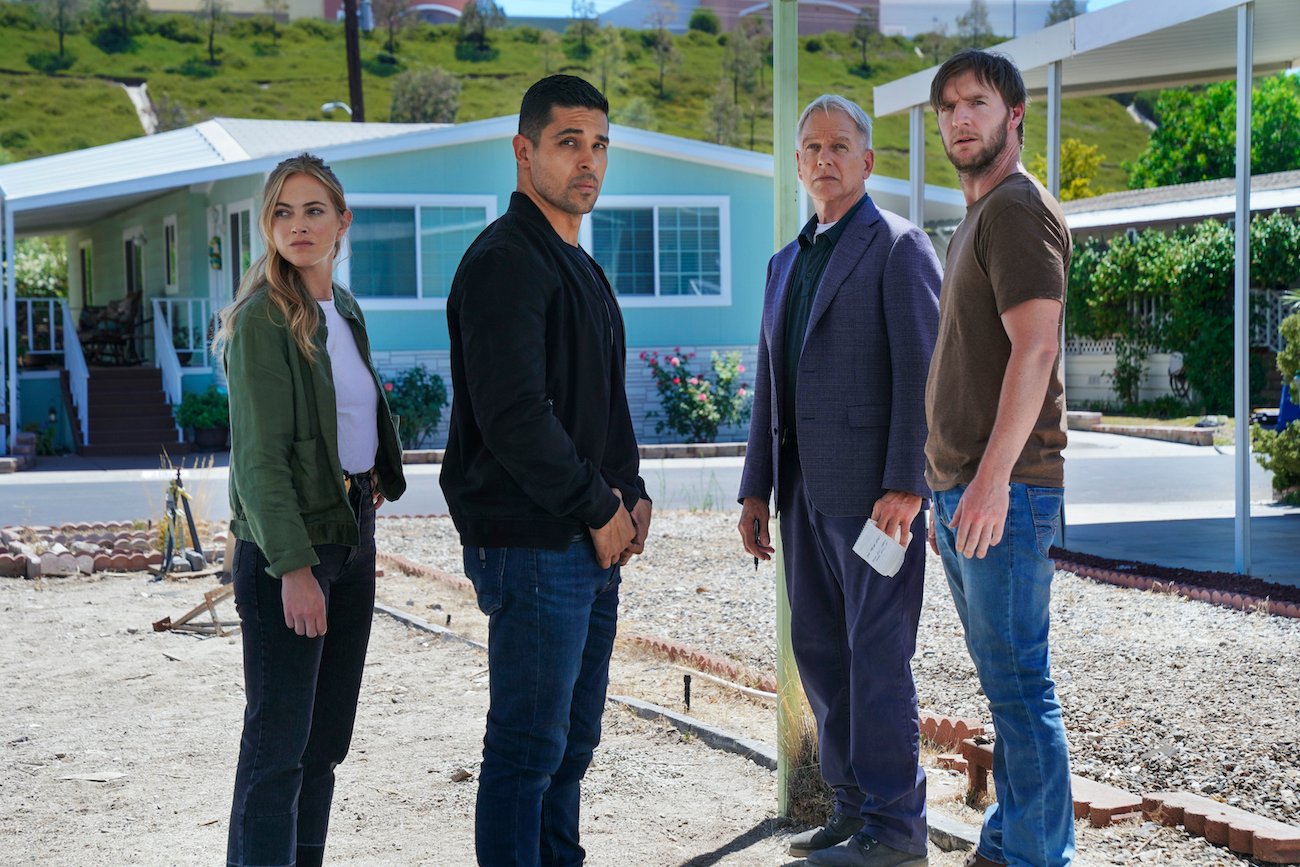 CBS is known for delighting its fans with series crossovers, and filming the new in Hawaii will likely be enough to guarantee some unique and exciting crossover episodes. 
Will 'NCIS: Hawaii' feature 'Hawaii Five-O' characters? 
CBS is home to several original crime-oriented shows, including Blue Bloods, NCIS, NCIS: New Orleans, Magnum P.I., and more. NCIS: Hawaii is bound to, at one point, crossover with existing NCIS shows. Not to mention, presenting such crossovers early on is often a useful tool to boost viewership for a spinoff series. It's also likely that the network will give NCIS: Hawaii a prime time slot between existing high-viewership shows.
Even though NCIS: Hawaii may be filming far from the other sets, it's easy enough to make such episodes work if only a few characters appear in the other tent-pole shows. Yet, what about Hawaii Five-O and Magnum, P.I.? 
Though Hawaii Five-O is no longer on the air, the show ran for 10 seasons (from 2010 to 2020); CBS would be foolish to ignore its decade-long success when aiming to build hype around a new series. If those involved can snag a few of the main actors from Hawaii Five-O to guest star on NCIS: Hawaii, they probably will. The loyal Hawaii Five-O fan base is still strong, as the show only ended several months back. 
Will 'Magnum P.I' and 'NCIS: Hawaii' crossover episodes become common? 
Magnum, P.I. also films on location in Hawaii, using the existing Hawaii Five-O set. It's likely that cast members from Magnum P.I. will find a way to join NCIS: Hawaii members to fight crime together, as the shows' filming schedules are bound to make such narrative attempts rather seamless. And, if such episodes do well, crossovers between the two shows will likely be frequent. Because, in the end, showbiz a business, and businesses aim to make money. 
Now, here's the big catch! Though Tom Selleck currently stars in Blue Bloods, he was also the main character in the original Magnum P.I. Here's what needs to happen: They must get Tom Selleck's Blue Bloods character to guest star on NCIS: Hawaii during a crossover episode with Hawaii Five-O, and make all the cheesy jokes and references imaginable.