'NCIS: Los Angeles' Star LL Cool J Would Do a Crossover With Queen Latifah's 'The Equalizer' 'In a Heartbeat'
NCIS: Los Angeles' LL Cool J and The Equalizer's Queen Latifah currently star in back-to-back TV shows on CBS. But both have had trailblazing careers in the music and entertainment industries over the past 30+ years.
The Last Holiday co-stars just appeared together at the 2021 South By Southwest virtual festival to reflect on everything from breaking through in the industry to inspiring new artists. They also admitted that they would do a crossover episode "in a heartbeat."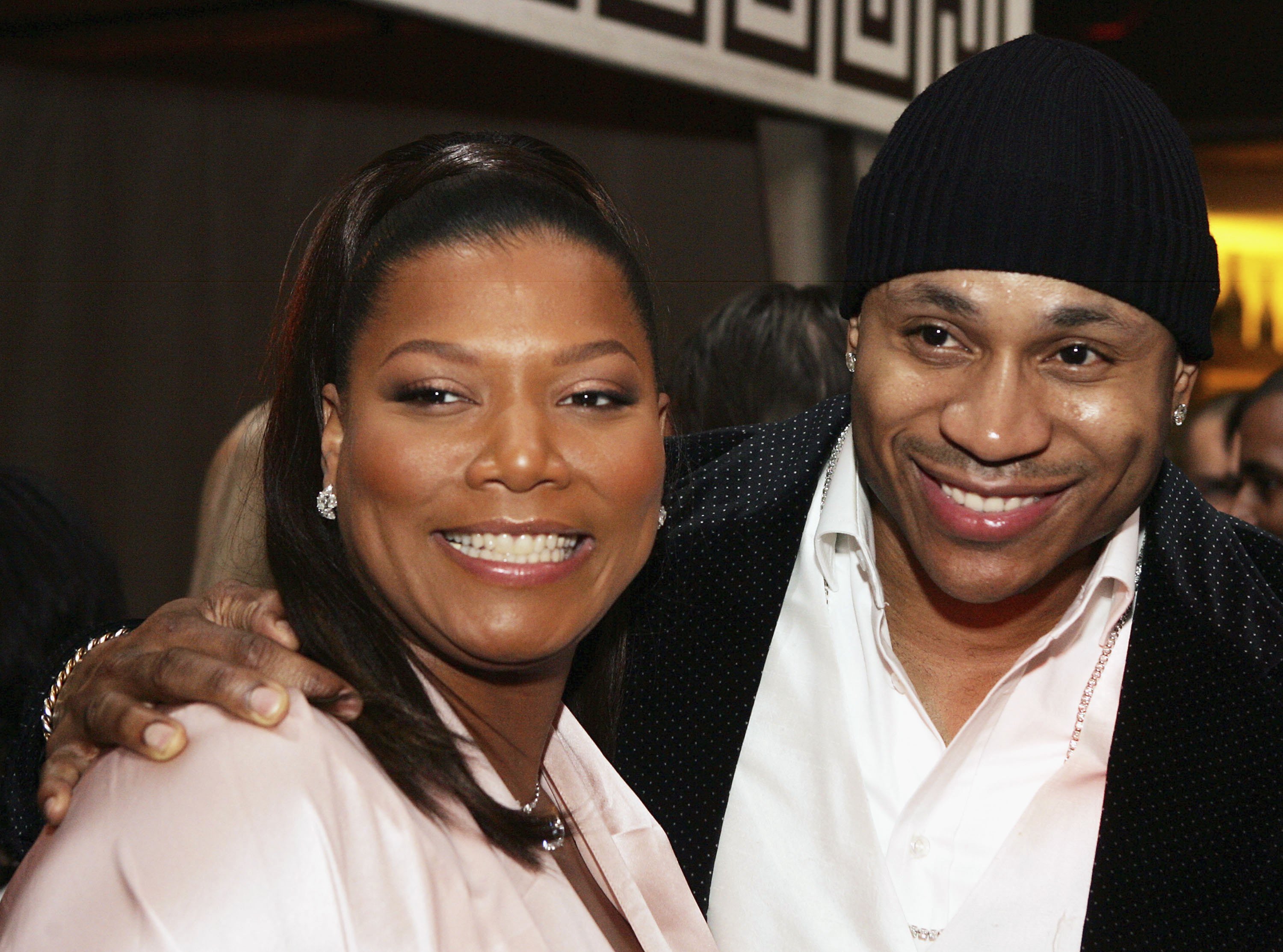 Queen Latifah says the 'NCIS: Los Angeles' star was the bar for her generation
LL Cool J and Queen Latifah were part of a conversation moderated by Deadline's Dominic Patten at the virtual SXSW Festival. During the discussion, she revealed that she wrote her first rap verse to LL's 1985 Def Jam recording I Need A Beat.
As a rule, Latifah beat-boxed for her first rap group. But when it was time for wordplay, she would put on an instrumental from LL Cool J because "he was the bar." As Austin360 puts it, he was "the standard bearer" for Latifah's generation. Latifah also noted that LL's "I Need Love" changed hip hop and opened doors.
"That wasn't just a ballad. That was like, 'girls kissing the poster on the wall'-type stuff. No one in hip-hop had ever done anything like that," she said.
They both used hip-hop as 'an entry point'
Before she became the star of a primetime network drama, Queen Latifah says that she used hip-hop as "an entry point" into the entertainment industry. The NCIS: Los Angeles star agreed, saying he could relate to that experience because the biggest challenge he faced was "just getting into the game."
Decades later, both are icons in the music and entertainment industry. But neither have forgotten about those coming up behind them. They encourage younger artists and advise them to look to each other for inspiration. Latifah noted that her relationships with other rappers-turned-actors have inspired her creativity.
"We're looking at ICE Cube, we're looking at each other. We're feeding off each other's success and we're also seeing each other open doors," Latifah explained.
The 'NCIS: Los Angeles' star wants to protect the legacy of hip-hop
In addition to being a rapper and actor, LL Cool J is also the CEO of Rock the Bells. His brand celebrates, honors, and preserves classic hip-hop in the 21st century. NCIS: Los Angeles fans can find loads of content on the RockTheBells.com website, as well as on the SiriusXM show and concert series.
LL says that his company's goal is to protect hip-hop's legacy. "We created this company to make sure … that this genre is treated right," he said. He wants everything from the early days of hip-hop to be remembered, not just the chart-toppers. Another part of his mission is "celebrating people who should be celebrated but were marginalized."
Queen Latifah is the first Black female 'Equalizer'
In The Equalizer reboot, Queen Latifah stars as the very first Black female equalizer in the franchise. She says that the show can be an example for other networks about how important representative storytelling can be.
"This is more reflective of what real life would be like anyway," she said about The Equalizer reboot.
Latifah plays Robyn McCall in the CBS series, a single mom who is also a crime fighter. She calls it "the role of a lifetime." Latifah explained that it allows her "to bring together under one roof so many skills that I've acquired."
The actor says that other equalizers are "much more stoic characters." But her version is centered on family, with several generations of Black women under one roof. Her character's relationship with her 15-year-old daughter is primed to become an important part of the series.
Will there be an 'NCIS: Los Angeles' crossover with 'The Equalizer'?
Queen Latifah is just starting out in her new role on The Equalizer. But LL Cool J has been playing the role of Sam Hanna for a decade. He says his work is all about doing "your absolute best everyday." The rapper also revealed that he would love to do an NCIS: Los Angeles crossover with The Equalizer.
"I would do it in a heartbeat. I think that would be real good and because Equalizer's a lead-in, we can go in and finish the story on NCIS: LA. I think it'd be great," he said.
NCIS: Los Angeles and The Equalizer air Sunday nights on CBS.