'NCIS: Los Angeles' Canceled: Here's When the Last Episode Airs
NCIS: Los Angeles is coming to an end. CBS has canceled the show after 14 seasons. The series finale will air later this year.
'NCIS: Los Angeles' series finale to air in May 2023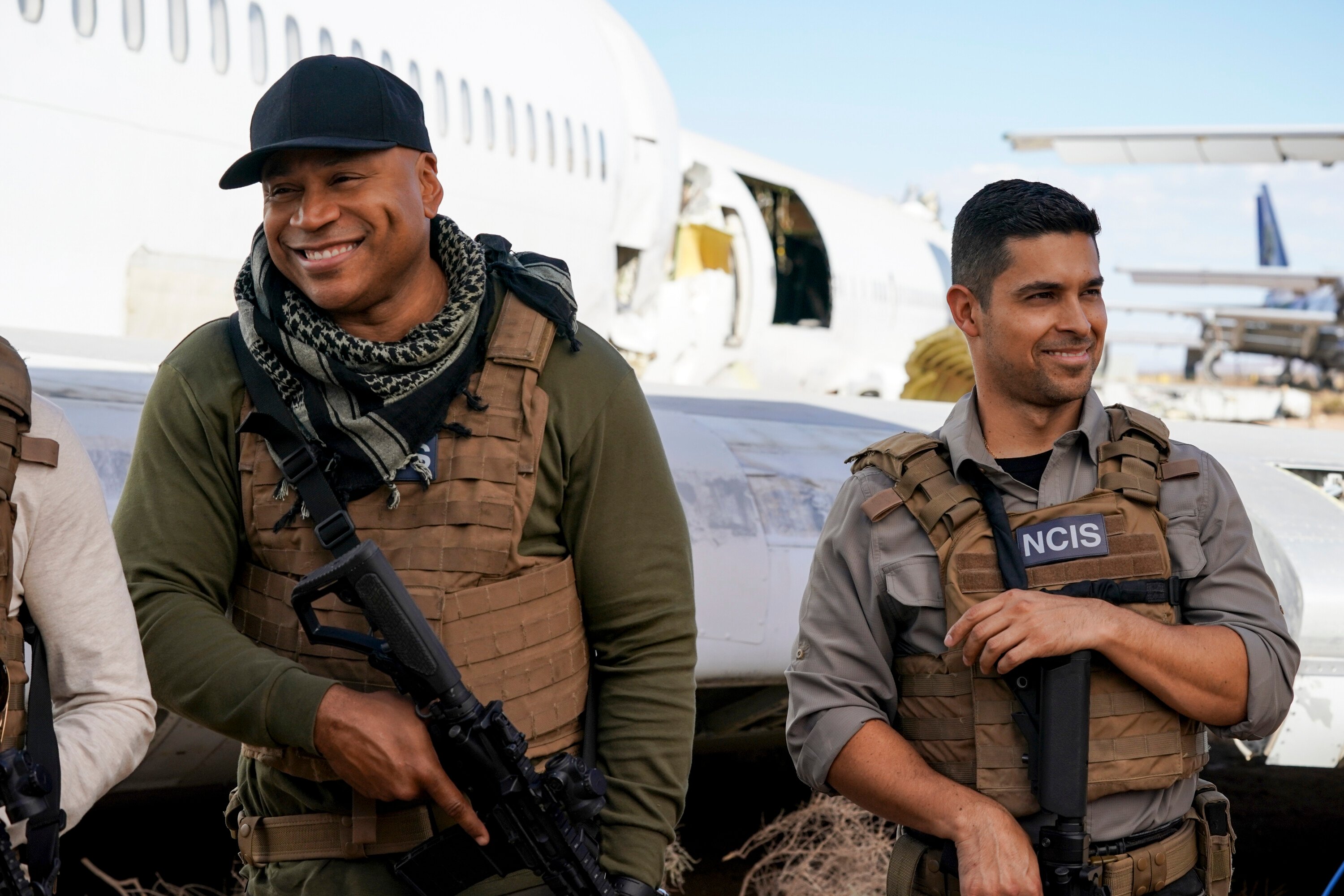 The NCIS: Los Angeles series finale – its 322nd episode – will air Sunday, May 14 at 9 p.m. ET, TVLine reports. The show premiered in 2009 and was the first of several NCIS spinoffs. Other shows in the NCIS universe include the canceled NCIS: New Orleans, which ended in May 2021, and NCIS: Hawai'i, which premiered in September 2021. 
So far, there are no details about the final episode of NCIS: Los Angeles. But in a statement, CBS Entertainment president Amy Reisenbach called the show "a stalwart of our lineup" and promised that the cast, crew, and producers would get "the big sendoff they and their fans deserve."
Showrunner R. Scott Gemmil assured viewers that the show would wrap things up in a gratifying way. 
"We look forward to delivering an end to the series that is both satisfying and does justice to these beloved characters," he said.
LL Cool J reacts to 'NCIS: LA' cancellation 
Shortly after the news that NCIS: Los Angeles had been canceled, series star LL Cool J took to Twitter to comment on the end of the series and what might lie ahead. 
"This NCIS Crossover was a huge success!" he wrote, referring to the three-show event that aired earlier in January. "After 14 seasons, it's the perfect time to end @NCISLA on top! I look forward to continuing my partnership with @CBSTVStudios. They invested in our series B round and became a strategic partner with @RockTheBells—more exciting things ahead!"
Caleb Castille, who plays Special Agent Devin Rountree, also reacted to the news. 
"Incredibly sad about the news that @NCISLA won't be coming back to give you guys another season but man what an amazing accomplishment…14 seasons!" he tweeted. "S/o to the best fans & crew in the world! I'm eternally grateful for the opportunity. Special Agent Devin Rountree signing off."
Fans react to the news that the 'NCIS' spinoff is ending 
On Twitter, NCIS: Los Angeles fans reacted to the news that the show had been canceled. 
"My favorite show. Going to miss you guys. Will keep watching all the reruns," one person wrote in reply to Castille's tweet. 
"Can't believe this, definitely should not be given up over NCIS Hawaii which is boring," another commented. 
"All good things must come to an end. We'll cherish these final episodes and the memories forever," wrote another fan in reply to LL Cool J's tweet.
New episodes of NCIS: Los Angeles airs Sundays at 9 p.m. ET on CBS and also stream on Paramount+. 
For more on the entertainment world and exclusive interviews, subscribe to Showbiz Cheat Sheet's YouTube channel.