'NCIS: Los Angeles': Eric Christian Olsen Tells Fans They Should Appreciate Deeks While They Can — Is He Leaving the Show After Season 12?
Eric Christian Olsen says that fans should appreciate his character on 'NCIS: Los Angeles' while they have the chance.
Season 12 of NCIS: Los Angeles has featured some big storylines for Eric Christian Olsen's character Marty Deeks. Olsen has starred on the CBS spinoff since season 1 and has become a fan favorite over the years.
But rumors have recently started to swirl that Olsen could be leaving the show after season 12.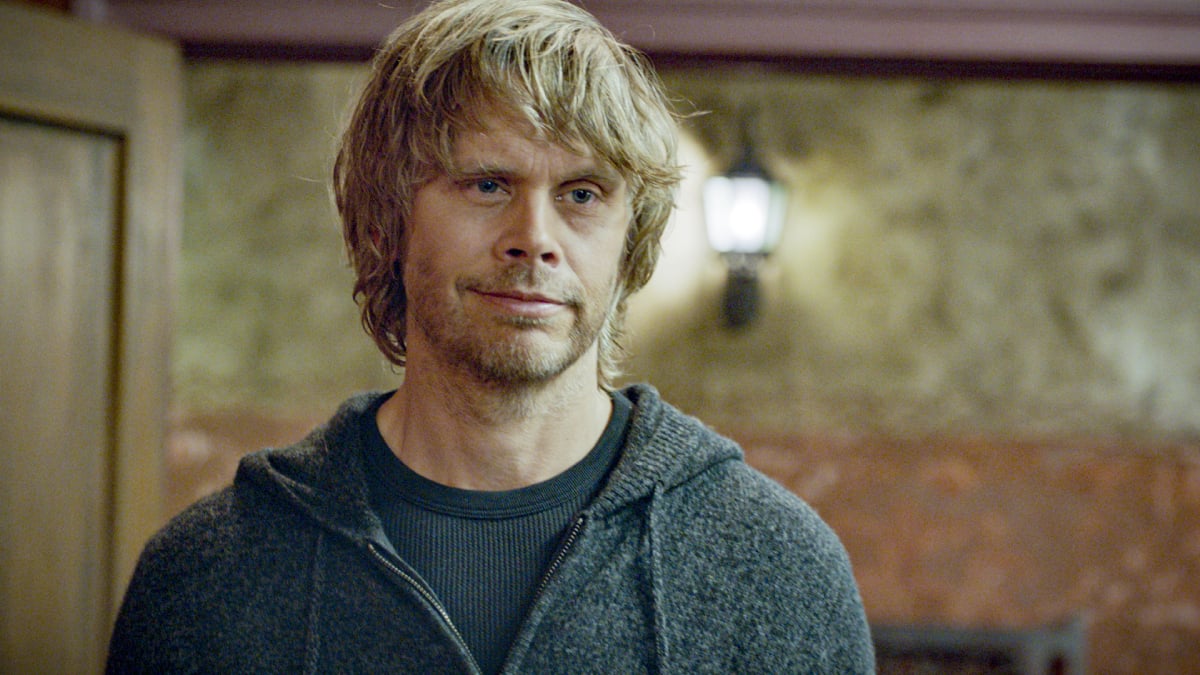 The 'NCIS: Los Angeles' star landed his first starring role in the late 1990s
As fans know, Olsen plays one of the most loveable members of the NCIS: Los Angeles team. Deeks – the liaison officer for the LAPD – is best known for his long-running storyline with Kensi Blye (Daniela Ruah). The couple started out as colleagues and partners before a romance blossomed.
Deeks had a difficult childhood thanks to his abusive father. Both Deeks and his mom were victims of his dad, and he even attempted to shoot them. A young deeks shot his father in retaliation, and his dad ended up in prison.
While fans are familiar with Olsen's character on screen, the actor has kept his personal life relatively private. The 43-year-old was born in Eugene, Oregon and he grew up in Bettendorf, Iowa. He's married to actress Sarah Wright, and they share three children.
In 1997, Olsen moved to Los Angeles at the age of 20 to start his acting career. It took him two years to land his first starring role in the TV movie Arthur's Quest.
According to Express, he received an Emmy nomination for his guest starring role in the medical series ER, where he played a burn victim. Olsen also appeared in films such as Pearl Harbor, The Hot Chick and Not Another Teen Movie.
Season 12 of 'NCIS: Los Angeles' hasn't been easy for Deeks
Olsen began his run on NCIS: Los Angeles in 2009, and his character has been through a lot over the years. But in season 12, things have gotten extremely difficult both on-screen and off.
On-screen, Deeks has been under serious pressure after his position of LAPD liaison officer was terminated. The LAPD furloughed him due to budget issues. And it seemed that he had no future at NCIS when he learned that he was too old to attend FLETC.
Facing some major financial problems, Deeks decided to sell his bar. But Hetty (Linda Hunt) steps in and gets him accepted to FLETC.
While all of this has been happening on-screen, things have been difficult behind-the-scenes thanks to the new COVID safety protocols. Olsen recently told Entertainment Tonight that they are going to the extremes to keep everyone safe.
"We're testing four times a week. Everybody's got masks on, shields on. We're trying to do the six-feet protocol. You just have to be on it," Olsen said.
Eric Christian Olsen addresses rumors he is leaving after season 12
Despite some production delays, the cast and crew of NCIS: Los Angeles have been able to get nine episodes on the air so far this season. The most recent episode was a big one for Deeks because he officially became an NCIS Special Agent.
For a while, Deeks was struggling with the training and it didn't look like he would make it to graduation. However, it was finally revealed that Hetty arranged to give him his badge. As Express notes, fans were overjoyed.
"Hetty always knew this day would come which is why she wanted to give Deeks his badge making him an official NCIS Special Agent at long last," one excited fan wrote on social media.
"It was 12 years in the making, but may I just say… It's About Time."
But just because Deeks got his badge, it doesn't mean that he's not going anywhere. Olsen says that fans should appreciate his character while they have the chance.
"So Deeks is short-lived for this series," Olsen revealed. "Let's appreciate what he has until he's gone. And if he comes back, then that's a wonderful surprise as well."
New episodes of NCIS: Los Angeles air Sunday nights on CBS.