'NCIS: Los Angeles' Makes a Major Promotion Amid Cast Shakeup Ahead of Season 13
NCIS: Los Angeles shocked fans with a season 12 finale that saw the exit of two veteran cast members. Now, showrunner R. Scott Gemmill has confirmed that another change has been made to the cast. He says that one actor got a major promotion ahead of season 13.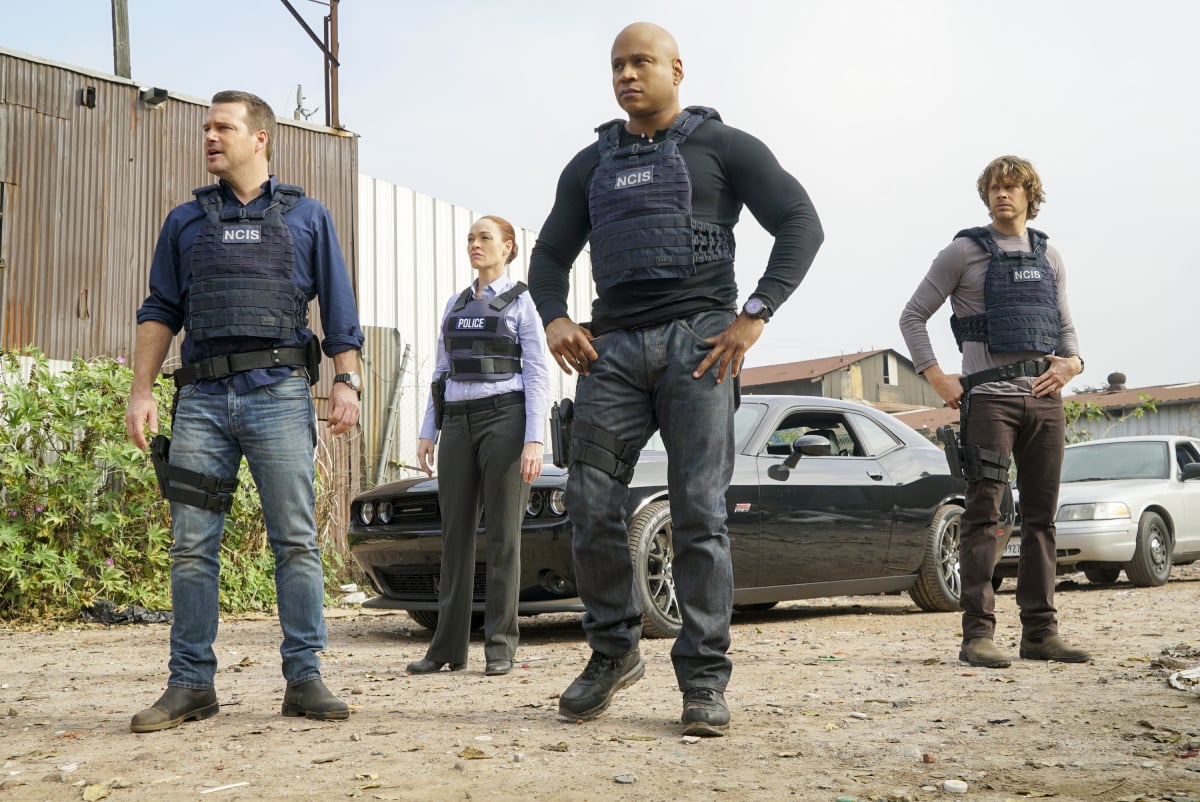 'NCIS: Los Angeles' said goodbye to two long-running characters
In the season 12 finale of NCIS: Los Angeles, the team's onetime tech operator, Eric Beale (Barrett Foa), had a major announcement. He revealed to his partner — intelligence analyst Nell Jones (Renée Felice Smith) — that he had received funding for the international headquarters of his Kaleidoscope-based tech firm.
What's more, it was revealed that the HQ would be based out of Tokyo; and that Eric had pitched Nell as his number one to his board. By the end of the episode, Nell had turned down the opportunity to be the Operations Manager. Instead, she opted to join Eric. The season's final moments saw the two drive off into the sunset in his new sports car.
Why did they write off two characters at once?
Foa has been with NCIS: Los Angeles since the series premiered way back in 2009. He technically wasn't part of the original cast. However, he was promoted to series regular halfway through season 1. During season 11, he took a brief leave of absence to work on another project. And in season 12, he has appeared intermittently.
As for Smith, she joined the cast early on in season 2. But, she has only appeared sporadically in the past two seasons. As for why they decided to write out both of these characters at once, Gemmill says that it seemed like the right time for the show and for the actors.
"Both Renée and Barrett have been on the show a long time, and they're both very ambitious individuals who have projects that they want to do on their own — and we've been giving them time off to do so," Gemmill told TV Line. "It seemed like a natural time to let them go off and do some other things, and give [their characters] what is a happy, hopefully, ending."
'NCIS: Los Angeles' has promoted Gerald McRaney to series regular
In the wake of Foa and Smith's exits, NCIS: Los Angeles has now revealed that they have promoted Gerald McRaney to series regular. McRaney has played retired Adm. Hollis Kilbride since 2014. The character advises and counsels the Los Angeles division of the NCIS Special Projects unit during their undercover operations.
"When you have an actor of Gerald McRaney's caliber, you do everything you can to make sure you get him as often as possible," Gemmill told Deadline. "Admiral Kilbride has been an esteemed part of our universe for seven years now and we look forward to viewers seeing him come in and shake up our NCIS: LA world."
Gemmill says the promotion was an easy decision
Gemmill admitted that he's a "huge fan" of McRaney's and has been for "forever." The showrunner explained that he grew up watching the actor on shows like Simon & Simon and Major Dad.
"I mean, I grew up watching him and I was really happy when we had him on the show the first time, a few years ago. He's such a pro and so cool, he raises everybody's game," the EP explained. "He's so great because he can do comedy, and he can do drama. And he likes to be out running around with guns, because he's a big hunter in real life."
'NCIS: Los Angeles' is keeping things 'fresh and honest' going into season 13
Even though Adm. Kilbride is now a series regular and Eric and Nell have driven off into the sunset, it doesn't mean that fans won't see the two characters again. Gemmill noted that there is a "little loophole" with Nell because she's going to be alone in Tokyo with Eric.
The showrunner pointed out that Nell gave it "six weeks" before she would return, and he says that fans will have to wait and see what happens.
"This seemed like a good time [to write her out], because you probably expected Nell to take Hetty's job that she's being groomed for," Gemmill said. "But it's a good thing, in some ways, to have that little bit of unpredictability to the show. That keeps it fresh and honest. But also, like I said, we keep in loopholes so that we can bring people back."
NCIS: Los Angeles will return to CBS this fall for season 13.