'NCIS: Los Angeles' Star Eric Christian Olsen 'Would Love To' Take On a New Role On the Show
Eric Christian Olsen might be expanding his role in NCIS: Los Angeles as the hit crime procedural heads into its 12th season on CBS. Olsen has played Marty Deeks in the series for the past decade and recently admitted that he "would love to" take on a new role. This includes getting behind the scenes and becoming a writer for the popular drama.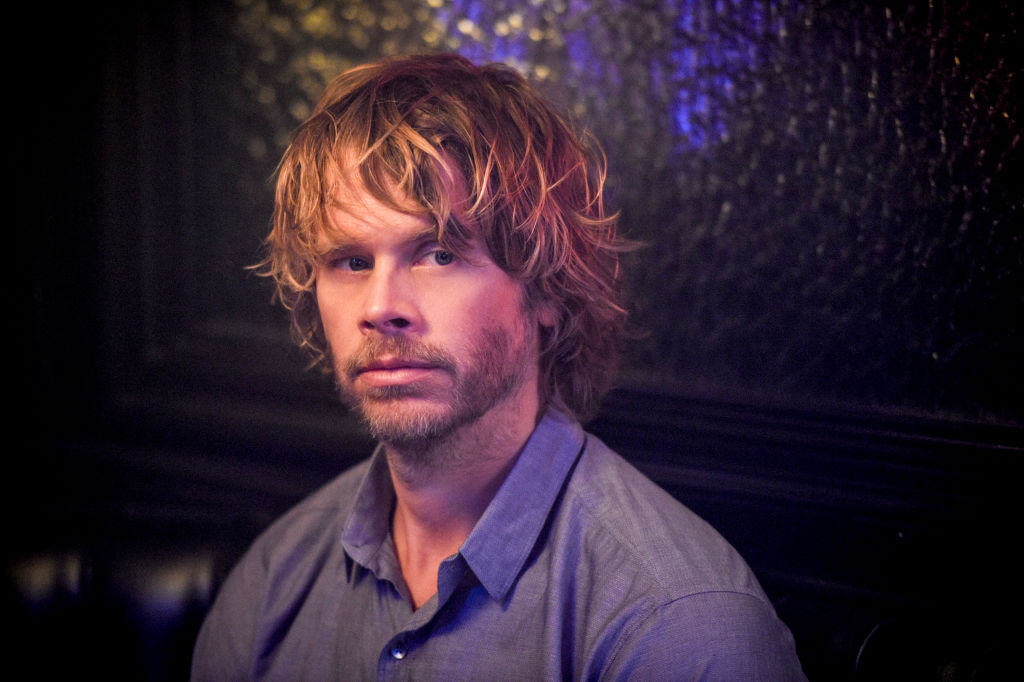 Olsen makes his writing debut on 'NCIS: Los Angeles'
Olsen has played Deeks since the first season of NCIS: Los Angeles. His character has become a fan-favorite throughout the years, largely thanks to his romance with Kensi Blye (Daniela Ruah). Although Olsen will continue to be a mainstay on the show, he expanded his role last season.
Olsen helped write an episode in season 11 titled "Mother." He penned the installment with Babar Peerzada, and the episode quickly become one of the more popular ones that season.
The story centered on Hetty Lange (Linda Hunt), who was confronted by an agent from her past named Akhos Laos (Carl Beukes). As fans will recall, Akhos had trouble adjusting to life and was looking for revenge.
NCIS: Los Angeles fans thoroughly enjoyed the storyline in "Mother," though it is the only time Olsen has tried his hand at writing. That might change, however, as the series prepares for the season 12 premiere.
Olsen always wanted to continue writing
Olsen recently revealed that he has wanted to write for NCIS: Los Angeles for several years. According to Express, the actor first approached executive producer Scott Gemmill and hashed out the "themes" he wanted to tackle in his episode.
"I knew that this was something I wanted to do. I think that muscle, as you know, was one of the favorite parts of my education — creative writing. Then, you get your job and you kind of lose that," Olsen shared.
The NCIS: Los Angeles star added that he appreciates how producers are always willing to dive deeper into the characters, which gets him excited about each new season. He also noted that there are plenty of storylines that have not been explored.
Olsen then admitted that he was very surprised by the reaction he got from his episode. With fans loving the direction Olsen went with the installment, he confessed that it "far exceeded any expectations" he had.
Although the series has yet to announce any future writing gigs for Olsen, it definitely sounds like he had a blast creating content for the show.
Is Olsen going to write more episodes of 'NCIS: Los Angeles'?
If producers decide to give Olsen another shot at writing for NCIS: Los Angeles, he assured fans that he would love to jump back into the writer's chair.
"If they were to say 'yeah, let's give the kid another shot,' I'd love to do that," he admitted. "It's such a fun exercise and I know the mistakes I made the first time around and I have ideas on how to fix them."
Olsen noted that there were several scenes they "lost" in "Mother" that he believes could find another place in a future installment. He did not reveal any details about his thoughts for future episodes, but he did reveal that he has ideas for around 15 more episodes.
Considering how NCIS has a history of giving actors more responsibilities on the set, there is a good chance that Olsen will get another opportunity to write. Until then, fans are excited about what's in store for Deeks in season 12 of NCIS: Los Angeles.
What's ahead for Deeks?
NCIS: Los Angeles has not revealed much about the upcoming season, but fans have been pretty clear about what they would like to see happen with Deeks.
For starters, viewers would love to see a few more stories that revolve around Deeks' work in the LAPD. This includes missions and seeing him interact more with the other characters on the show.
Fans would also love to see Deeks go undercover again and start a family with Kensi. At this point, it seems like it's only a matter of time before Deeks and Kensi have children, and fans have been waiting for this storyline to play out for years.
CBS has not revealed when the new season of NCIS: Los Angeles will premiere. Hollywood has been on hiatus for several months due to the coronavirus pandemic, though the show will likely return sometime in the fall.