'NCIS: Los Angeles': Who Plays David Kessler, the Man Trying to Kill Kensi?
Last week on NCIS: Los Angeles, Kensi (Daniela Ruah) came face-to-face with a sociopath who is obsessed with her. Unfortunately, he's back again. He's determined to find her and make her pay.
Who is the actor who plays the man trying to kill her? Here's what Showbiz Cheat Sheet knows.
Kensi is in trouble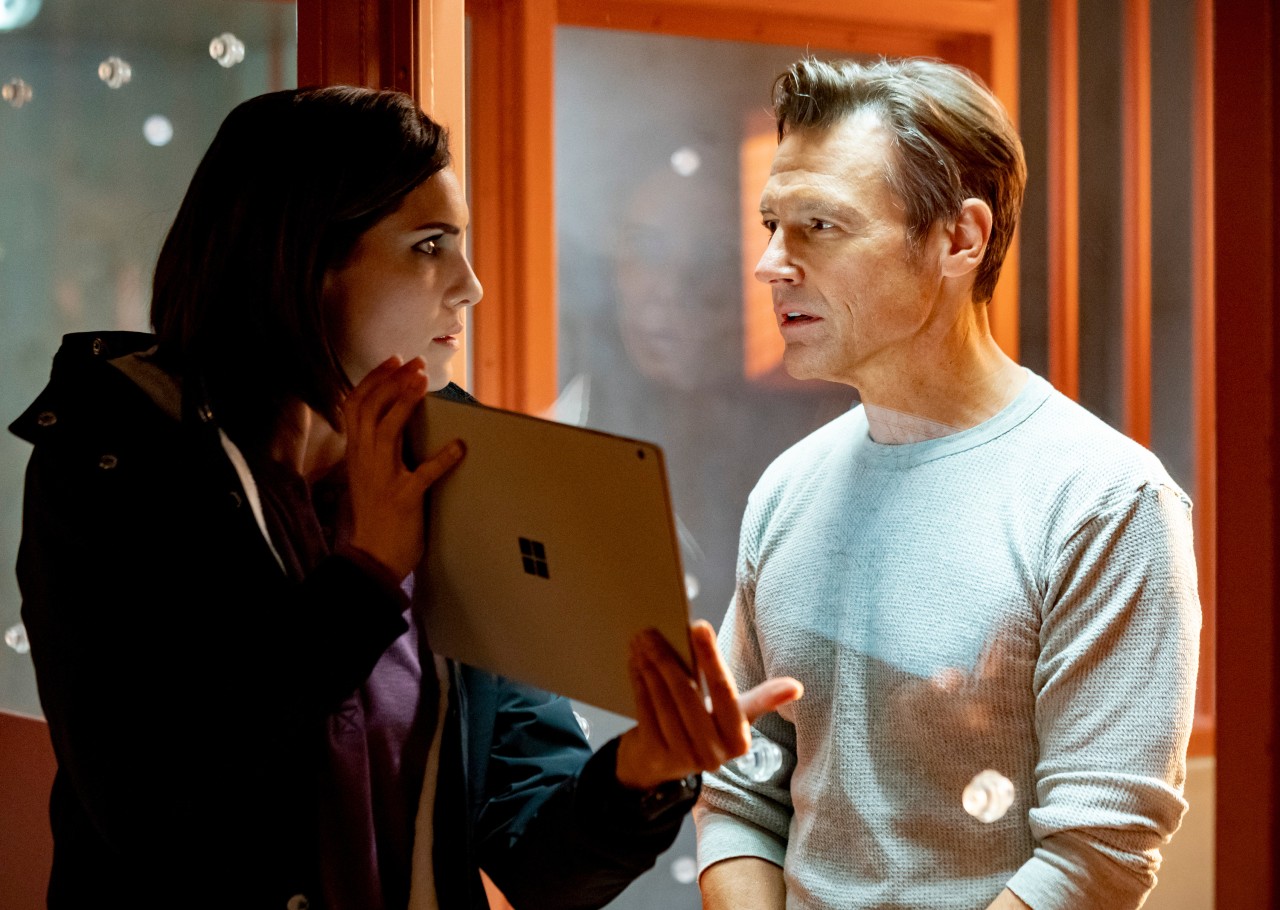 During season 12, episode 5 (titled "Raising the Dead"), Kensi had to speak to a sociopath named David Kessler. She was the one responsible for putting him in jail years ago. Her work on his case is what helped her secure a job with the Office of Special Projects.
David would only speak to Kensi about the case, so she had to visit him in jail. He had information that could stop the president of the United States from getting hurt. Unfortunately, David is obsessed with Kensi. He threatened to harm her when he got out of jail.
Kensi didn't think David would be out of jail any time soon, so she went on with her life. However, shortly after speaking to David, Kensi and Deeks received an unexpected phone call from Nell. She told them that David was released from prison. That means his next stop will be to look for Kensi and make good on his promise to kill her.
Who plays David Kessler?
Frank Military, the writer of Season 12, Episode 5, plays the role of David Kessler. During an interview with TV Line, Ruah says she was excited to hear that Military would be playing the role.
"I was so happy and excited, because who better to play to play this dark, twisted character than the guy that thought him up?" says Ruah. "Frank was an actor 20 years ago before he became the incredible writer that he is."
Ruah says this episode is very dark, but it's what Military is used to writing. Although the material goes to very dark places, Ruah says in real life Military isn't like that.
Frank Military in real life is the complete and absolute opposite of that. He is a ray of sunshine! And he is the most loving, calm, wonderful husband and father. It's really fascinating to see where he's able to go in spite of his real personality. He once told me that the darker you go, the more the light shines at the end of it, and that just made so much sense to me. He's essentially super dark so that he can then brighten up.

Daniela Ruah, TV Line
Frank Military's movies and TV shows
Military made his acting debut in a 1985 episode of Miami Vice titled "Nobody Lives Forever." The following year, he appeared in the TV movie C.A.T. Squad.
Military made his film debut in the 1989 movie Dead Bang, in which he played the role of Bobby Burns. He's also known for his appearances in Last Exit to Brooklyn, Superboy, Star Trek: Deep Space Nine, and CSI: Crime Scene Investigation.
Follow Sheiresa Ngo on Twitter.