Did 'NCIS' Leave the Door Open For Maria Bello to Return as Jack Sloane?
NCIS has officially said goodbye to forensic psychologist Jack Sloane (Maria Bello). During the March 2 episode titled "True Believer," Sloane and Gibbs (Mark Harmon) headed to Afghanistan after she revealed she was ready to leave the NCIS team.
By the end of the episode, Sloane decided where she wanted to go next. But did they leave the door open for her to return?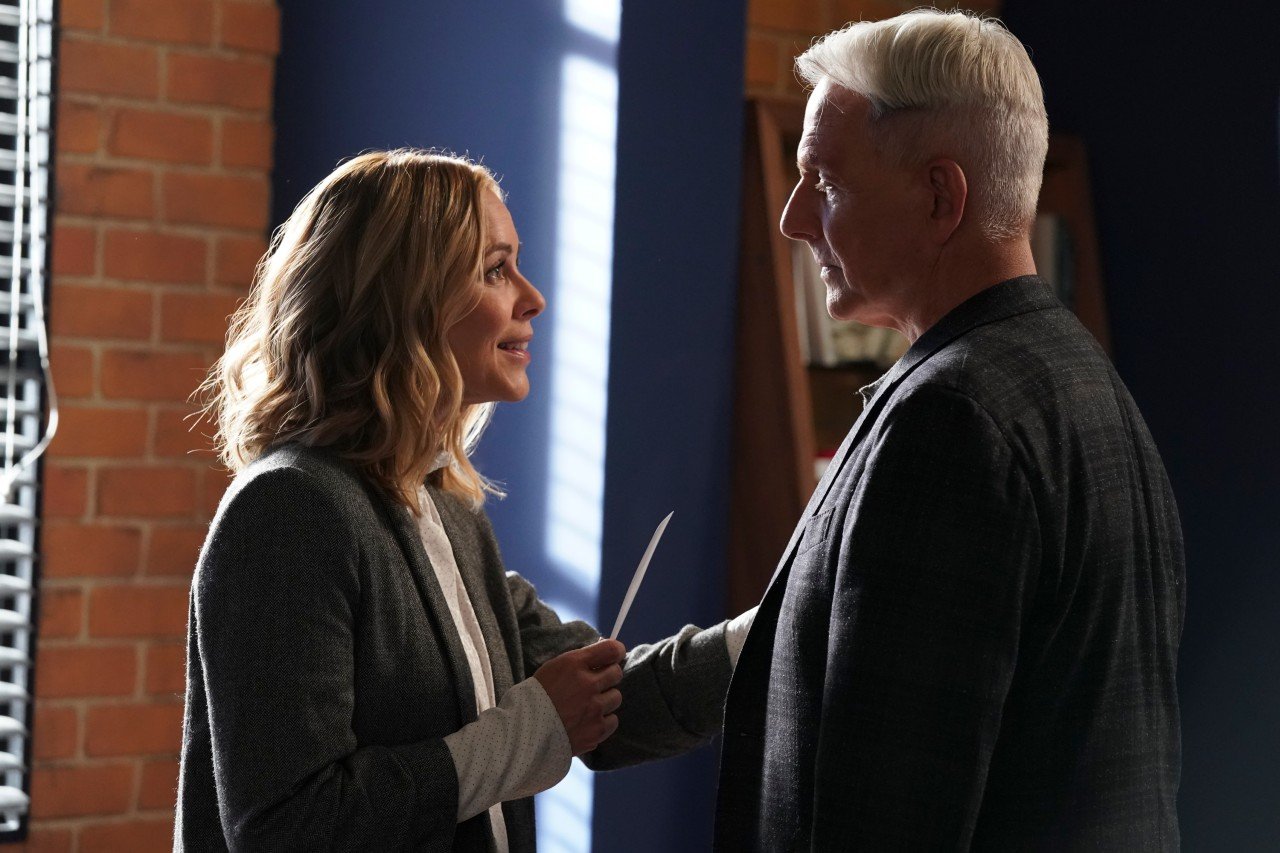 Jack Sloane went after the Taliban in her final 'NCIS' episode
NCIS fans knew in advance that Season 18, Episode 8 would be Sloane's last. Bello announced before the season began that she would be saying goodbye to the CBS procedural at mid-season.
The episode began with Sloane telling Gibbs that she is ready to leave NCIS, just like she had hinted in the previous episode. She also revealed that she had made an offer on a house in Costa Rica.
But the conversation came to an abrupt halt when Sloane and Gibbs got the news that the Taliban had hijacked a school bus carrying four young girls in Afghanistan. On the window, someone had scrawled the message: "SLOANE NCIS."
Sloane — who had previously been held captive in Afghanistan — knew the message was from Darya, a "chaperone" and fellow captive who had taken care of her when she was held hostage.
Sloane and Gibbs immediately headed to the Middle East while the rest of the team stayed behind to work the case at headquarters.
Jack Sloane needed a change
As the episode progressed, it appeared that Darya was involved in the abduction. But as the investigation continued, it became clear that Sloane's friend was a victim. When Darya turned up dead, she had been thrown from a moving truck with a note attached to her written in English.
"Go home or there will be more blood," the note read.
This led to Sloane having a mini-breakdown, and she told Gibbs: "I'm out. I'm done."
But Sloane's actual plan wasn't to quit, it was to go out and find the missing girls herself. Gibbs quickly picked up on this, and told her she wasn't going without him. With the help of the NCIS team back home, they were eventually able to find the missing girls.
But at that point, Gibbs realized that Sloane was never going to Costa Rica. Instead, she decided to stay in Afghanistan to continue Darya's work.
"I did say I needed a change!" Sloane told Gibbs. "I have loved my time with NCIS…. You don't need me anymore."
In response, Gibbs told Sloane he wasn't sure about that. But Sloane made it clear that she didn't belong behind a desk, and she never did.
"And you're right, I was running, and I don't want to anymore. I want to make a difference here," Sloane explained.
'NCIS' fans finally got the kiss they've been waiting for
As Sloane was telling Gibbs goodbye, she started to say "if you ever want to visit…" before he cut her off. At that point, Gibbs pulled Sloane in for a kiss – something fans had been waiting for for a long time. Unfortunately, it was a kiss goodbye.
Unlike many female NCIS characters before her, the writers did not kill Sloane off the show. Instead, they simply wrote her out of the story and moved her to the other side of the globe. This means that they've left the door open for Sloane's return, if Bello ever wants to come back.
Bello is now moving on to other projects, including a movie with Viola Davis titled The Woman King. She's also working on a TV pilot in Haiti that combines her passion for "adventure travel and women's history."
Bello's return to NCIS in the future isn't completely out of the question, though. She told TV Insider that working on the CBS drama has been "the most creative, rewarding" set she's ever been on.
NCIS airs Tuesday nights on CBS.