'NCIS:' Mark Harmon and Wife Pam Dawber Rarely See Eye to Eye
'NCIS' star Mark Harmon and wife Pam Dawber may not always see eye to eye.
Mark Harmon has been the star of NCIS since it was merely a Jag spin-off, struggling to climb the ratings ladder back in 2003. While many NCIS actors have come and gone – Michael Weatherly, Pauley Perrette, and Cote de Pablo – he remains steadfastly committed to the show granting him a 9:00 –5:00 lifestyle.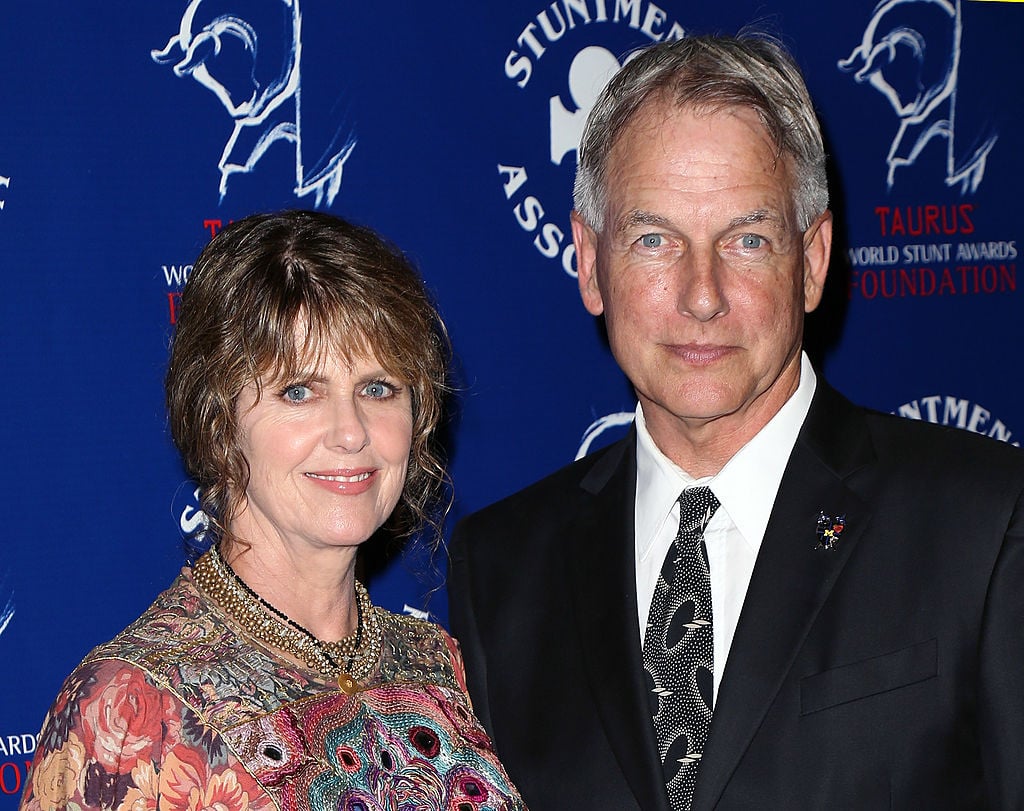 Though all is well on the career front, can the same be said about his marriage to Pam Dawber? Pam Dawber is well-known for starring opposite Robin Williams in the 1970s sitcom Mork & Mindy. However, she chose to virtually abandon showbiz to raise the children she shares with Harmon – a decision she happily made and reportedly does not regret.
After over 30 years of marriage, Mark Harmon and Pam Dawber are growing strong, yet they don't always see eye to eye. According to People Magazine, Mark Harmon and Pam Dawber are quite different. However, do their differences aid or hinder their dynamic?
According to 'NCIS' star Mark Harmon, he and Pam Dawber "don't generally like the same thing[s]"
Mark Harmon revealed to People Magazine that Dawber was strongly opposed to his role in Summer School, which would go on to become one of the actor's most-remembered cinematic turns. He told People Magazine:
"I wanted to do it just because I was excited to work with [director] Carl Reiner," he says. "That was a game changer for me, like, 'He thinks I can do this?!' and that meant a lot. But Pam said, 'Don't do that. Don't do this movie.' We don't generally like the same thing, and that's been healthy for us, actually."
Choosing to lead Summer School was a risky move for Harmon for he never saw himself as a comedic actor, and was not considered one among critics and fans alike. However, he was successful in the role, and the movie helped kickstart his career in Hollywood. 
Mark Harmon goes on to cite this movie decision as one of the many times he and Pam Dawber disagreed. He believes their differences are "healthy," and have benefitted their dynamic. Seeing eye to eye may be helpful in many circumstances; however, in others, differences help a marriage transform and evolve as two individuals move through life together – from young lovebirds to parents to lifelong companions.
After over 30 years together, these two must have discovered the secret to a healthy relationship, and it may – at least in some part – lie in their differences. Birds of a feather flock together, yes, but opposites attract. 
Mark Harmon is "proud to be married"
During his interview with People Magazine, Mark Harmon was wearing a ring in the shape of an eagle's head on his ring finger. He explained to the interviewer, "We think it was my grandfather's because it was in a box of things that my dad left." Harmon goes on to state:
"I wear it or a few others I have because when I'm not shooting, I like to make sure I have something on my ring finger, because I'm proud to be married, and I'm proud of who I'm married to…I'm just so proud of her."
Mark Harmon is a committed husband and father; he is proud of the life he has built alongside Pam Dawber. While the two may not always see eye to eye, each disagreement likely catalyzes a conversation, a conversation catalyzed growth, and growth is required to persist. And if there's one thing Dawber and Harmon have learned to do well…