'NCIS': Mark Harmon's Gibbs and Michael Weatherly's Tony DiNozzo Might Return, Says Sean Murray
NCIS' Mark Harmon and Michael Weatherly are two favorites that fans have never forgotten. Many would like to see them return to the show. Sean Murray says it just might happen.
If you've been missing NCIS' Mark Harmon as Gibbs and Michael Weatherly as Tony DiNozzo, you might have a treat coming your way. Sean Murray (he plays Tim McGee) says we could see a Gibbs and DiNozzo return. Here's everything we know so far.
Mark Harmon and Michael Weatherly could be back on 'NCIS'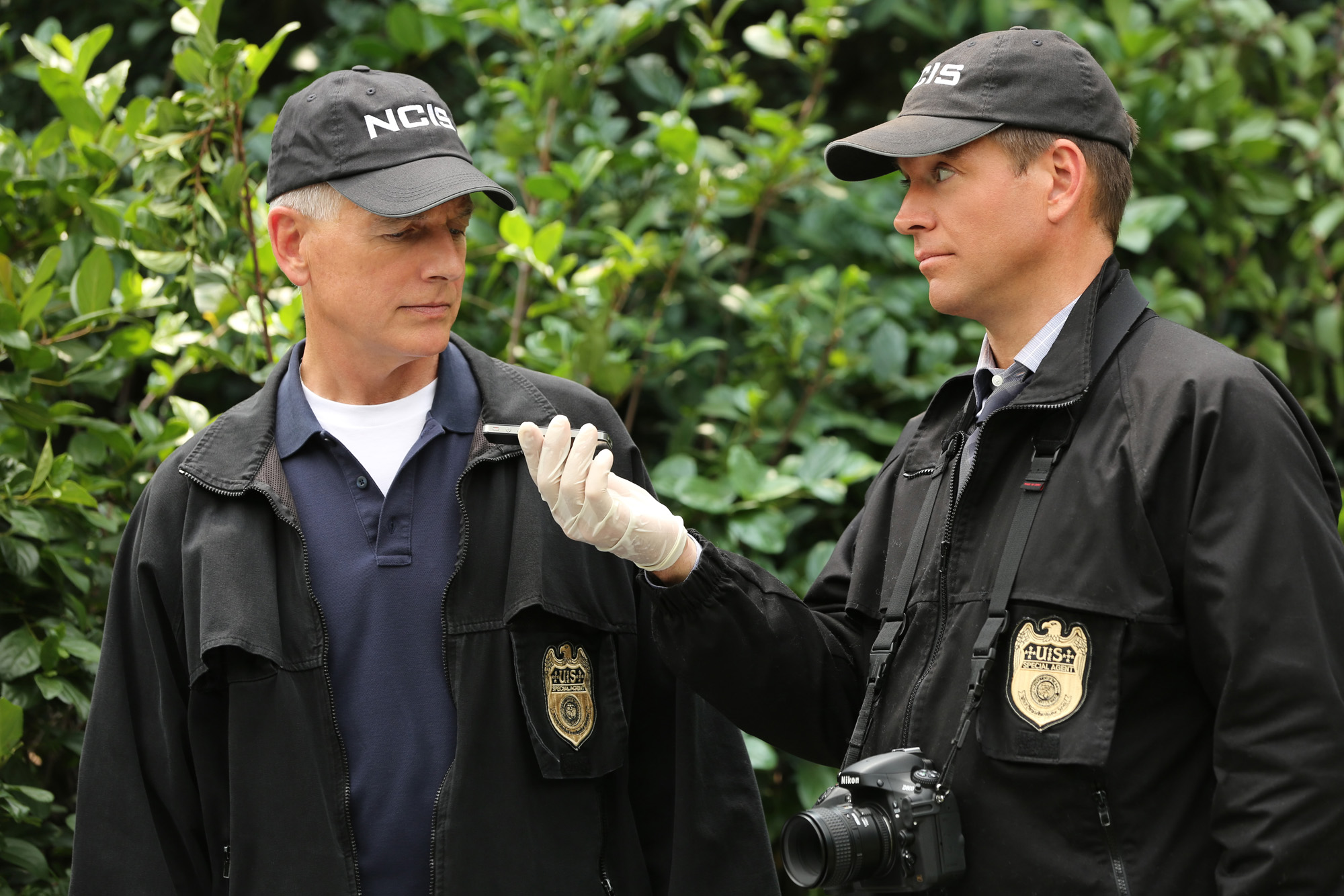 According to Parade, Harmon could make an appearance before NCIS Season 19 concludes. The publication says Executive Producer Steven D. Binder emphasized it's always a possibility to hear from Gibbs at some point. He will always remain part of the show in some way.
"Never count Leroy Jethro Gibbs out," says Binder during PaleyFest, reports Parade. "What the future will hold I can't say, but I wouldn't count anybody out, dead or alive, on the show."
Sean Murray reveals Mark Harmon could come back
Harmon, who is one of the NCIS executive producers, still has a presence on the show. He hasn't gone away completely, so that makes it even more of a possibility Gibbs will be back in some way. Murray confirms Harmon is around and hints at a return. We don't know how much of Gibbs we might see, but it still looks promising.
"He does pop in," Murray told Parade. "I saw him two weeks ago actually. So, he's around. It's not like he's packed up and left town or anything. I'm not saying this just to say it for a tease and all that BS; I really, truly believe that the Gibbs could pop up somewhere. I really believe that there's a possibility of that happening." (Here's how NCIS said goodbye to Mark Harmon.)
Michael Weatherly could return as Tony DiNozzo
Murray had more good news. He says he talks to Weatherly often, and they have spoken about him making a possible NCIS appearance as Tony DiNozzo. Now that Bull is ending, it wouldn't be too farfetched if we hear from DiNozzo at some point. "I talk to Michael all the time, so we joke about that possibility sometimes," reveals Murray in his Parade interview.
Sean Murray on Gary Cole as Alden Cooper
Murray tells Parade he is happy with what Gary Cole brings to his role as Alden Cooper. He was excited to work with him when he heard he would be joining the series. Although some fans thought Cole was replacing Harmon, Murray says that wasn't the case. According to him, Cole simply picked up where Harmon left off.
"I think Gary is kicking all kinds of a**," says Murray. "I love it. I remember when Binder told me a year and a half ago that Gary was going to be coming on board, I was very excited."
Murray says he appeared in a TV movie with Cole titled For My Daughter's Honor. "He was a high school teacher who was having an affair with one of the students, and I had a smaller part in the movie," explains Murray.
Overall, Murray says he's satisfied with the way things are going with NCIS right now. He's thrilled the series has been given the green light for season 20.
"No one wanted it to be the end for everyone, including Mark," Murray tells Parade. "Mark doesn't want that for everyone. We were treading into unknown waters, and we didn't know what was going to happen. We also were on a new night, a new time, you never know. So, we just kept our heads down and kept trying to do good work and hoped that it showed. I think it's showing."
RELATED: 'NCIS': McGee Forms a Special Bond and a Relationship Is Restored
Follow Sheiresa Ngo on Twitter.