'NCIS': Mark Harmon Is Reportedly 'Not Used to Sharing the Limelight' — But He Will Have to Amid Season 19 Cast Shake-Up
NCIS season 19 will see star Mark Harmon's Leroy Jethro Gibbs taking a reduced role. The special agent will also be handing over his leadership duties after 18 seasons and more than 400 episodes.
Harmon's transition to part-time comes with a cast shake-up that includes the arrival of TV vet Gary Cole. But according to one insider, Harmon's "not used to sharing the limelight."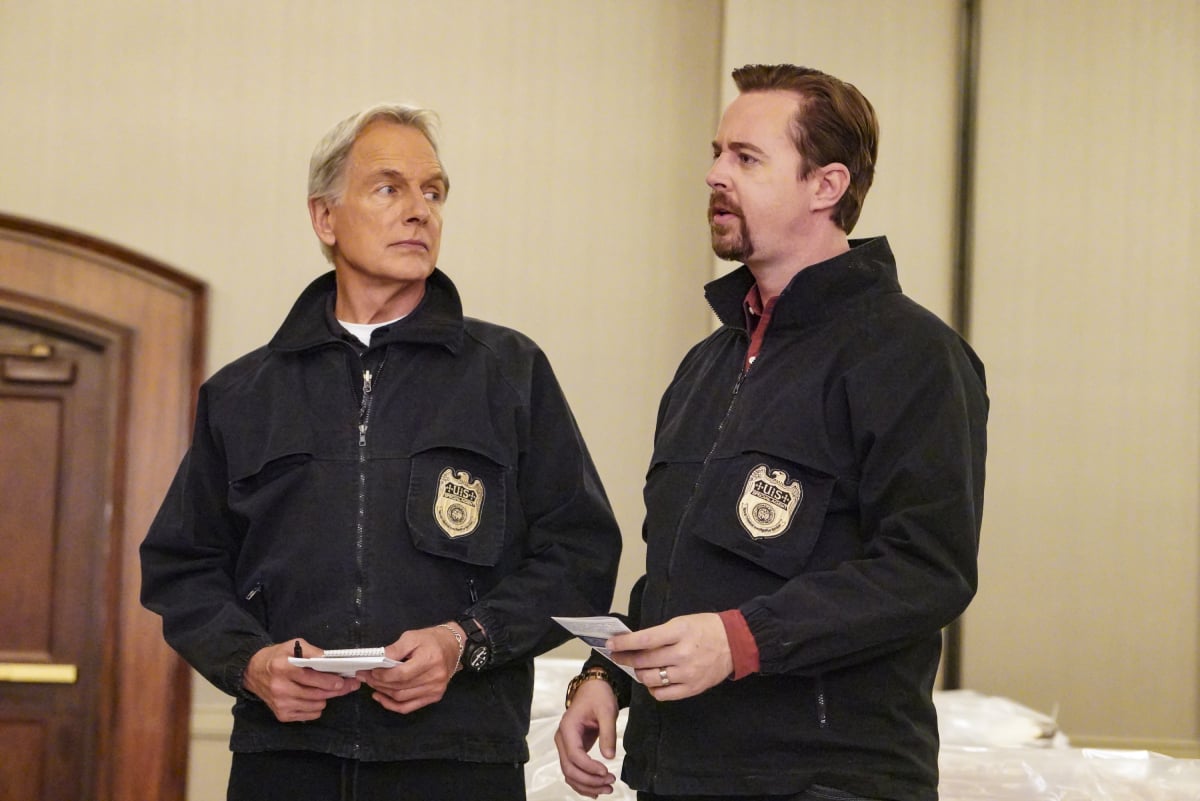 How many 'NCIS' episodes will Mark Harmon appear in during season 19?
Harmon signed on for another season earlier this year after rumors swirled that he was "ready to leave" the popular CBS procedural. The network was prepared to pull the plug on the series without him. So, he agreed to return in a reduced role to save NCIS from cancellation.
According to Express, Harmon will appear in just a handful of episodes. But, it's not clear exactly how many. CBS President Kelly Kahl says that when it comes to Harmon, they "take it year by year."
"We'd love to have him as long as he'd like to be here, even in this past season, he might have been light in a couple of [episodes], so we're happy to work around his schedule," Kahl explained.
Gary Cole and Katrina Law have joined the cast
With Harmon's reduced amount of screen time — plus the exits of Maria Bello's Jack Sloane and Emily Wickersham's Agent Bishop — NCIS is bringing in two new series regulars to fill the gap. Katrina Law will reprise her role of Special Agent Jessica Knight after fans met her in the final episodes of season 18.
Meanwhile, Cole has joined the cast as FBI Agent Alden Park. He will reportedly be joining the team at NCIS. However, he won't be a replacement for Harmon. When season 19 does premiere in September, Harmon's Gibbs will still be a major part of the episode.
The 'NCIS' star is not used to sharing the limelight
Harmon has been the star and executive producer of NCIS since 2003. But with another big name on set, one insider claims that Cole is "being groomed to take over the show." According to OK! Magazine, this transition hasn't been easy for Harmon. Despite the fact that he wants a smaller workload, and has been "saying for a long time that he needs more time off to spend with his family."
"Even so, seeing everyone falling all over themselves for Gary has to be hard to swallow. Mark's not used to sharing the limelight!" the source dished.
Gibbs will be heavily involved in the season 19 premiere
CBS has remained tight-lipped about the season 19 premiere. They haven't even released the title of the episode. The cast has also been quiet on social media, with most of the updates coming from writer and executive producer Christopher J. Waild.
As CarterMatt points out, there is still a lot of visual evidence out there that indicates Gibbs will be heavily involved in the season 19 premiere. Waild has posted a number of images. Including the dashboard of an old vehicle that has nearly 200,000 miles on it. And, a similar lake scene to where Gibbs' boat blew up in the season 18 finale.
How will 'NCIS' introduce Gary Cole's character?
Another mystery surrounding season 19 is how NCIS will introduce Cole's Special Agent Alden Park. It's not even a guarantee that he will be part of the season premiere, since CBS has not confirmed it.
It has been revealed that Agent Park comes from the FBI, but that doesn't explain how he fits into the world of NCIS. It's possible his introduction will tie into what's happening with Gibbs, but fans will just have to wait and see.
They will find out when NCIS season 19 premieres Monday, September 20 on CBS.
RELATED: 'NCIS' EP Just Made a Bold Promise About Season 19 — Despite Mark Harmon's Limited Role