'NCIS': Is Mark Harmon's Real-Life Wife Pam Dawber Returning For Season 19?
NCIS is back for season 19, and it appears Mark Harmon might have a more prominent role than originally thought. But what about his real-life wife Pam Dawber? After her four-episode arc at the end of season 18, will she be back for the new season?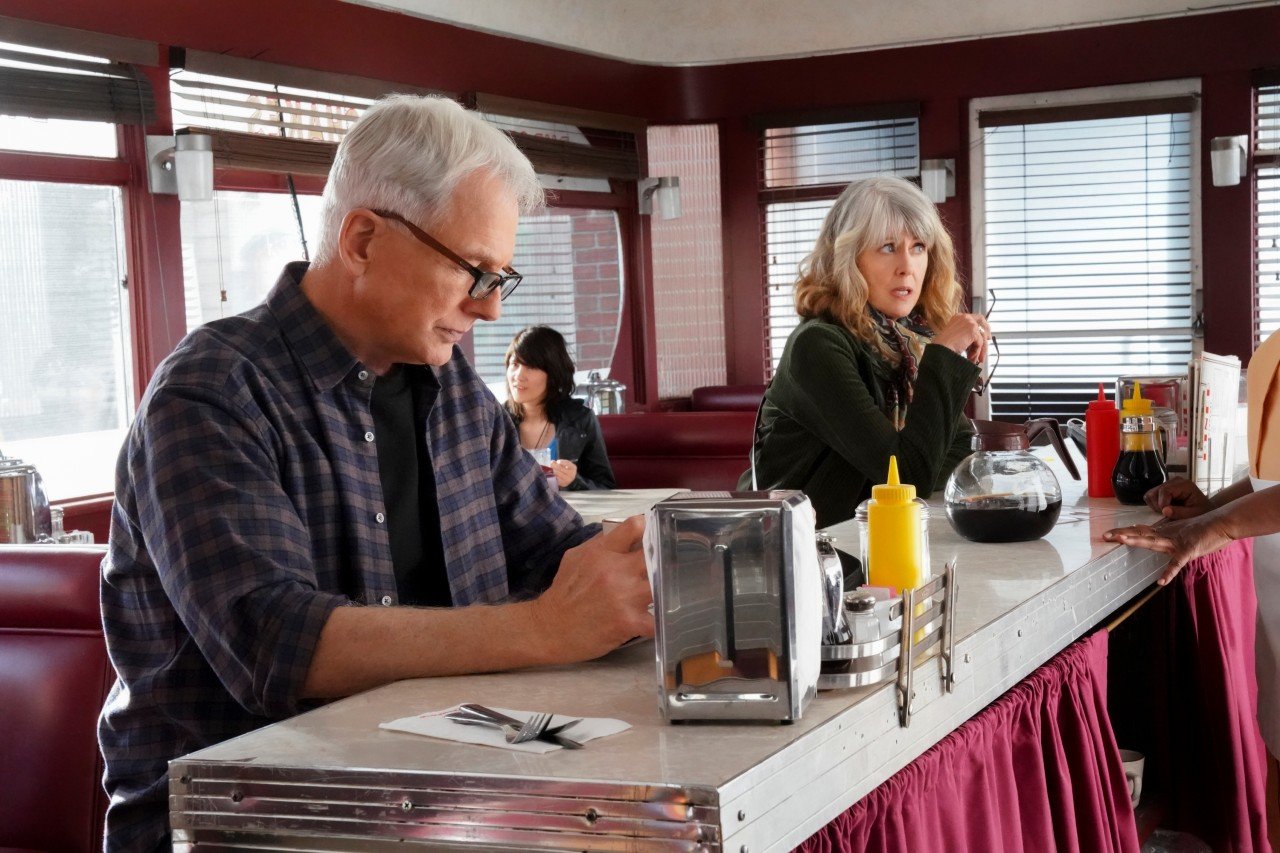 Gibbs is still a big part of 'NCIS' in season 19
As part of the CBS promotional campaign for NCIS season 19, the network has released a new key art poster featuring the new cast that includes Gary Cole and Katrina Law. The image prominently featured Harmon as Gibbs sitting front and center. Which was a bit of a surprise, considering the slew of reports in recent months claiming Harmon will have a reduced role in season 19.
The 70-year-old actor signed a one-year deal this past spring to return for the upcoming season, but the details aren't clear. The assumption was that Harmon would appear in just a handful of episodes. Especially after his character's storyline in season 18 had him suspended from NCIS indefinitely. And, the cliffhanger in the finale almost left him dead in the water.
"We know he's not dead right there, and we know he's able to swim well enough. All things are possible with Gibbs," showrunner Steven D. Binder told TVLine.
Pam Dawber's character is part of Gibbs' latest storyline
At the end of season 18, Dawber made her NCIS debut as investigative journalist Marcie Warren. After Gibbs was suspended from NCIS, Marcie tracked him down to get his story. And the duo started working together on a serial killer case.
When the season ended, Gibbs and Marcie still hadn't found their killer. But they appeared to be getting close. It was clear that somebody was very interested in what they were up to when Gibbs found a bug in Marcie's office.
When Gibbs' boat exploded in the season's final moments, many fans believed that it was connected to the case he was working on with Marcie.
Will Pam Dawber return for season 19 of 'NCIS'?
In addition to sharing the promotional images and a 30-second teaser, CBS has revealed some details about the NCIS season 19 premiere titled 'Blood in the Water." In the episode description, the network revealed that Dawber would once again be playing Marcie in season 19.
"As the NCIS team searches for Gibbs after wreckage from his boat is discovered, they find out he was tracking a serial killer with journalist Marcie Warren (Pam Dawber), who wrote an exposé on him," the description reads.
Exactly how many episodes Dawber will appear in remains unclear. But Binder hinted that they will be wrapping up this specific Gibbs storyline soon.
Showrunner Steven D. Binder says they are ditching the 'overarching arcs'
The pandemic led to some storytelling changes for NCIS at the end of season 17 and during all of season 18. They got away from their traditional case-of-the-week formula and instead jumped back in time to follow a storyline in a pre-COVID world.
The writers also added more story arcs for the characters that would play out over multiple episodes. Like the ongoing storyline of Gibbs' suspension. But Binder says that's going to change in season 19.
"One of the things we said to ourselves was let's get back to some interesting cases without any overarching arcs," Binder revealed. "I think it's time for us to sort of regroup and get back to telling good mysteries of the week with interesting characters, interesting stories and emotional hooks, and a satisfying ending."
NCIS is moving to Monday nights at 9 PM (Eastern) for season 19, which premieres Monday, Sept. 20 on CBS.