'NCIS': Michael Weatherly Continues to Tease His Possible Return in the Wake of Mark Harmon's Exit
'NCIS' officially said goodbye to Mark Harmon's Leroy Jethro Gibbs earlier this season after more than 18 seasons and 400 episodes. Now, Michael Weatherly – who left during season 13 – continues to tease fans on social media about a possible return. Could Weatherly's Tony DiNozzo come back to 'NCIS'?
ARTICLE HIGHLIGHTS
Mark Harmon left NCIS earlier this year after more than 18 seasons and 400 episodes.
Michael Weatherly left the popular procedural at the end of season 13.
Weatherly continues to tease the possible return of Tony DiNozzo on social media.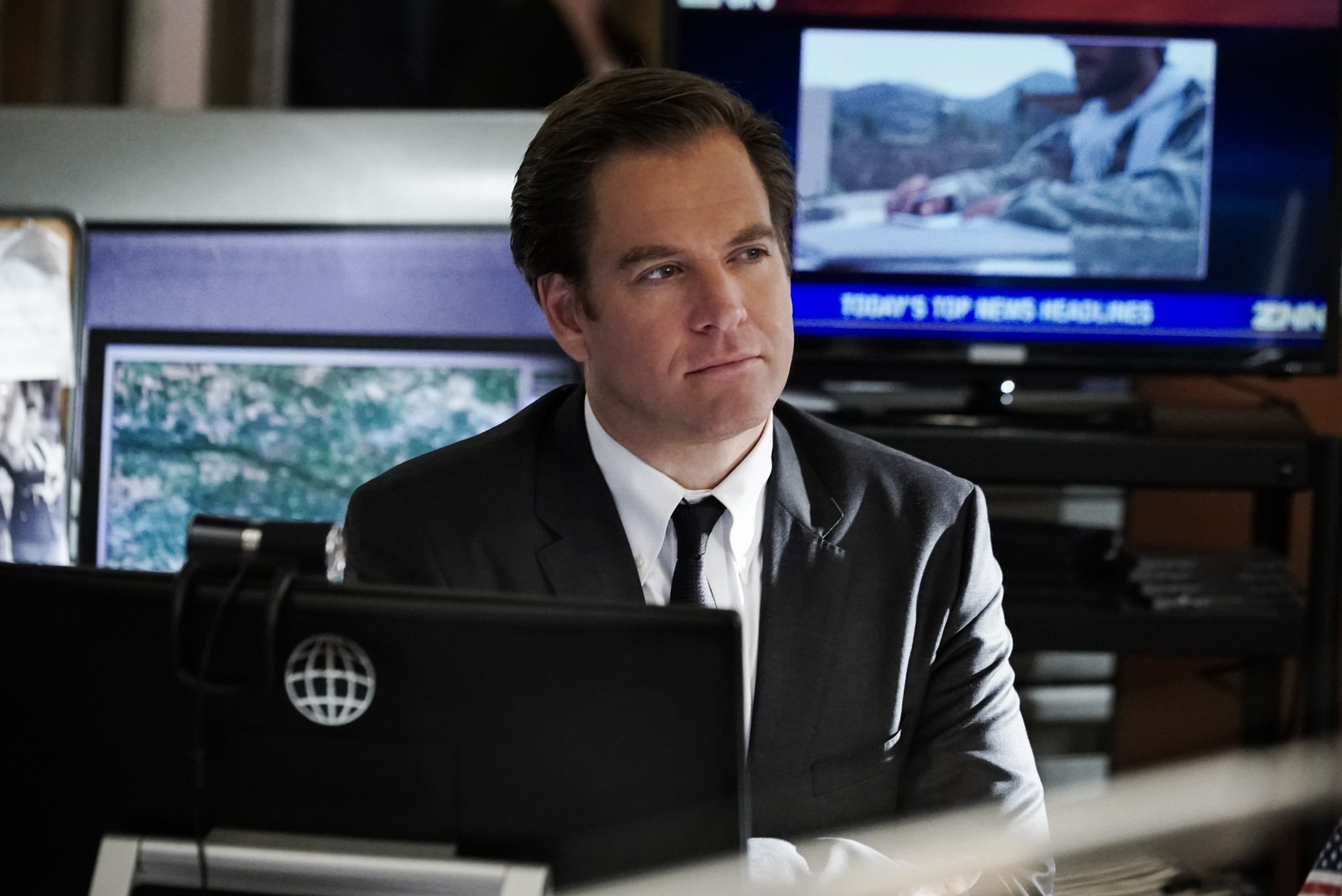 NCIS said goodbye to star Mark Harmon (Leroy Jethro Gibbs) earlier this season. That means that everyone in the original main cast from 2003 has now officially left or taken a reduced role.
However, Michael Weatherly's (Tony DiNozzo) social media activity in recent weeks has fans talking because he continues to tease his possible return. Is it possible the NCIS OG could be coming back to the popular procedural?
Mark Harmon's Leroy Jethro Gibbs exited 'NCIS' in Season 19, Episode 4 'Great Wide Open'
Heading into season 19, rumors were swirling that Harmon would have a reduced role. But no one was expecting his character to leave the series completely. However, that appears to be exactly what happened in the 4th episode of the season titled "Great Wide Open."
At the end of that episode, Gibbs told McGee (Sean Murray) that he would be staying in Alaska because he had found some peace for the first time since his wife and daughter died.
"I could not have hoped for anyone better to watch my back for the past 18 years than you, Tim," Gibbs told McGee before they shared a hug and each one told the other that he loved him.
The last shot of Gibbs that fans saw was him fly fishing in his waders and casting his line with a smile on his face.
Michael Weatherly left at the end of season 13
Weatherly was one of the OG NCIS cast members who was introduced alongside Harmon in the JAG backdoor pilot before CBS gave the spinoff a series order in 2003. He starred on NCIS for 13 seasons and became a fan-favorite thanks to his flirtatious banter with Ziva David (Cote de Pablo).
But after de Pablo exited the series in season 11, Weatherly says he missed their "great dynamic" and the relationship they had on and off-camera. It wasn't long before the actor realized it was time for him to go, too.
The 'NCIS' alum teased a possible return this past summer
"The badinage and sparring and flirting between [Tony and Ziva] and how they would swing from siblings to near lovers and back to buddies, that was gone," Weatherly explained at the 2016 Television Critics Association's summer press tour. "And then I got to the point where I felt I'd stayed at the party for too long."
Before NCIS season 19 premiered, Weatherly started teasing his possible return to the series via social media. And he did this despite the fact that his own series Bull had been renewed for season 6.
In August, Weatherly tweeted a photo that indicated he was on the set of NCIS for season 19. In the pic, he is looking directly at a camera while wearing a cap and jacket that look remarkably similar to what NCIS agents wear. The caption of the post read, "#ncis Camera is King."
Michael Weatherly teases his return again
Now, Weatherly has done it again. In early November, the 53-year-old shared a photo of a 2013 issue of TV Guide that featured him and Harmon on the cover.
The headline read "NCIS Scoop!" And the outlet's interview with Harmon and Weatherly was about "life after Ziva." In the caption of his post, Weatherly simply wrote, "That time this happened: #ncis."
'NCIS' has a whole new cast in season 19
If Weatherly does make a guest appearance on NCIS this season, he won't recognize most of the team. The only person left in the bullpen who worked with the Very Special Agent is McGee, who Tony affectionately called "Probie."
Dr. Ducky Mallard (David McCollum) also makes occasional appearances as the NCIS historian. But he has retired from his position as a medical examiner. Which is the position he held when DiNozzo was still on the series. That job is now filled by Jimmy Palmer (Brian Dietzen), who DiNozzo used to refer to as "autopsy gremlin."
Without Gibbs or Ziva to come back to, why would Tony show up? Fans will find out if and when Weatherly returns.
New episodes of NCIS air Monday nights on CBS.