'NCIS': Michael Weatherly Just Dropped a Major Hint That Tony DiNozzo is Returning for Season 19
NCIS will return to CBS this fall for season 19. And one former star has just started a rumor that has excited fans. Six seasons after his exit from the popular CBS procedural, could Michael Weatherly be returning as Very Special Agent Tony DiNozzo?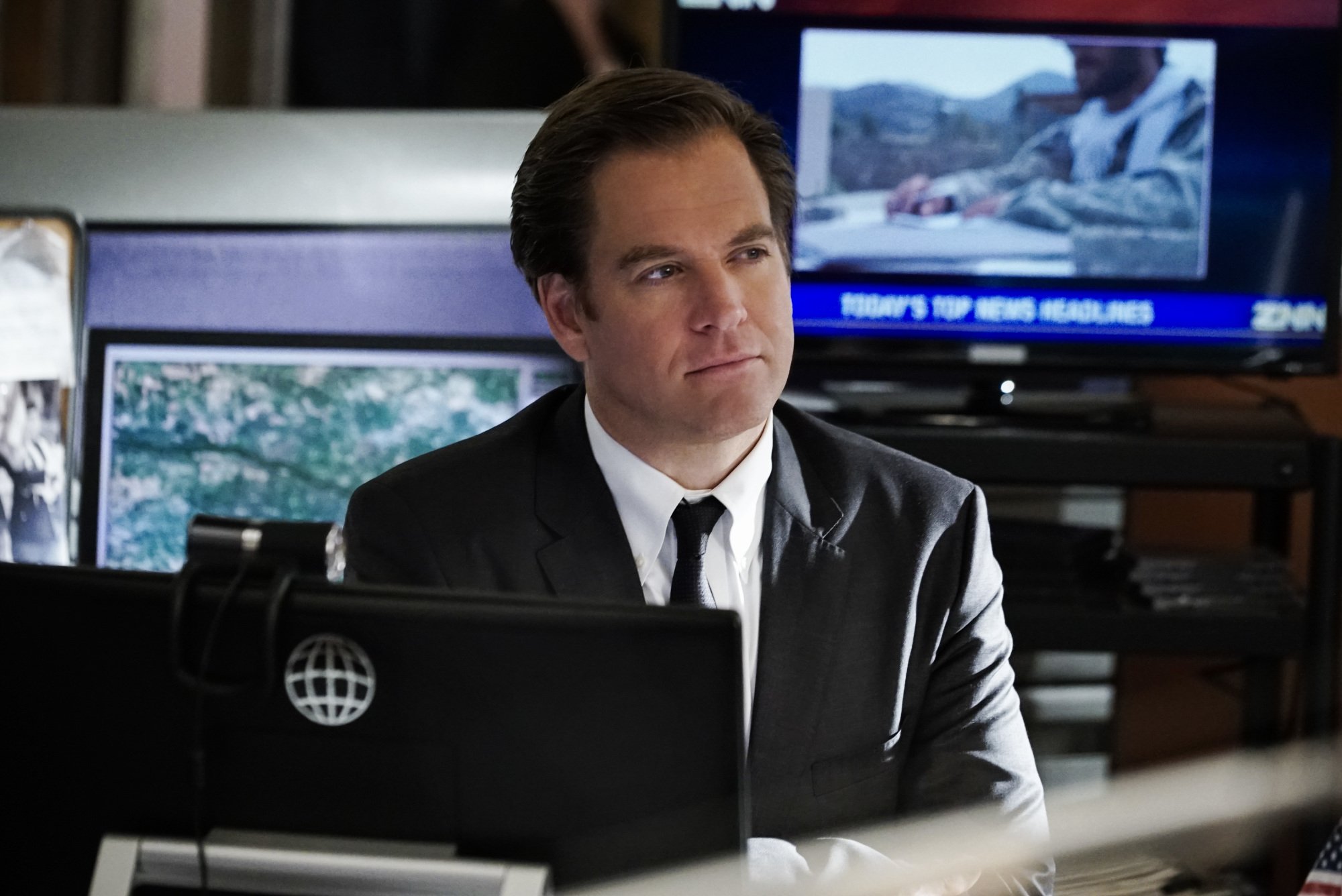 'NCIS' is adding two new full-time cast members in season 19
NCIS fans met NCIS REACT agent Jessica Knight — played by Hawaii Five-0 alum Katrina Law — at the end of season 18. After she lost her entire REACT team in an attack, agent Knight worked with the NCIS team to solve the case.
According to Deadline, Law had an option in her contract to join the NCIS cast as a series regular if CBS renewed the series for season 19. Which is exactly what happened.
Veep alum Gary Cole is also joining NCIS as a series regular in the upcoming season. He will play the role of FBI Agent Alden Park. However, CBS is staying tight-lipped about character specifics.
Michael Weatherly left after season 13
Weatherly was one of the OG NCIS cast members who was introduced in the JAG backdoor pilot before CBS gave the spinoff a series order in 2003. He starred on NCIS for 13 seasons and became a fan-favorite thanks to his flirtatious banter with Ziva David (Cote de Pablo).
But after de Pablo said goodbye to the series in season 11, Weatherly says he missed their "great dynamic" and the relationship they had on and off-camera.
"The badinage and sparring and flirting between [Tony and Ziva] and how they would swing from siblings to near lovers and back to buddies, that was gone," Weatherly explained at the 2016 Television Critics Association's summer press tour. "And then I got to the point where I felt I'd stayed at the party for too long."
The 'NCIS' alum just started a huge rumor
Ever since he left NCIS to star on the series Bull, Weatherly has been teasing his return. Ahead of his exit from the series in 2016, Weatherly said he was open to anything at NCIS because they didn't kill off his character.
"[DiNozzo] will live on in the hearts and minds of the viewers and is embedded in the show," Weatherly said. "I would absolutely be open to anything and everything including things that no one's even thought of yet."
A year later, he said he would "never rule anything out" when it came to NCIS. And in 2018, he tweeted, "I will always be ready to play DiNozzo when the time is right."
Now, Weatherly's latest tweet has started the rumor that he will be back for season 19.
Is Michael Weatherly on the 'NCIS' set?
Weatherly recently tweeted a photo that indicated he was on the set of NCIS for season 19. In the pic, he is looking directly at the camera. The caption reads, "#ncis Camera is King."
Fans also noticed that Weatherly was wearing a cap and jacket that looked remarkably similar to what NCIS agents wear.
Weatherly's alleged presence on the NCIS set came as quite a shock, since CBS has renewed Bull for season 6.
Ziva David surprised fans when she showed up in the season 16 finale
If Weatherly is coming back to NCIS for season 19 for a cameo or a guest-starring story arc, it seems odd that he would tweet about it and ruin the surprise. At the end of season 16, de Pablo shocked fans when she came out of hiding and showed up in the final moments of the finale. Then, she returned in season 17 for a four-episode arc.
When Ziva left NCIS in season 17, she returned to Paris to be with Tony and their daughter Talia. Is it possible all three will be back for season 19? Maybe they will be on the hunt for Mark Harmon's Leroy Jethro Gibbs after his boat explosion? Fans will just have to wait and see.
NCIS season 19 will premiere on Monday, September 20 on CBS.
RELATED: 'NCIS' Insider Teases Mark Harmon's Involvement in the Season 19 Premiere [Photos]