'NCIS:' Michael Weatherly Gets Mistaken For This Famous Hollywood Actor
Former 'NCIS' star Michael Weatherly gets mistaken for this famous Hollywood actor. Get the full story here.
Michael Weatherly – currently leading the cast of Bull – is known worldwide for his career-catalyzing turn as Special Agent Tony DiNozzo in NCIS. From 2003 until 2016, Michael Weatherly portrayed the wise-cracking agent, functioning as Gibbs' second in command and Agent Ziva David's love interest. 
Though Michael Weatherly may boast what many would consider a distinct look (and an easily recognizable face), the dirty blonde charmer with a pearly white smile has been mistaken for another A-lister in the past. So, who does Michael Weatherly look like?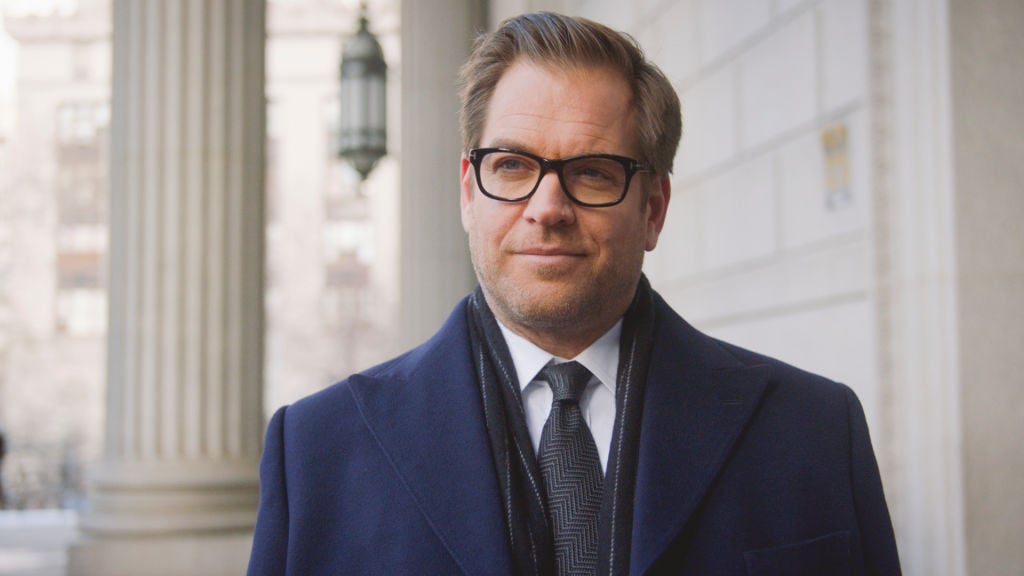 During an interview, as Fame10 explains, Michael Weatherly discussed NCIS, his character on the show, and the time he got a free meal on the basis of mistaken identity. Sometimes it pays to have "one of those faces."
Former 'NCIS' star Michael Weatherly was mistaken for Sean Patrick Flanery
Michael Weatherly was once mistaken for Sean Patrick Flanery at Vancouver's Planet Hollywood– several years before NCIS found its way to the actor's desk. Weatherly stated:
"[It was ] in Planet Hollywood, Vancouver, 1998. And they were like, 'What are you having?' I'm like, 'hamburger, bottle of wine, french fries, calamari, maybe a salad and, can I have a friend come?' Cause I had feeling it was going to be free, and you know what? Thank you, Sean Patrick Flanery. Free lunch."

Fame10 

In 1998, Michael Weatherly wasn't as widely known as he is today. Jag was not the phenomenon its spin-off, NCIS, has proved to be. Furthermore, Weatherly wouldn't come to land Dark Angel, across from Jessica Alba, until 2000. Thus, it should come as no surprise that Weatherly was mistaken for Flanery. Weatherly's celebrity status had not yet hit "plastered across billboards level." However, Flanery was as the height of his career. 
Who is Sean Patrick Flanery: Inside Michael Weatherly's doppelgänger?
Sean Patrick Flanery, now 53 years old, is only two years older than Michael Weatherly, so the aforementioned case of mistaken identity makes sense. Not to mention, Sean Patrick Flanery's career was skyrocketing in the 90s, which is likely why Weatherly managed to land the free lunch.
Sean Patrick Flanery starred in The Young Indiana Jones Chronicles from 1992-1993, before appearing in the critically contentious, yet well-known 1995 film Powder. Flanery's role in Powder likely kickstarted his career, leading to a memorable turn in the 1999 film Boondock Saints. 
While widely known for his starring roles in Boondock Saints and Boondock Saints II, Flanery also appeared in 1997's Suicide Kings, as well as 1999's Simply Irresistible and Body Shots. The 90s were a great time for Flanery. Though his career has since slowed down a bit, Flanery's star status got Weatherly a free meal a couple of decades back. 
Whether Michael Weatherly still gets mistaken for Sean Patrick Flannery is unknown; however, beyond basic features, the two do not boast many physical similarities. Their bone structures are quite different, and Weatherly rocks a more innocent look; and, in most pictures, Flanery's got some sort of piercing gaze going on. Who knows, maybe Flanery gets mistaken for Dinozzo…we mean Weatherly.