Was 'NCIS' Star Michael Weatherly Ever in a Movie?
Was former NCIS star Michael Weatherly ever in a movie? Here's everything Showbiz Cheat Sheet knows.
Michael Weatherly's acting career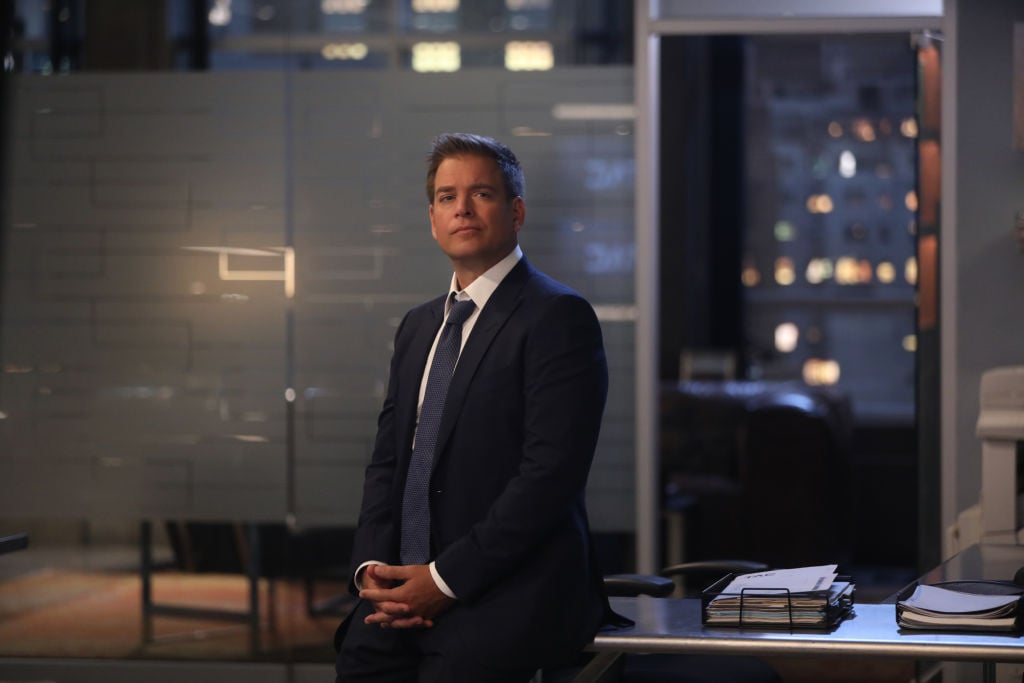 Before joining the NCIS cast as Special Agent Tony DiNozzo, Weatherly was a soap star. His daytime drama debut was in a 1991 episode of Guiding Light. He played the role of a preppy killer. After that, in 1992, Weatherly starred in 15 episodes of Loving. He played the role of Cooper Alden.
Weatherly once told Chicago Tribune soap operas seemed more like cartoons to him. "Am I contributing to moral decay by being on a soap?" said Weatherly. "I can't take them that seriously. Soaps are like comics, cartoons," he continued. Weatherly was in a few movies before his television acting career took off. Here's a rundown of some of his films.
Meet Wally Sparks (1997)
Weatherly made his film debut in the 1997 movie Meet Wally Sparks, alongside the late comedian Rodney Dangerfield. He played the role of Dean Sparks, Wally's son. In the film, Weatherly's character is a musician who is trying to get his band off the ground.
The Last Days of Disco (1998)
The following year, Weatherly appeared in his second movie, The Last Days of Disco, alongside Chloë Sevigny and Kate Beckinsale. He played the role of Hap. The film is about college graduates and their relationships during the 1980s New York City disco era. The Last Days of Disco is now part of the Metropolitan Museum of Modern Art's movie collection.
Winding Roads (1999)
Weatherly played the role of Mick Simons in the 1999 film Winding Roads opposite model and actress Rachel Hunter. In the film, they played a couple going through a bitter divorce. Mick desperately wants the divorce, but his wife, Kelly Simons, is fighting hard for them to stay together. At one point, Kelly becomes so upset about their situation that she overdoses on pills.
Gun Shy (2000)
In 2000, Weatherly played the character Dave Juniper in the film Gun Shy, starring Sandra Bullock and Liam Neeson. Critics weren't impressed with the movie. It scored just 24% on the Rotten Tomatoes meter and received an audience score of 36%. Rotten Tomatoes reviewers were tough, declaring, "Even Liam Neeson and Sandra Bullock cannot save this failure."
The Specials (2000)
After Gun Shy, Weatherly went on to appear in the 2000 film The Specials. He played the role of Verdict alongside actors Rob Lowe, Jordan Ladd, Melissa Joan Hart, and Jamie Kennedy. The film received a Rotten Tomatoes score of 47% and an audience score of 56%.
The Hitmen Diaries (2009)
In The Hitman Diaries, Weatherly played the lead character Danny Valentine. In this film mob boss Charlie Valentine (Raymond J. Barry) tries to carry out one last heist before he retires. However, the heist doesn't go well, so he goes on the run and asks for help from his son Danny (Michael Weatherly).
Read more: Michael Weatherly or Mark Harmon: Which 'NCIS' Star Has the Higher Net Worth?
Follow Sheiresa @SheiresaNgo