'NCIS:' Michael Weatherly's Favorite Ziva & Tony Storyline Revealed
Michael Weatherly reveals his favorite Ziva and Tony storyline from 'NCIS.' His answer is quite humorous, as you would expect.
Though Michael Weatherly currently leads the CBS hit show Bull, he is widely recognized for his turn in NCIS as Special Agent Tony DiNozzo. DiNozzo – with humor and heart – found his way into viewers' hearts as Gibbs' wisecracking second in command. 
In NCIS, Michael Weatherly's Tony and Cote de Pablo's Ziva David boasted one of TV's most famous slow-boiling romances, as the will-they-wont-they nature of their dynamic kept fans on edge for nine suspenseful seasons.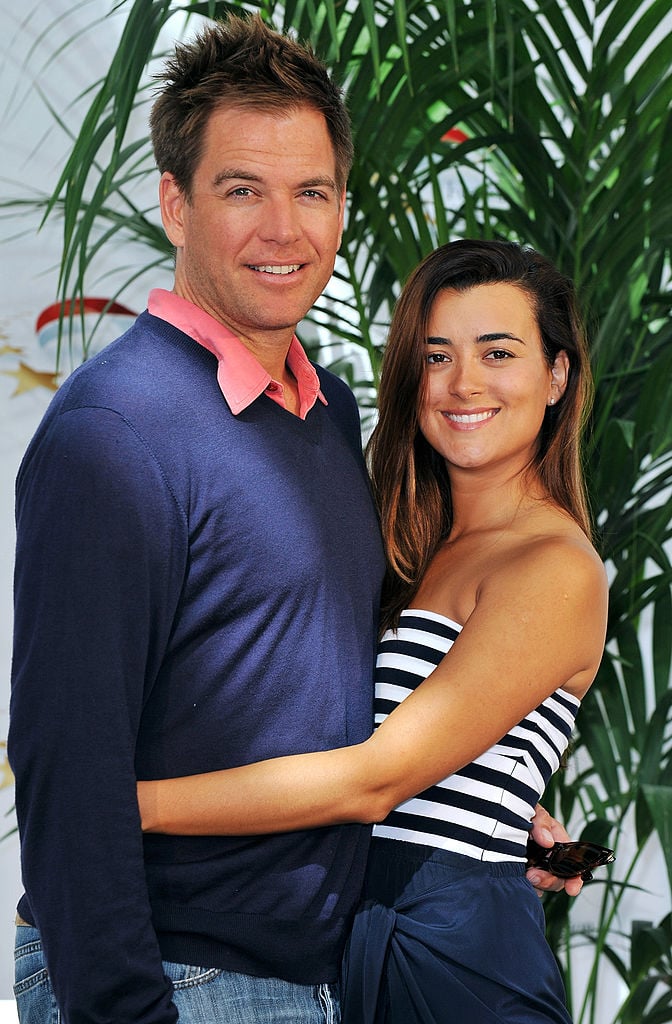 Michael Weatherly and Cote de Pablo's on-screen chemistry was so steamy that many fans thought they were engaging in a secret affair behind the scenes. However, such rumors were squelched as quickly as they surfaced, and Cote de Pablo was in a long-term relationship with Diego Serrano while in NCIS. 
During an interview with Extra TV, Michael Weatherly discusses his role in NCIS, and Tony's relationship with Ziva David. He even revealed his favorite storyline involving the two, which – to no one's surprise – was a quite humorous (in a darkly comic fashion) choice. 
Michael Weatherly on his favorite "Tiva" storyline from 'NCIS'
Extra TV asked Michael Weatherly, "What about your favorite storyline or scene that you ever had with (Ziva)?" Weatherly responded:
"Well, you know, at the end of season six, she had a boyfriend. And so, I shot him. I think that's when you know you're really interested in someone."
Michael Weatherly – in a manner similar to the character he is famous for portraying – always find room for a joke. However, knowing that Michael Weatherly is defined by his funny bone – an often sarcastic, witty, and slightly dark bone at that – his response seems painfully honest. What other narrative would Weatherly consider "his favorite;" what beats killing Ziva's love interest?
Weatherly goes onto joke that life after Ziva included a lot of "comfort eating" for Tony; however, "life after Ziva" also included some high-stakes action, as fans of the series can remember. de Pablo left a few seasons before Weatherly, which led to quite the compelling narrative arc for DiNozzo; however, Weatherly followed his co-star out the door a few seasons later in 2016. 
Now that Cote de Pablo has returned to NCIS, reprising her career-catalyzing role as Ziva David, will Michael Weatherly reprise his role as Tony and bring NCIS back to its glory days? 
How about an 'NCIS' spin-off about Ziva and Tony starring Cote de Pablo and Michael Weatherly?
Given that Michael Weatherly is currently busy with Bull, anything beyond a cameo in the upcoming season of NCIS seems unlikely; however, we have reasons to believe that he may appear at the end of the season. 
Michael Weatherly recently faced some bad PR, following Bull co-stars Eliza Dukshu's harassment allegations, and the subsequent $9.5 million settlement that transpired. Thus, some of his former admirers are not thrilled with him at the moment. Returning to the most-watched show on TV, and to a beloved character may be a wise move for Weatherly at this time.
Narratively, it seems weak for the NCIS writers to devise a storyline that does not involve Ziva and Tony reuniting, and bringing their family together once more. Maybe, just maybe, Bull will end after three seasons, Tony will appear at the end of NCIS season seventeen, and de Pablo and Weatherly will walk into  a "Tiva" spin-off series, as such a move would be wise for Weatherly right about now, and Cote de Pablo could use the acting gig.