'NCIS' 'Might Look At' Making Mark Harmon's Exit Even More Permanent in Season 20 Says CBS Prez
NCIS star Mark Harmon exited the series last fall in Season 19, Episode 4 "Great Wide Open." Prior to his departure, Harmon had played Leroy Jethro Gibbs since 2003 when the character was first introduced on the series JAG.
For many fans, Harmon is NCIS and vice versa. Many held out hope that he would return — especially since he remained in the opening credits throughout season 19. But according to CBS Entertainment president Kelly Kahl, they are considering making Harmon's exit more permanent in season 20.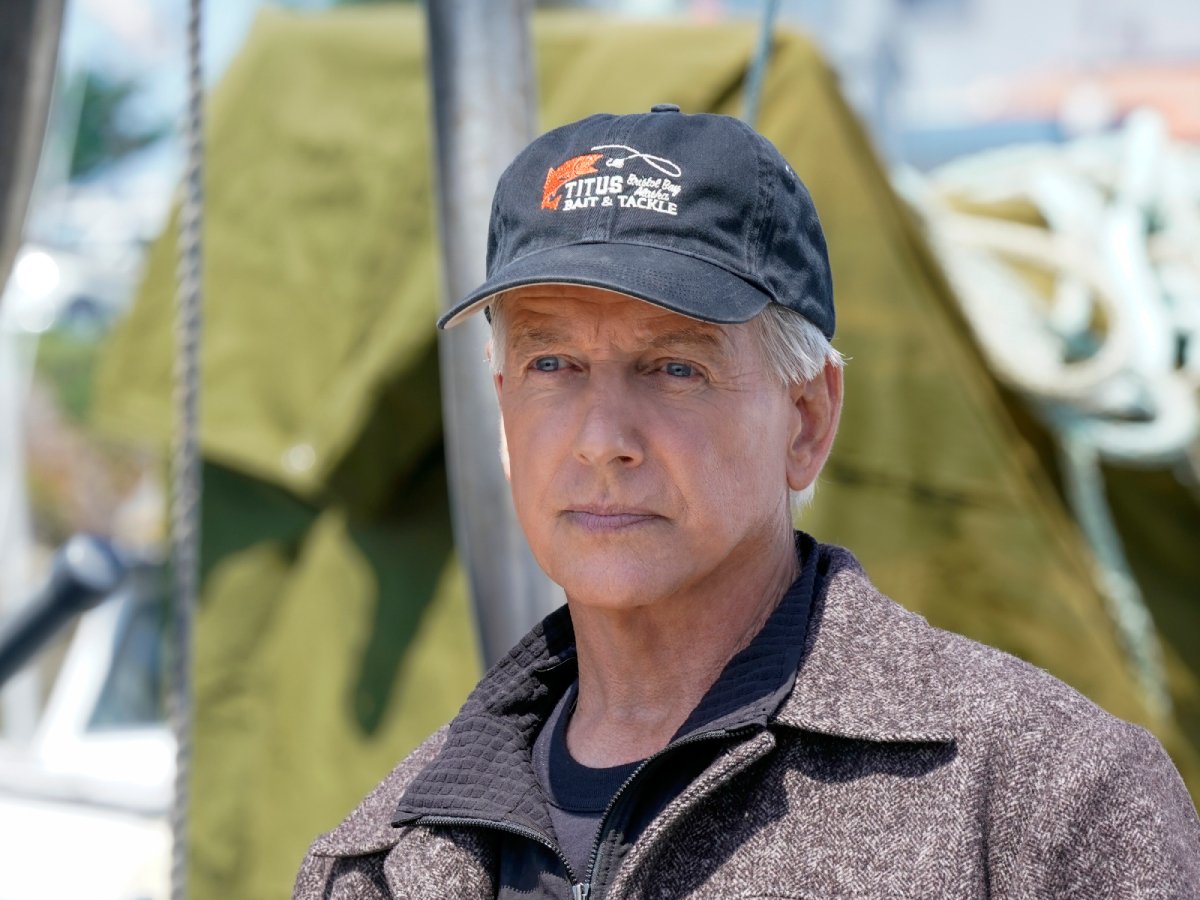 CBS prez says they 'might look at' making Mark Harmon's 'NCIS' exit even more permanent
There were a lot of changes at NCIS during season 19. In addition to Harmon's surprise exit in episode 4, the series welcomed two new actors to the regular cast — Gary Cole's Agent Alden Parker and Katrina Law's Agent Jessica Knight.
Cole's character essentially came in as Gibbs' replacement, but Harmon remained as the lead in the opening credits throughout season 19. He's also stayed on as an executive producer of the procedural.
RELATED: How Mark Harmon Is Still a Part of 'NCIS' Even After Leroy Jethro Gibb's Exit
But according to CBS Entertainment president Kelly Kahl, Harmon's continued presence in the opening credits happened because season 19 was a "transition year." Kahl told TVLine that with the renewal of NCIS for season 20, removing Harmon from the opening is "something we might look at going forward."
There are 'no plans' for Mark Harmon's return
Kahl explained that there are currently "no plans" at this time for Harmon to return to NCIS as Gibbs. However, that could easily change in future seasons.
"Everyone is aware that the door is open if he ever wants to pop in for an episode, or multiple episodes," Kahl said.
RELATED: 'NCIS': How Mark Harmon Turned a Guest Appearance on 'JAG' Into 1 of the Most Powerful Franchises on TV
Executive producer Steven D. Binder echoed that sentiment when he told TV Insider that "there's always headspace for [Harmon] to come back."
"It just has to be the right story, I think, to get him excited about it and to get us excited about it," Binder explained. "It's a card to play, and I don't think we want to play it cheaply. I think when we do play it, it really needs to be the right thing."
The 'NCIS' showrunner will make the decision about the opening credits this summer
Binder also spoke about Harmon remaining in the opening credits, and he said it was possible he would stay there for the life of the series like David McCallum (Ducky Mallard) who appears in a handful of episodes each season. But, that decision has yet to be made.
"Those are things that we have not sorted out quite yet, so the answer is we will wait and see. That was a function of the fact that we, although the season's [ended] and Mark will not have appeared in any more episodes, that was not anything that was a decided thing, so he remained in the credits because we didn't kill him," Binder revealed.
"I'll have a more definitive answer for that once we actually have to build the title sequence, because that's really our deadline, and we don't do that until July, August."
NCIS will return to CBS for season 20 this fall.
RELATED: 'NCIS' Stars Confirm What Fans Have Long Suspected About Working With Mark Harmon