'NCIS': Phineas Returns to the Show
NCIS boss Gibbs will reunite with his old neighbor, Phineas.
NCIS will welcome back an old friend. If you've been missing Gibbs' neighbor Phineas, you'll be in for a treat. The young boy is set to make a guest appearance on the show. Here's a preview of what you can expect for the next NCIS episode.
A stolen laptop leads the 'NCIS' team back to Phineas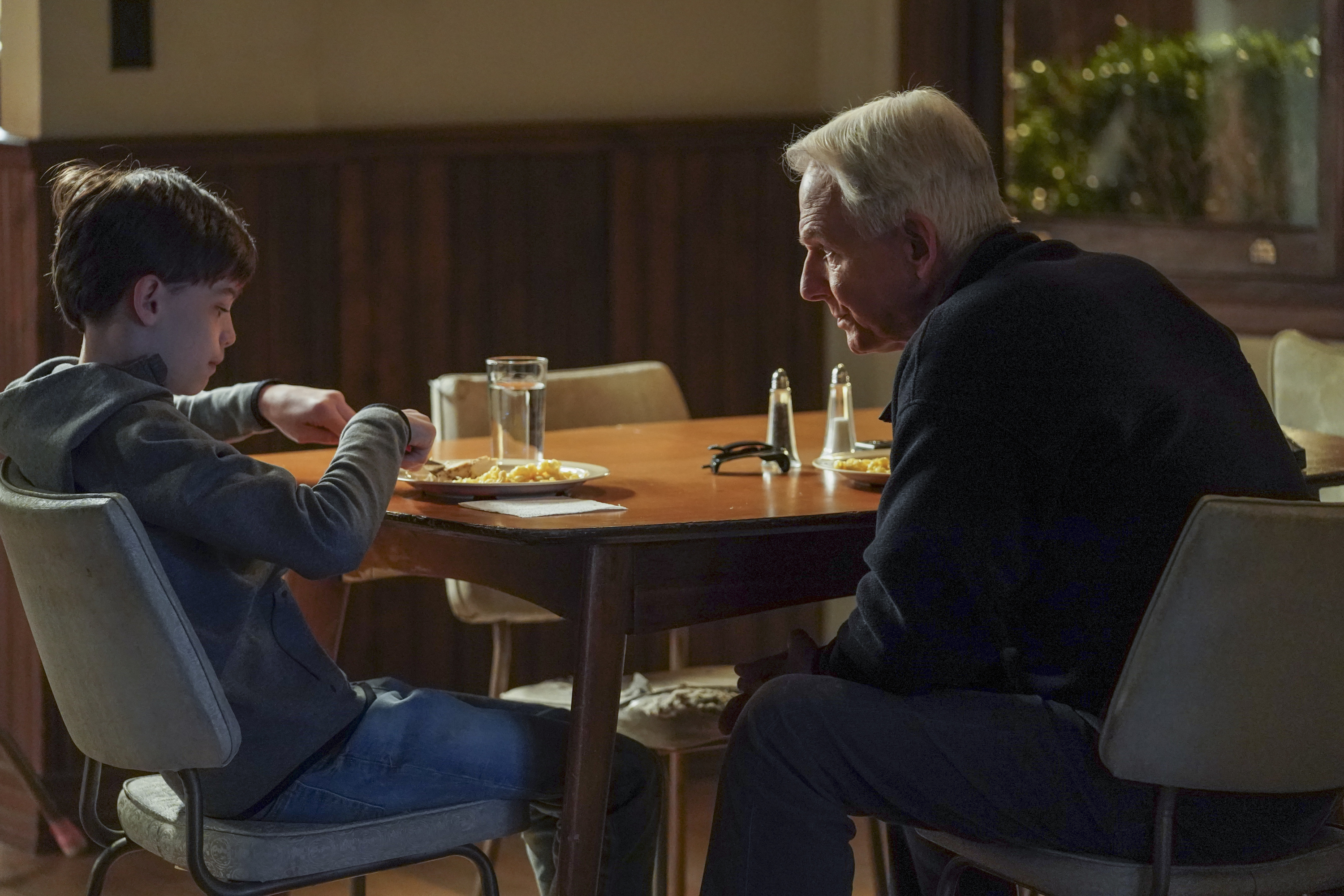 During NCIS Season 18 Episode 14 (titled "Unseen Improvements"), the team traces a solen laptop back to the uncle of Phineas. The boy has history with Gibbs, who used to babysit him while his mother was away.
Phineas used to live next door to Gibbs, and they formed a bond that became like father and son. During an episode 14 sneak peak, Gibbs and Phineas are sharing a meal together. It looks like they will get a chance to catch up on old times.
Phineas on 'NCIS'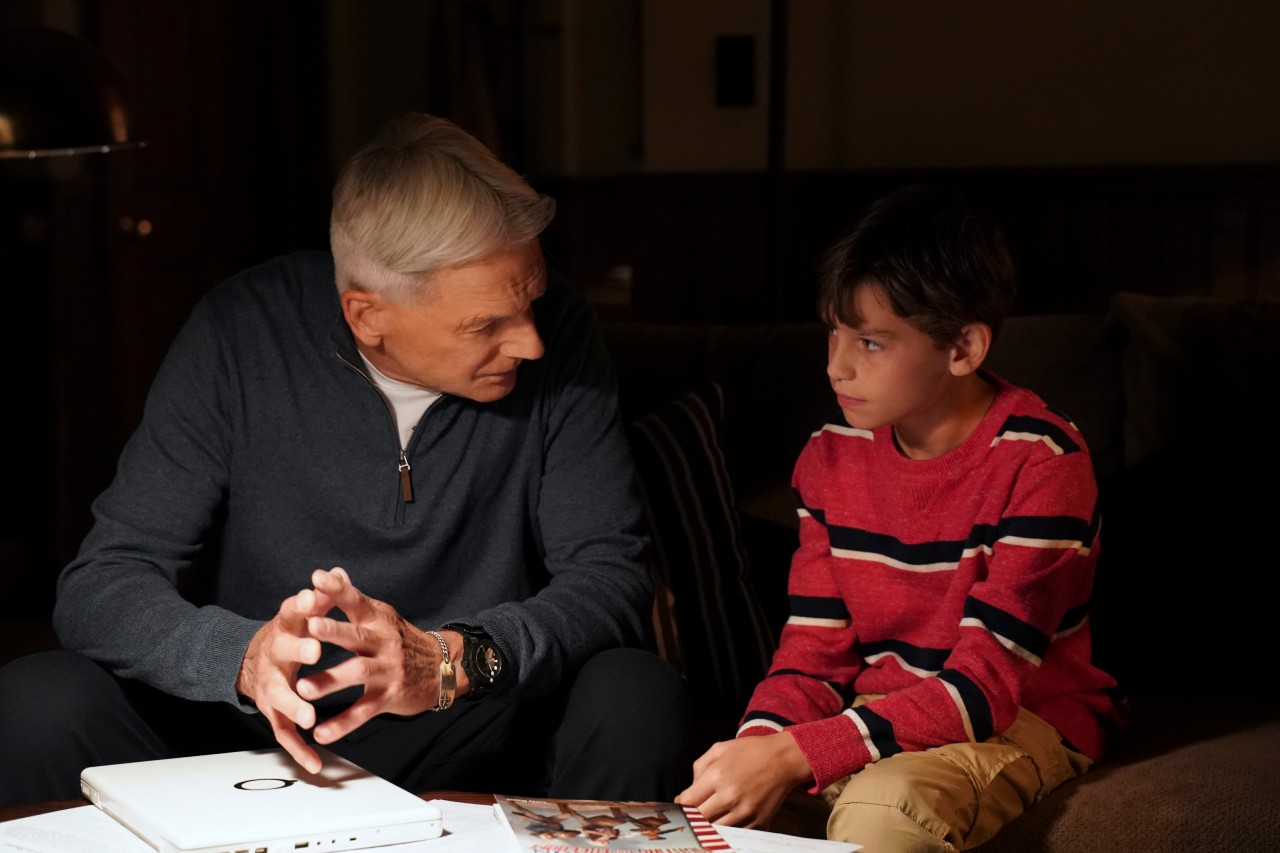 Phineas was first introduced during NCIS Season 17 Episode 5 (titled "Wide Awake"). His mother, Sahar, moved next door to Gibbs so she could spy on him and get to Ziva (Cote de Pablo). She pretended to be a woman named Sarah so she could gain Gibbs' trust. He would babysit Phineas now and then, and they grew close.
Unfortunately, Sarah turned out to be a killer. Gibbs had no choice but to kill her first so he could protect Ziva during what could have been a fatal end for Ziva. Watch NCIS Season 17 Episode 10 if you want more of the back story.
Who plays Phineas on 'NCIS'?
Phineas is played by Jack Fisher. One of his early acting roles was in the television series American Horror Story. He played the role of Albert in a 2015 episode titled "Devil's Night." After that, Fisher appeared in a 2017 episode of Stitchers titled "Paternis."
Fisher appeared in another NCIS show. In 2017, he was in NCIS: Los Angeles Season 9 Episode 9 (titled "Fool Me Twice"), in which he played the character Peter. In this episode, Callen's ex-girlfriend, CIA agent Joelle Taylor, escapes a group of kidnappers. Afterward she seeks help from Callen (Chris O'Donnell) and the LA team.
From 2019 to 2020, Fisher had a recurring role in Kid Cosmic. He played The Kid for nine episodes. In 2021, he played young Joe in an episode of You (titled "And They Lived Happily Ever After"). His other acting roles include appearances in The Conners, DC's Legends of Tomorrow, and the television movie Hidden In Plain Sight. Next, he's set to appear in The Adventures of Bunny Bravo.
Who played Sahar on 'NCIS'?
Louise Barnes played Sahar. One of her early acting roles was in a 1991 episode of the TV series Egoli: Place of Gold. After that, she appeared in the TV series Where the Angels Tread. Barnes then played Celia in the 2003 movie Hoodlum & Sun.
From 2006 to 2007, Barnes was the character Jocelyn Del Rossi on the series Jozi-H. Shen then played Miranda Barlow on the series Black Sails. Her other television roles include appearances on Jane the Virgin, Outsiders, and Reprisal.
Follow Sheiresa Ngo on Twitter.