'NCIS': The Real Reason Gibb's Wears a Bracelet and 5 Other Little Known Facts About the Team
NCIS has been on CBS for 18 seasons and has aired more than 400 episodes. Mark Harmon has played team leader Leroy Jethro Gibbs since the beginning. But he hasn't been the easiest character to figure out.
Early on, Gibbs was an enigma to both his team and the audience. He's still a bit of a mystery to this day. But there are some details about the character that have been briefly touched on — only to quickly be forgotten. Here are some little known facts about Gibbs and his team.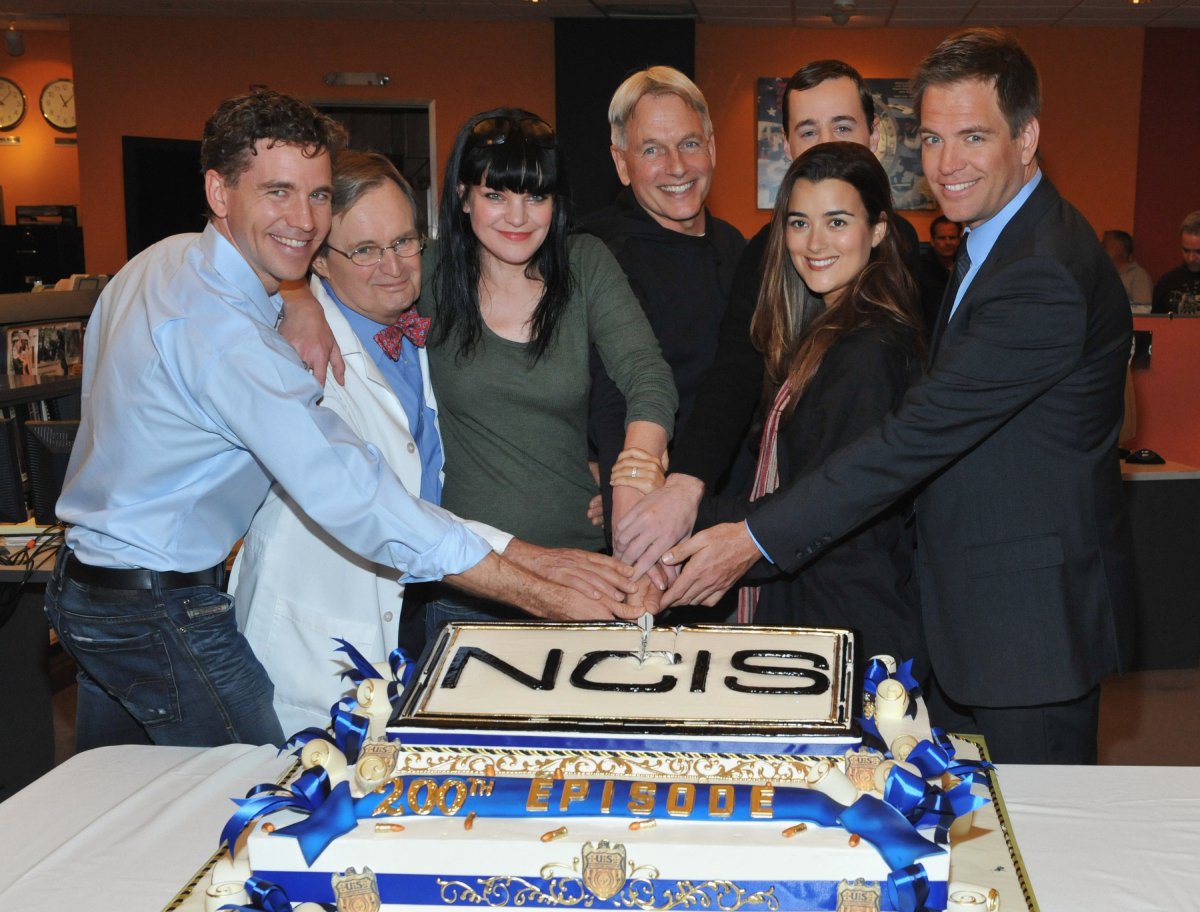 6. The 'NCIS' star wears a bracelet to honor his dad
Fans have noticed over the years that Gibbs wears a medical bracelet on NCIS. But, there's never been any mention as to why the character would need to wear one. As it turns out, the bracelet has nothing to do with Gibbs, but rather with Harmon.
The bracelet belonged to Harmon's father, who died on March 15, 1990. Harmon wears it to honor his memory.
5. Gibbs can speak multiple languages
Gibbs is a man of few words, and those words can come in multiple languages. In season 1, it was revealed that Gibbs could speak Mandarin when he interpreted a suspect's tattoo.
In season 2, he was helping to solve the case of a World War II veteran who served in Japan. That's when Gibbs revealed he could speak Japanese.
Gibbs can also speak Russian, as revealed in season 4. And he's fluent in American Sign Language, too.
4. Gibbs has been engaged 5 times, married 4 times, and divorced 3 times
As the Special Agent in Charge at NCIS, Gibbs appears to be married to his work. But when it comes to his backstory, the character has had a number of ladies in his life.
Gibbs' first wife Shannon was his true love, and they had a daughter named Kelly. However, Shannon and Kelly were killed in a car accident when a drug dealer shot the escort who was driving them.
RELATED: 'NCIS': How Mark Harmon Turned a Guest Appearance on 'JAG' Into 1 of the Most Powerful Franchises on TV
Gibbs' second wife (first ex-wife) was Diane Sterling, who also married Tobias Fornell. His third wife (second ex-wife) was Rebecca Chase. They divorced because she was unfaithful, and she ended up marrying the man she cheated on Gibbs with. His fourth wife (third ex-wife) was Stephanie Flynn, who lived with Gibbs during his service in Moscow.
Finally, it was revealed in season 16 that Gibbs had been engaged a fifth time. But his fiancée, Ellen Wallace, was killed the night before the 9/11 attack.
3. The 'NCIS' lead character was named after his dad's best friend
The name "Leroy Jethro" isn't a common one. So, where did Gibbs get his name? It was revealed in season 5 that he was named after his dad Jackson's best friend.
Leroy Jethro Moore was Jackson Gibbs' business partner at the Stillwater General Store. They first met while working in the coal mines, and both served as Marines in World War II.
2. Mark Harmon accidentally created the Gibbs' 'signature slap'
For 13 seasons, Gibbs would frequently slap the back of Tony DiNozzo's (Michael Weatherly) head. It happens when Gibbs deems his behavior distracting or idiotic.
After DiNozzo's exit, Tim McGee (Sean Murray) has occasionally received a slap. But, that wasn't a character trait that the writers originally gave Gibbs.
Showrunners decided to incorporate the habit into his character after Harmon smacked Weatherly in the back of the head during a take early on in the first season.
1. The 'NCIS' fan-favorite was awarded a purple heart
NCIS fans know that Gibbs had quite the career as a Marine before working with the Naval Criminal Investigative Service. In season 3, fans found out some details about his service when Gibbs fell into a coma while working a case.
Then-NCIS director Jenny Shepard (Lauren Holly) informed DiNozzo that Gibbs had been injured in Desert Storm. Due to that injury, Gibbs earned a Purple Heart.
NCIS airs Tuesdays on CBS.