'NCIS' Says Goodbye to Mark Harmon
Mark Harmon left NCIS. Here's how he made his exit as Leroy Jethro Gibbs.
NCIS boss Gibbs—and Mark Harmon—are leaving for good. After 25 years on the job, Leroy Jethro Gibbs is giving up his role as special agent in charge. Here's a look back on Harmon's last NCIS episode.
What happened during 'NCIS' Season 19 Episode 4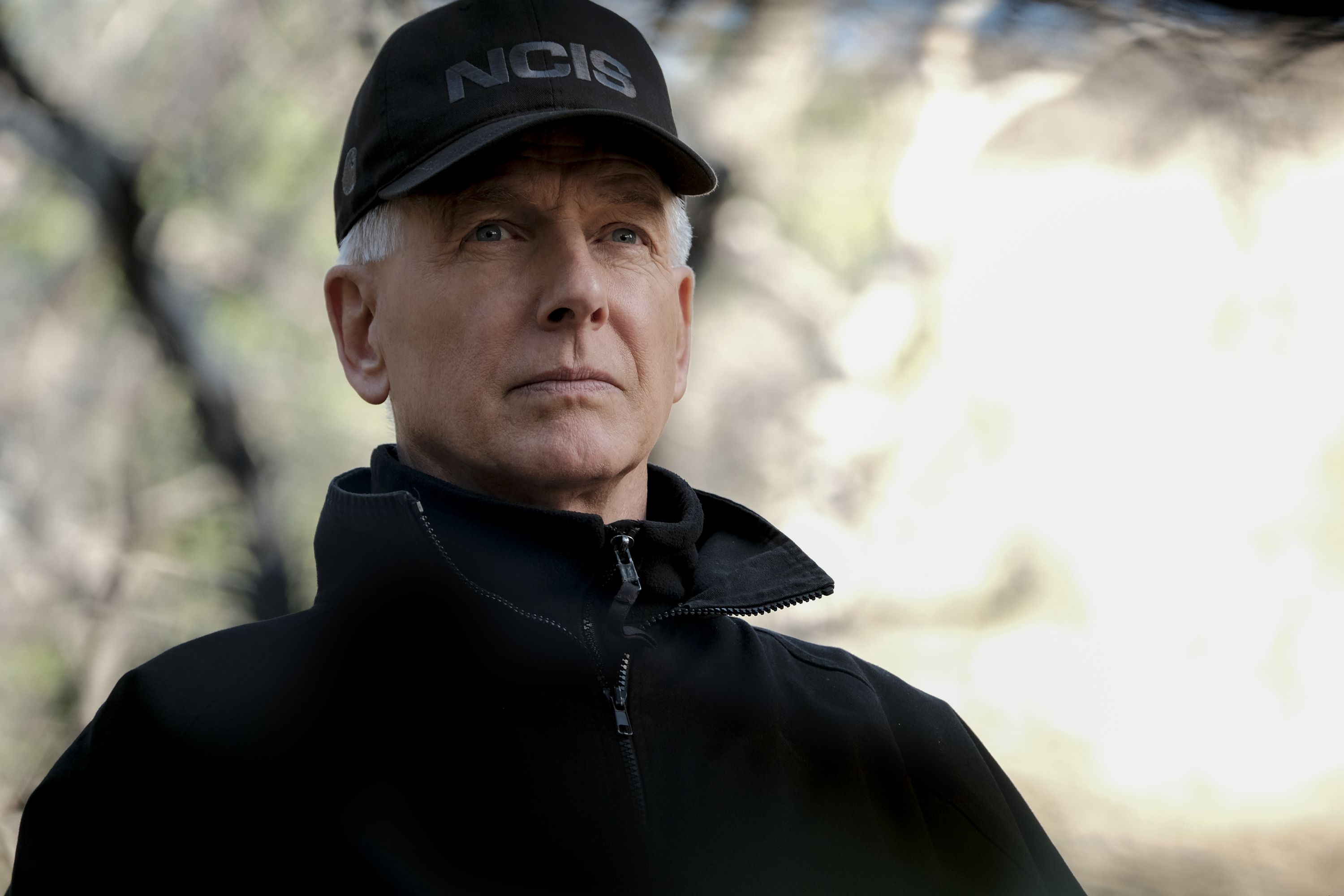 NCIS Season 19 Episode 4 (titled "Great Wide Open") starts with FBI Agent Alden Parker looking for Gibbs. One of the agents declares she has a warrant for Gibbs' arrest. Parker gets down to the basement and realizes Gibbs isn't home. He has apparently vanished. Parker calls McGee, but he claims he doesn't know where Gibbs is.
When Gibbs appears, McGee (Sean Murray) tells him Parker is looking for him. What Parker doesn't realize is that Gibbs is with McGee in Alaska. Gibbs followed Paul Lemere's lead and went to check out Naktok Bay. His goal is to find out who hired Lemere and close the case on a string of mysterious killings that seem to be linked to a company called Sonova.
Before Gibbs' Alaska trip, Director Vance (Rocky Carroll) meets him at a diner. Vance knows about Gibbs' trip, so he gives him a satellite phone. Gibbs then dumps his work phone into a cup of coffee and thanks Vance for everything. At that point, it's clear Gibbs won't be returning to NCIS.
Ducky and Gibbs have a heart-to-heart
During another scene, Ducky (David McCallum) stops by Gibbs' home. He tells him he's concerned about him. Considering everything Gibbs has been through over the last couple of months (most notably the blowing up of his boat), Ducky has reason to be concerned.
At first, Gibbs says there's nothing to worry about, but then he shares that he's going through a rough patch. "You're right," says Gibbs. "Lately, I've been searching. I don't know what I'm looking for. I know being alone without the job, that was hard."
Ducky tells him to come back to NCIS, but Gibbs replies, "That's even harder." Ducky offers him a ride, but he tells him he already has a ride. Gibbs then hugs Ducky and tells him how much he appreciates him. The look in Ducky's eyes conveys that he knows it will be a long time before he sees Gibbs again.
Gibbs and Torres (Wilmer Valderrama) also have a heart-to-heart. While Torres is driving him to the airport, they talk about how things are going. Gibbs tells Torres he's a good agent and a good man. However, he warns him against becoming consumed by the job. "Don't let this job become all there is," says Gibbs. "Take care of you. Now."
Gibbs and McGee are on the job
One of the victims, Libby Alonak, was the key to solving the case. The team discovered Libby wrote a tell-all about Sonova and their plans to dig a mine that could put Alaska's ecosystem in danger. However, she was killed before the article was published. Three other people who could have put the mine at risk were also killed. With Kasie, Torres, and the rest of the team's help, they discover Sonova's CEO and her partner were responsible for the killings.
Gibbs leaves NCIS
Parker eventually finds Gibbs. When McGee asks what's going on, Parker tells him he's arresting a fugitive, reminding him that Gibbs took a government vehicle and kidnapped a suspect. However, Gibbs convinces Parker to let him finish the investigation before taking him into custody.
Parker later has a change of heart and lets Gibbs go. He tells McGee and Gibbs he changed his mind after talking to an FBI colleague–Tobias Fornell.
Vance gives Agent Knight (Katrina Law) and Torres an update on Gibbs. Much to Torres' dismay, he tells them Gibbs won't be coming back to NCIS. When Torres asks Vance if he can talk to Gibbs and convince him to take his badge back, he simply says, "I already tried. He doesn't want it."
Toward the end of the episode, the plane arrives for Gibbs and McGee. When McGee asks Gibbs if he needs help loading his gear, he tells him he doesn't have plans to go back to work or home. He's staying in Alaska. He tells McGee he finally has a sense of peace he hasn't had since his wife and daughter died.
Gibbs hugs McGee and tells him he loves him. After exchanging a few more words, McGee walks away and boards the plane.
Follow Sheiresa Ngo on Twitter.