'NCIS' Season 18: The Hits Just Keep on Coming — Why Is Mark Harmon's Leroy Gibbs in Handcuffs?
Season 18 has been a rough one for the team at NCIS. In just the first nine episodes, there's already been two deaths, a major character exit, and a life-threatening injury. 
In a clip from an upcoming episode, it appears that the hits will just keep on coming. Why is Mark Harmon's Leroy Gibbs in handcuffs?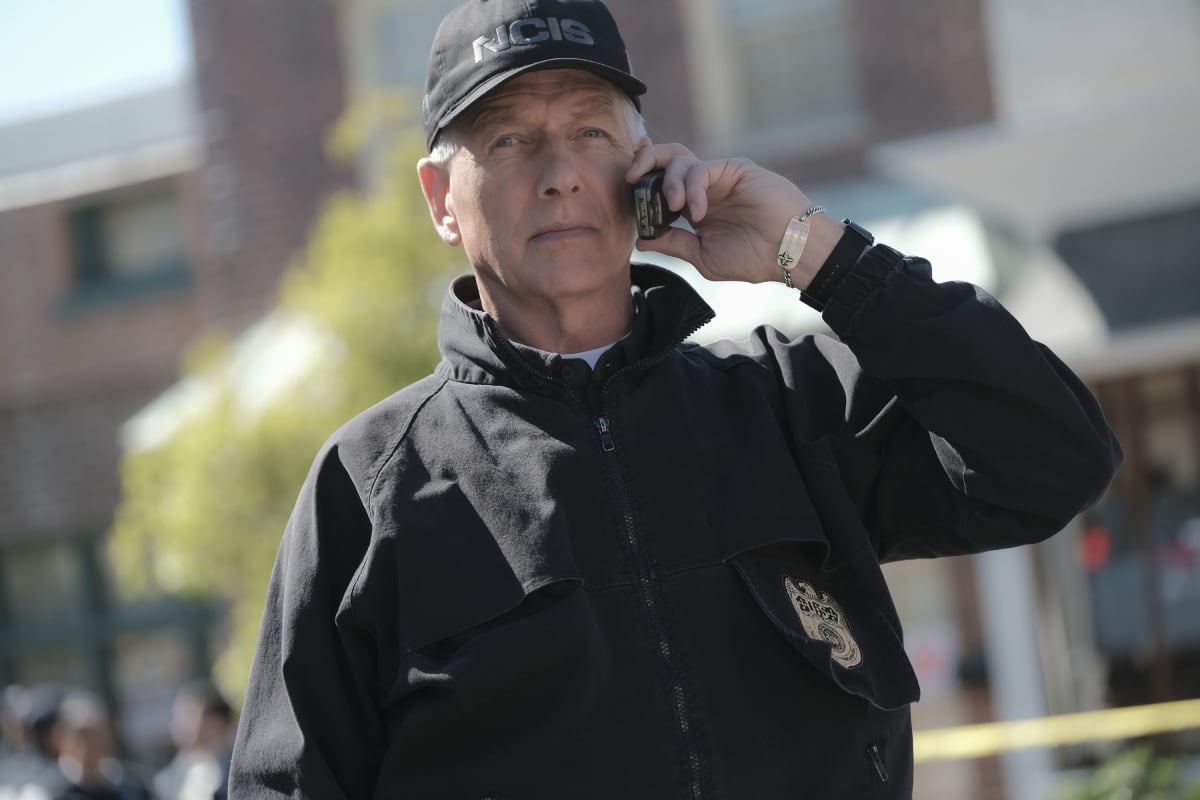 'NCIS' lost a character due to COVID
One of the major gut punches from season 18 happened during episode 7 "The First Day" when Dr. Jimmy Palmer (Brian Dietzen) lost his wife Breena (Michelle Pierce) to COVID. Because he couldn't say goodbye due to pandemic restrictions, Palmer wrote a letter to his wife and read it out loud to the NCIS team.
Two episodes later – in episode 9 titled "Winter Chill" – the show surprised fans with a heart-wrenching twist. After Gibbs' good friend and ex-FBI agent Tobias Fornell (Joe Spano) reveals his plan to move to Costa Rica, his daughter Emily (Juliette Angelo) dies after a battle with addiction and a relapse.
Maria Bello left after episode 8
In addition to two character deaths, NCIS has also said goodbye to a member of their team. In episode 8 "True Believer," Maria Bello's Jack Sloane said goodbye after three seasons. Bello announced ahead of season 18 that she was leaving the CBS procedural. For her character's exit, the forensic psychologist stayed in Afghanistan to continue a friend's work after her murder.
Fans finally got to see a kiss between Gibbs and Sloane after years of will they/won't they tension. But a goodbye kiss was it for the shipped couple after a long, slow-burn relationship.
'NCIS' season 18 began with Gibbs shooting McGee
Before the tragic events of mid-season, NCIS started season 18 off with a bang with an explosive cold open. In the first scene of the season, fans saw Gibbs shoot McGee (Sean Murray) not once, but twice.
It was later revealed in episode 5 "Head of the Snake" that Gibbs was shooting McGee in order to save his life. McGee was approaching a plane with a bomb on board. There was also the possibility that Bishop (Emily Wickersham) was also on the plane.
Luckily, everyone lived and McGee and Gibbs were eventually able to clear things up between them. Still, they had a heartbreaking moment in McGee's hospital room when they realized that he could have just as easily died.
Is more tragedy coming?
NCIS is barely halfway through season 18, which means more tragedy could be on its way. Considering how things have gone so far, fans are starting to expect it. And a clip from the upcoming episode "Watchdog" isn't helping.
In the promo for the March 16 episode, Gibbs appears to be on the other side of the law when he's taken away in handcuffs. According to TV Insider, the reason involves a case that is once again tugging at your heartstrings.
A new episode of 'NCIS' features a character fans haven't seen since season 11
In the upcoming episode, fans will see the return of NCIS Inspector General Eugene Coyle (Hugo Armstrong). This is the first time he's appeared on the CBS drama since the season 11 episode "Dressed to Kill."
In the episode preview, it's this long-lost character who takes Gibbs into custody and puts him in handcuffs. What's going on, exactly? It's not clear just yet, as the episode logline doesn't give much away.
"NCIS uncovers a secret dog fighting ring, which leads to an unexpected move by one of the team members," the episode description reads. And in the 20-second promo, a doctor hopes "someone pays for this."
Fans will find out exactly what "this" is when the next episode of NCIS airs Tuesday, March 16 on CBS.