'NCIS' Insider Teases Mark Harmon's Involvement in the Season 19 Premiere [Photos]
NCIS will be back this fall for season 19, but the CBS procedural will look a bit different. Star and executive producer Mark Harmon (Leroy Jethro Gibbs) will be stepping back and taking a reduced role. There will also be two new actors joining the series. And most likely, the NCIS team will get a new leader.
Gibbs' future is unclear — especially after the cliffhanger in the explosive season 18 finale. But two new photos from the set tease that Harmon will be involved in the season 19 premiere.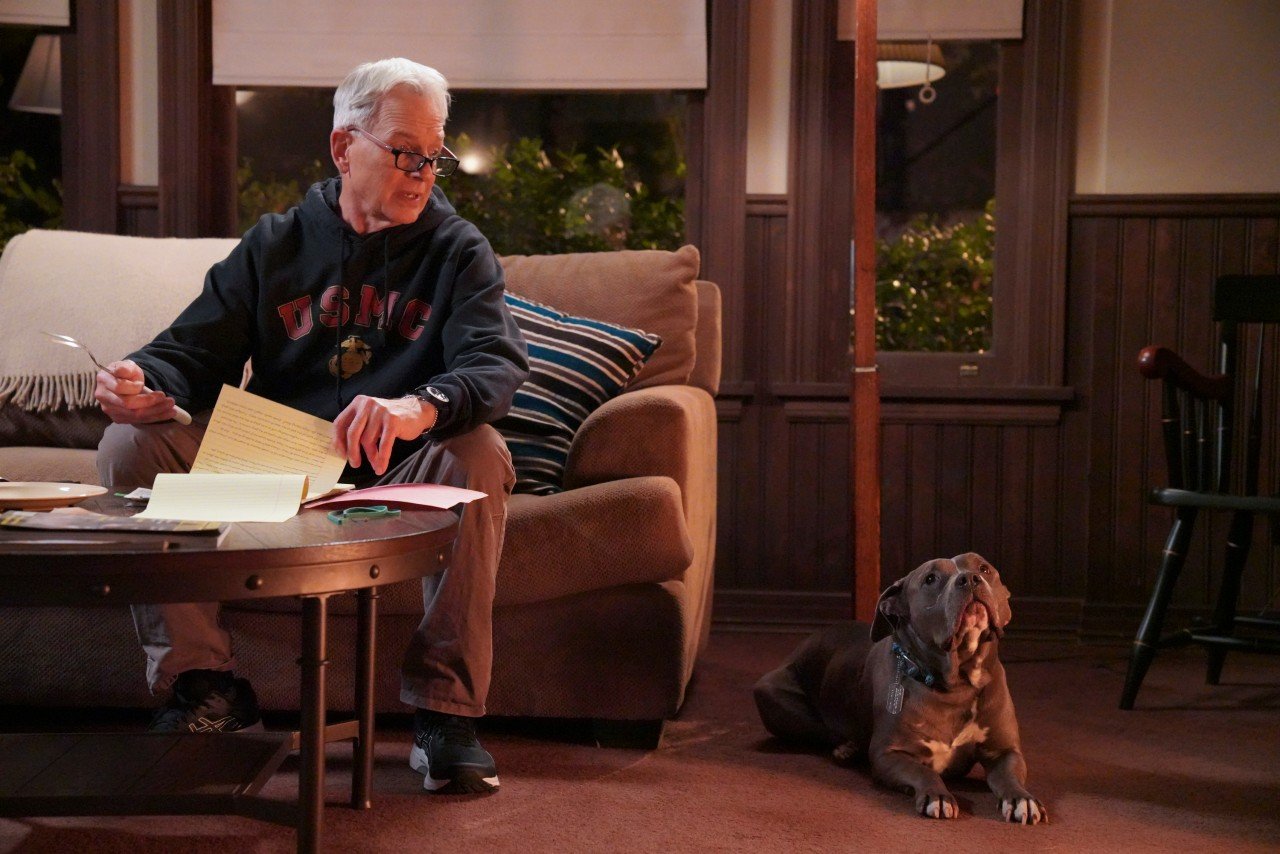 The 'NCIS' star was 'ready to leave'
In early 2021, rumors began swirling that the 69-year-old Harmon was "ready to leave" the series he's starred in since 2003. But when he discovered that CBS would most likely cancel NCIS if he failed to return, Harmon opted to negotiate a deal in order to save the series.
According to The Hollywood Reporter, Harmon signed a one-year deal to appear in a limited capacity during NCIS season 19. Similar to what his fellow OG David McCallum (Dr. Ducky Mallard) did a few years ago, Harmon has decided to reduce his amount of screen time and cut down his workload. Which means the Navy crime drama will have a new series lead.
Gary Cole and Katrina Law join the cast
With Harmon transitioning to part-time — plus the exits of Emily Wickersham (Bishop) and Maria Bello (Sloane) in season 18 — the team at NCIS will have two new faces when the show returns in September.
After appearing in the final episodes of season 18, Hawaii Five-0 alum Katrina Law's Agent Jessica Knight will become a series regular. The upcoming season will also see the debut of TV vet Gary Cole, but he won't be a replacement for Harmon's Gibbs.
"With the addition of Gary Cole and Katrina Law to the cast, this is already shaping up to be one of the best seasons yet," executive producer Steven D. Binder told Deadline. "Going into season 19, we are excited to have new characters and stories to tell that adds to and re-energizes the world we've come to love over the 400-plus episodes."
'NCIS' season 19 set pics tease Mark Harmon's involvement in the premiere
NCIS veteran writer and producer Christopher J. Waild wrote the season 19 premiere episode. He recently visited the set during filming and shared a couple of pics on social media. As CarterMatt points out, the photos indicate that they are tied to Harmon's Gibbs in "some fairly substantial ways."
Fans will recall that season 18 ended with an explosion when Gibbs was driving his boat "Rule 91" on a lake. The final seconds showed Gibbs swimming off, indicating that he was alive before the episode cut to black.
The first photo that Waild shared was of a speedometer and odometer that reads 192,686. It's not clear what it belongs to. But, the nearly 200,000 miles indicates it could be Gibbs' truck.
What comes next?
The second photo that Waild posted appears to be the lake where Gibbs' boat exploded in the closing seconds of season 18. The pic has fans wondering what could be next for the character after he swam away.
Is the person responsible still there? Will they try to finish the job? Can Gibbs find help? Will he be presumed dead? How will NCIS get involved? Waild obviously has a lot of questions to answer in his season 19 premiere script.
Could 'NCIS' be setting the stage for Mark Harmon's exit?
After starring on the series for 18 seasons, Harmon is obviously ready to reduce his role on the series. However, it would make sense for Gibbs to be a big part of the premiere. He's already been "suspended indefinitely" from his job at NCIS. If that separation continues, they will need to explain it further.
This could also be the beginning of the end for NCIS as a series, with season 19 possibly being its last. Many fans have pointed to the changing cast and Harmon's reduced role as signs the series could be wrapping for good.
NCIS season 19 premieres Monday, September 20, 2021, on CBS.