'NCIS' Season 19: Sean Murray Welcomes a Very Special Guest in Episode 19
Sean Murray's very special episode of season 19 of 'NCIS' airs Monday, May 2, on CBS.
NCIS is quickly approaching the end of season 19 with just three episodes left to air before the summer break. But before we reach the season finale, star Sean Murray (Agent Tim McGee) will be welcoming a very special guest in the May 2 episode titled "Brat Pack." Murray recently announced on social media that his daughter, Cay Ryan Murray, will be making her NCIS debut.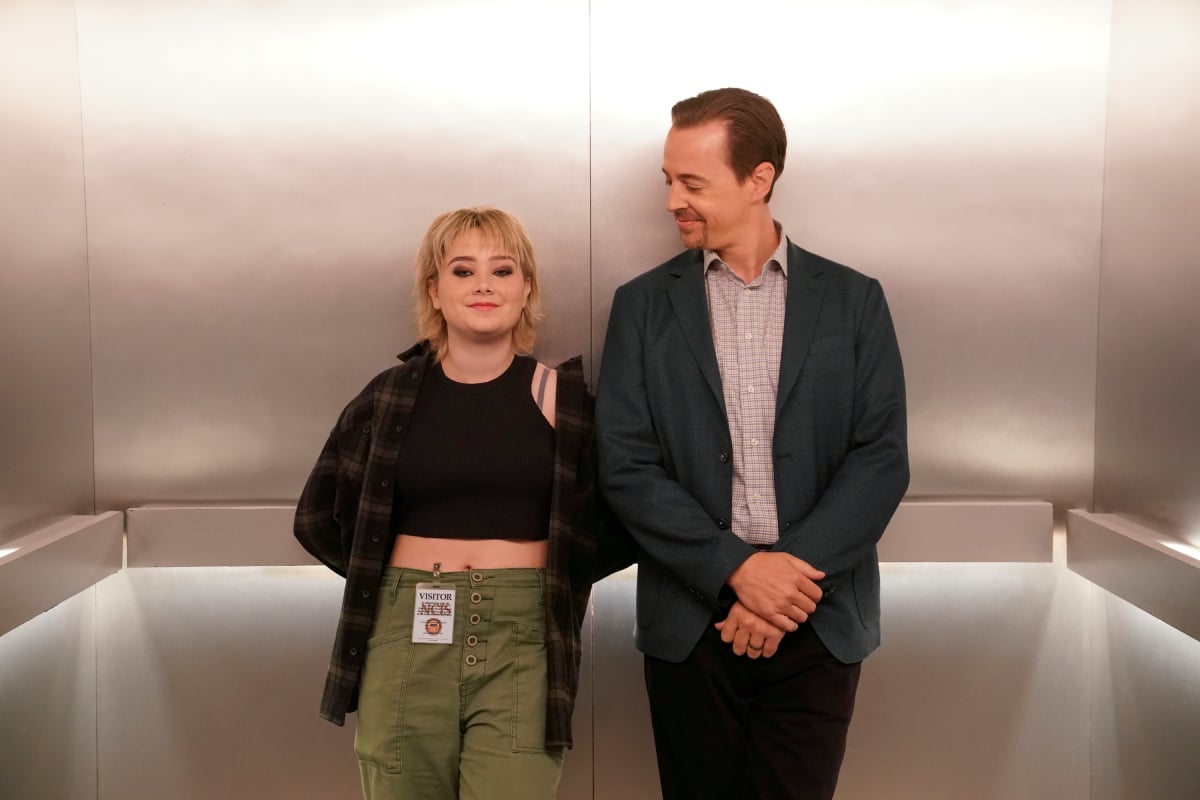 'NCIS' star Sean Murray 'couldn't be more proud' of his daughter
CBS has released the synopsis for NCIS Season 19, Episode 19. And it reveals that the team will be investigating a group of teenagers — including a character named Teagan Fields, who will be played by Cay Ryan Murray.
"NCIS investigates a ring of clever teenage partygoers when a string of break-ins takes place at Marine Base Quantico. While working the case, Special Agent McGee forms a bond with one of the teens, Teagan Fields," the synopsis reads.
Murray revealed on Twitter that his daughter would be starring in the episode. He posted a photo of the father/daughter duo from the episode, and told his fans that he "couldn't be more proud" of his daughter.
"I am pleased to introduce my daughter, Cay Ryan Murray, into the on-screen world of NCIS! Cay guest stars in our upcoming May 2 episode and I couldn't be more proud =) #NCIS," Murray wrote in the caption.
Will Cay Ryan Murray appear in more than one episode?
At this point, it looks like Cay's role will be limited to just one episode. However, the bond that Agent McGee forms with the young character could develop into Cay's Teagan becoming a regular presence at the NCIS office. Or, at least a recurring character of some kind.
In one of the images released from the upcoming episode, Teagan and McGee are strolling around a parking lot, indicating that she is out in the field with him.
Upon hearing the news that Murray's daughter would be making her NCIS debut this season, the fan reaction was quite positive.
"Awww! I couldn't love this more!" one fan wrote. Another added, "Talent from generation to generation! Love this." A third wrote, "Cool! You certainly look like a proud papa in the picture."
Interestingly enough, Cay won't be portraying one of McGee's family members. But her appearance in the upcoming episode continues the season 19 trend of McGee-centered storylines. Earlier this season, fans met McGee's mother-in-law Judy who was played by Home Improvement alum Patricia Richardson.
The newest 'NCIS' character is getting more backstory
In addition to the McGee-centered episodes in season 19, there's also been some focus on the backstory of the newest member of the team, Agent Alden Parker (Gary Cole). And fans will get even more in the season's final episode.
The Fosters alum Teri Polo has been cast as Parker's ex-wife, former FBI Agent Vivian Kolchak. And she will appear in the season 19 finale, where Parker's plotline will reportedly be front and center. Vivian will also be a recurring character moving forward.
In the episode titled "Birds of a Feather," Agent Parker will be framed for murder. To help him buy time and uncover the truth, the NCIS team will put their jobs and lives on the line.
The NCIS episode "The Brat Pack" airs Monday, May 2 on CBS. The season 19 penultimate episode airs on May 16, and the season finale on May 23.