'NCIS' Season 20: Everything We Know So Far
NCIS wrapped season 19 this week with the episode "Birds of a Feather," with a few surprises. There was no return of Leroy Jethro Gibbs (Mark Harmon), Agent Parker (Gary Cole) has a murderous ex-wife, and the "will they/won't they" between Jessica Knight (Katrina Law) and Jimmy Palmer (Brian Dietzen) won't be drawn out by NCIS like past relationships. What does all of this mean for season 20? Here's what we know so far.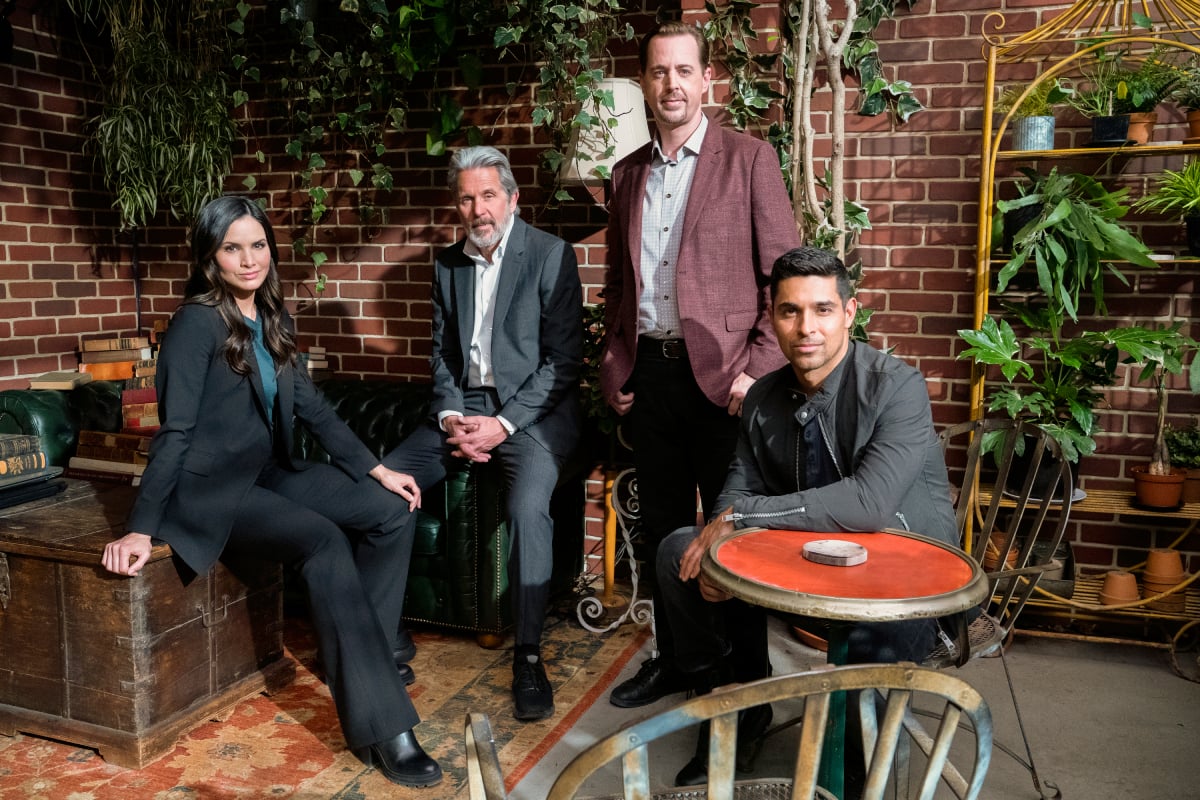 Mark Harmon is not coming back for 'NCIS' season 20
NCIS stalwart Harmon — who has played Gibbs since 2003 — exited the series in Season 19, Episode 4 "Great Wide Open." However, he remained in the opening credits for the entire season, which led some fans to believe that Harmon would be back at some point — but that didn't happen.
CBS Entertainment president Kelly Kahl told TVLine that Harmon remained in the opening credits because season 19 was a "transition year." With the show's renewal for season 20, Kahl said that removing Harmon from the opening is "something we might look at going forward."
David McCallum (Ducky Mallard) has remained in the opening credits despite appearing in just a handful of episodes each season. But Kahl says that there are "no plans" at this time for Harmon to return to NCIS as Gibbs.
"Everyone is aware that the door is open if he ever wants to pop in for an episode, or multiple episodes," Kahl said.
Teri Polo will return for season 20 as Parker's ex-wife
Harmon's replacement was veteran actor Gary Cole as former FBI agent Alden Parker, and he spent all of season 19 trying to live up to the standards of his predecessor. In the season finale, Parker was framed for murder in a case involving his ex-wife — former FBI agent Vivian Kolchak, played by Fosters alum Teri Polo.
While the team at NCIS tried to save their new boss, Vivian wasn't the supportive ex that Parker thought she was. When they were sneaking away to where they spent their honeymoon, Vivian secretly texted someone the words "It's done. I have him."
In season 20, Polo will return, and Vivian will be a recurring character. This casting announcement has made it clear that this storyline is far from over.
'NCIS' is handling romance differently this time
Longtime fans of NCIS know that the show loves to draw out a possible romance among the team. Tony DiNozzo (Michael Weatherly) and Ziva David (Cote de Pablo) played the will they/won't they game for years, as did Torres (Wilmer Valderrama) and Bishop (Emily Wickersham).
But this time around, they didn't drag their feet with Palmer and Knight. According to executive producer Steven D. Binder, that was a deliberate decision made by the writers so they could explore some new territory.
"That stems from in the past, a lot of the couplings have happened over time a lot more organically than this one is occurring," Binder told Cinema Blend.
"This time, we just want to go a different route, and this route can go anywhere. By getting together sooner, they can break up sooner, and then we can be in that space, or they can be together. We just didn't want to slow-walk the part that we've slow-walked before because that enables us to get to places that we haven't done before."
Fans can re-watch all of NCIS Season 19 on Paramount+. The show will return to CBS this fall for season 20.
RELATED: How Mark Harmon Is Still a Part of 'NCIS' Even After Leroy Jethro Gibb's Exit