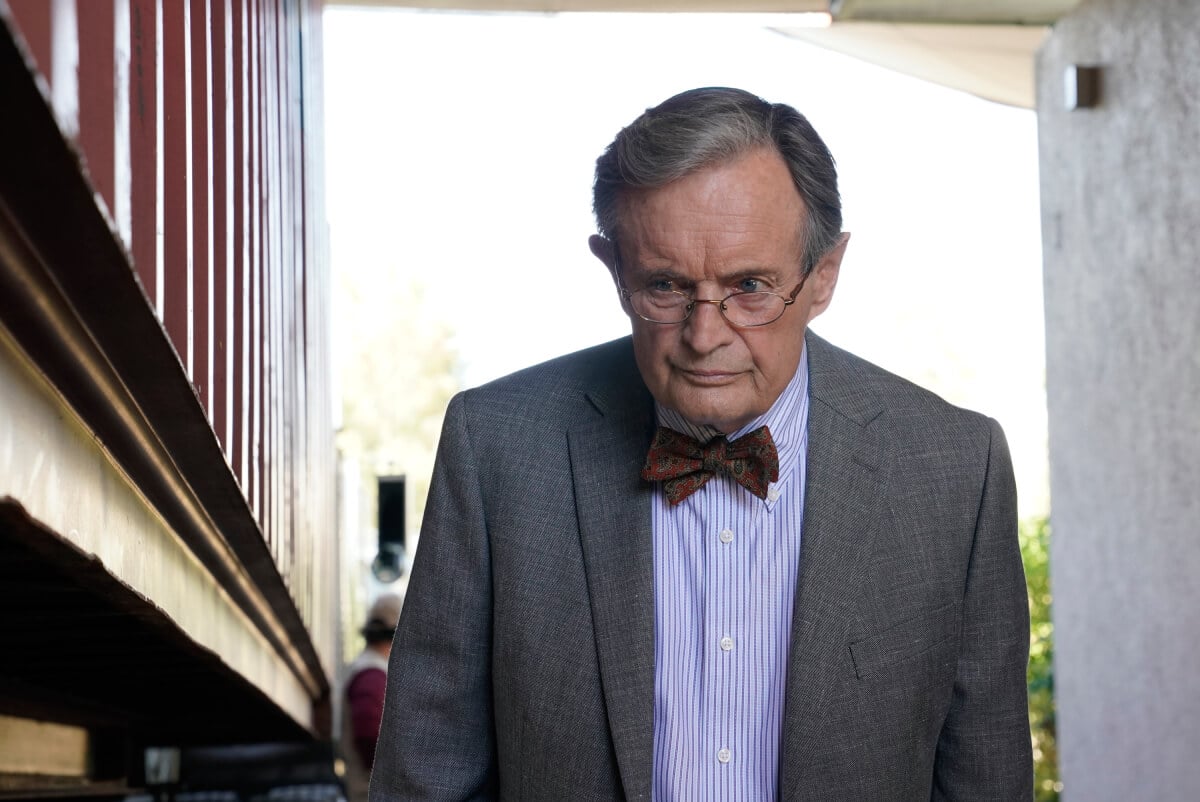 'NCIS' Star David McCallum Once Revealed His Favorite Ducky Episode
The late David McCallum, who played Dr. Donald 'Ducky' Mallard since season 1 of 'NCIS,' favorite episode was all the way back in season 1.
David McCallum, the iconic actor who brought Dr. Donald "Ducky" Mallard to life on NCIS, has always been a cornerstone of the show. From its early days, McCallum made Ducky a fan-favorite character, even as his role evolved.
Surprisingly, McCallum's most cherished episode dates back to the show's first season, defying expectations that one of the later episodes might have captured his favor. The episode titled "My Other Left Foot" blends the show's signature dark humor and allows Ducky's unique personality traits to shine.
David McCallum reveals his favorite 'NCIS' episode of all time
Since the inception of NCIS, McCallum has been a mainstay, portraying Dr. Donald Mallard, otherwise known as "Ducky."
In later seasons, McCallum scaled back his involvement in the hit crime procedural. The series transitioned his character from the head forensic pathologist to a role more focused on history.
Given that McCallum was approaching his 90s at that juncture, it's understandable that he wanted to lessen Ducky's on-screen time. After all, he was one of the last few original cast members still part of the series.
Even though McCallum has appeared in countless episodes throughout the show's long run, his personal top pick hails from the show's inaugural season.
In a candid chat with TV Insider, he shared that his favorite episode is the twelfth of the first season, titled "My Other Left Foot." 
"Ducky walks around the room with this leg, talking about his grandfather, art galleries, and My Left Foot—nothing to do with the leg itself. After this long dissertation, Gibbs (Mark Harmon) says, 'Ducky, that's a right foot,'" McCallum explained. 
A closer look at Ducky's best 'NCIS' episode
The NCIS episode titled "My Other Left Foot" delves into the peculiar case involving the dismembered leg of a Marine.
Though the episode generally doesn't top the list of the series' finest moments, it held a special place for McCallum.
In this specific episode, McCallum's character, Ducky, strikes up an unusual conversation with the severed leg. He veers off into diverse topics like his grandfather and the renowned memoir "My Left Foot" by Christy Brown.
McCallum doesn't go into detail, but he probably values this episode for its crucial contribution to the show's unique mix of dark comedy. Additionally, the episode serves to strengthen Ducky's distinct character traits.
These peculiar traits have since become a significant aspect of Ducky's charm and have endeared him to NCIS audiences, amplifying the depth of his character.
Executive producer recalls David McCallum's time on the hit crime procedural
McCallum died at 90 on September 25, breathing his last at New York Presbyterian Hospital while encircled by loved ones.
On the very day of McCallum's passing, CBS released an extensive NCIS retrospective. As noted in his obituary in the Washington Post, it featured comments from the show's co-founder, Donald P. Bellisario.
Bellisario disclosed that he was so set on having McCallum in the show that he initially balked at creating it without him. James Whitmore Jr., the director, elaborated that the commitment to McCallum was so strong the studio agreed—because, as he put it, McCallum was pure "gold."
In a collective message released through CBS, NCIS lead producers Steven D. Binder and David North characterized McCallum as the epitome of class and scholarship.
They noted his ever-present grace, unwavering professionalism, and knack for never missing an opportunity for humor.